Castlehill Housing Association welcomes 24 new flats in Kintore
Castlehill Housing Association has taken delivery of 24 flats at Deer's Den, Kintore.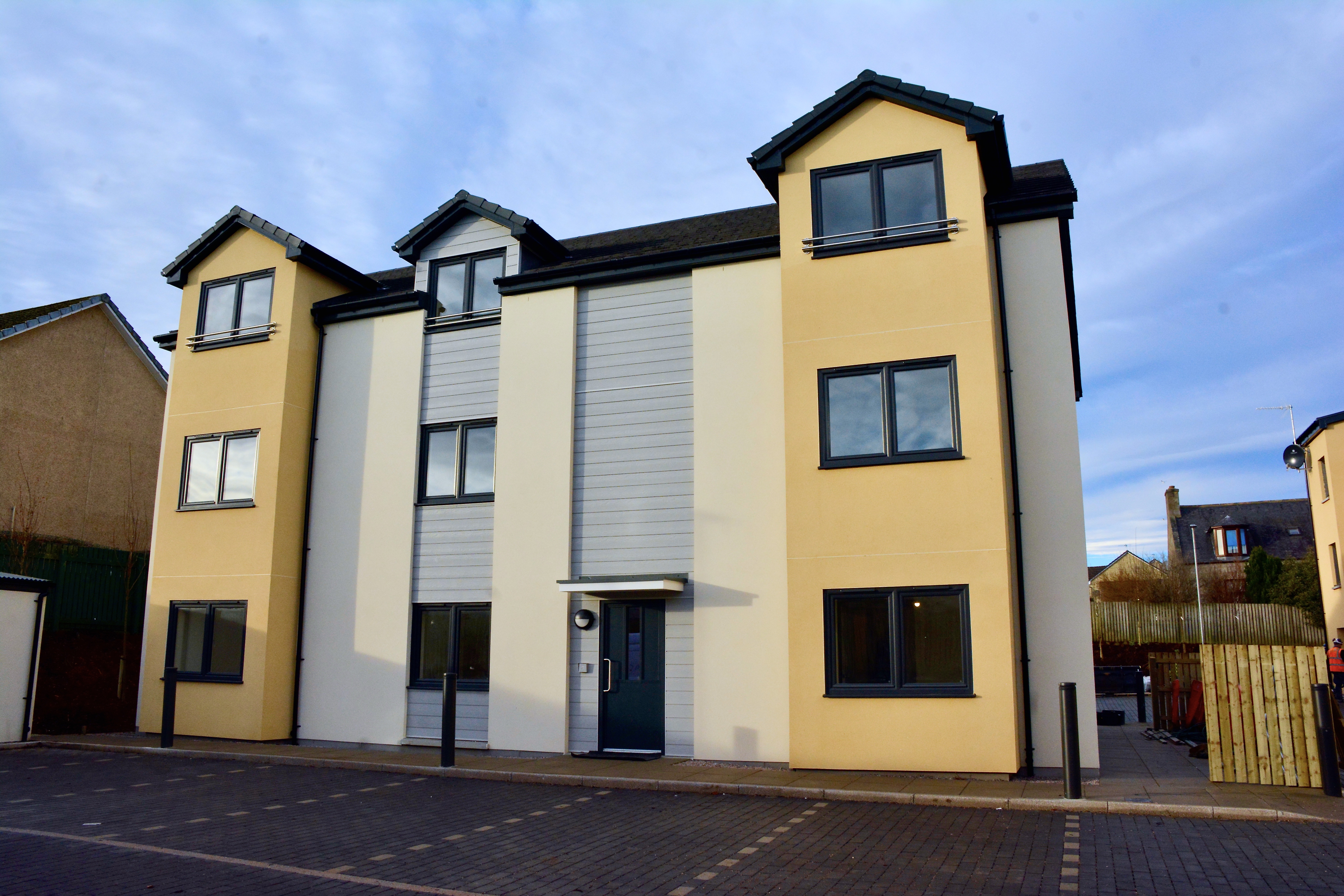 Located on the west side of Kintore, the flats comprising 18 one-bedroom and 6 two-bedroom affordable rented homes were built by CHAP Construction.
Fraser Buchanan, Castlehill development manager, said: "The Association would like to thank our main contractor Chap Construction, for providing a smooth and well-organised build of our new development, Deer's Den, Kintore. The project has been built on a brown field site in the heart of the settlement and was the first traditional style project where the Association was client and had tendered the build contract competitively, undertaken for some years."
David Lappin, Castlehill's chief executive, added: "These new flats are a great addition to the area. Castlehill is committed to providing good quality homes at affordable rents. We are pleased to be able to complete this project after minor delays due to the pandemic. Castlehill would also like to thank our team of consultants, who provided professional services throughout the project - Ian Roger Architects, McCue and Porter Quantity Surveyors, Cameron and Ross Civil and Structural Engineers, GWS Architects Principal Designer and Burness Paull Solicitors as well as our funding partners from the Scottish Government, Aberdeenshire Council and CAF Bank."
Isla Gray, Castlehill housing and property services director, commented: "We are delighted to be starting the year with a new scheme of beautiful and spacious flats in Kintore. Our new tenants are very pleased with the properties which are close to amenities and links to the village and city beyond."
Castlehill has further properties due for handover in Insch later this Spring.