Castlemilk pantry marks 2nd anniversary with community event and new mural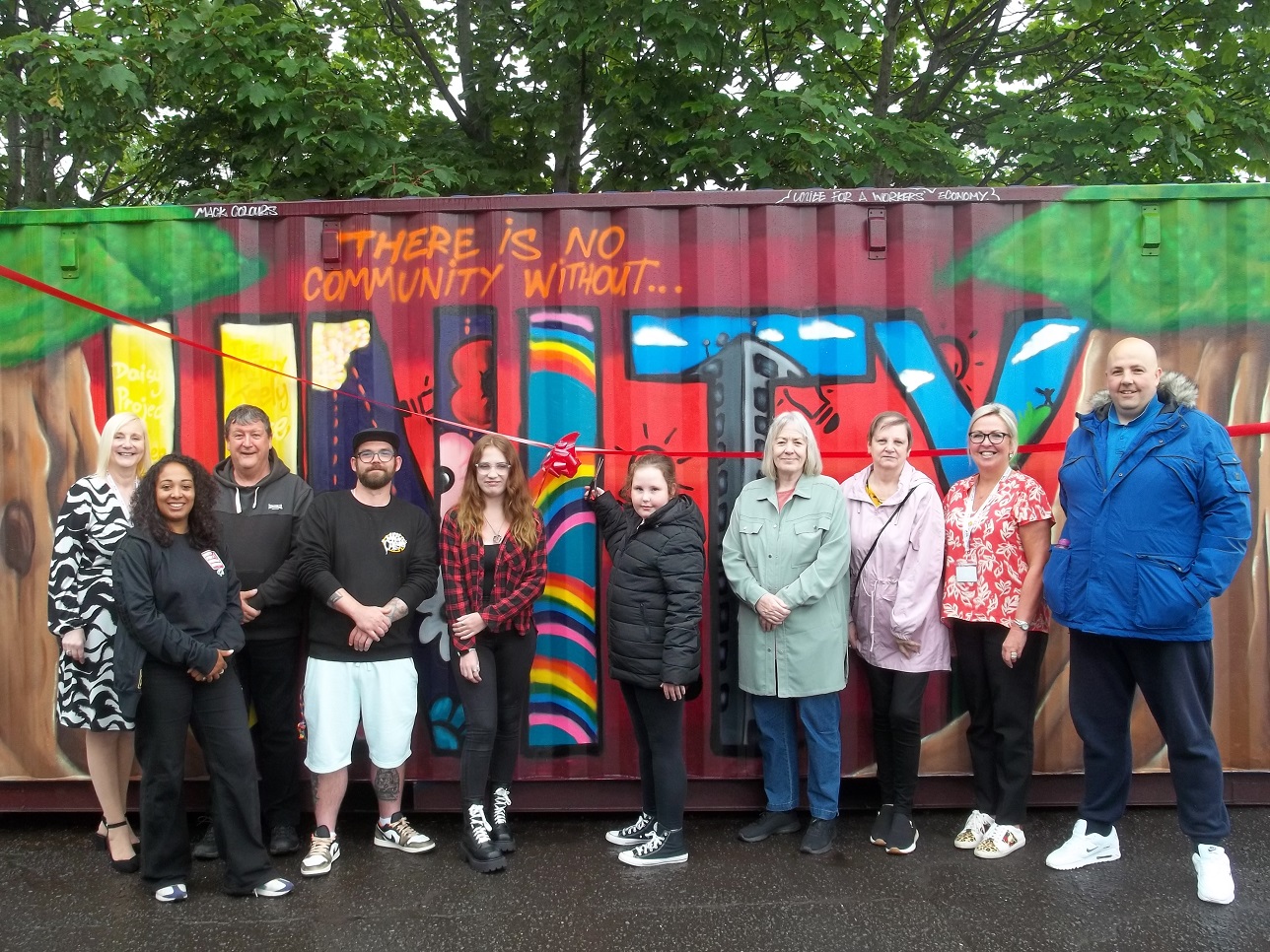 Castlemilk is celebrating a special milestone as its community pantry – supported by the area's housing associations – has celebrated its second birthday.
The pantry, which is a huge boost to families facing the cost of living crisis, opened its doors on 5th June 2021 and has been a stunning success ever since.
Support for the pantry has soared among local people and a large crowd turned out for a celebration event in Castlemilk community centre where the pantry is based.
It is open two days a week and people living in the G45 postcode can make use of it by paying an annual fee of just £1 while spending £2.50 each week in return for £15 worth of groceries. Membership has reached an impressive 1169 people
Pantries have been springing up across Scotland as a way of tackling food inequality and reducing food waste and Castlemilk's version is considered a vital community asset during the current cost of living challenges.
And in further development to mark the 2nd birthday a new mural has been unveiled celebrating Castlemilk's community togetherness.
Located on a storage container adjacent to the pantry, the vibrant and colourful mural is a stunning work of art inspired by a project to design a mural which represents community life in Castlemilk.
Appropriately entitled 'There is no Community Without Unity' – it was delivered in partnership and funded by United for A Workers Economy from Unite the Union and hugely-talented mural artist Mack Colours.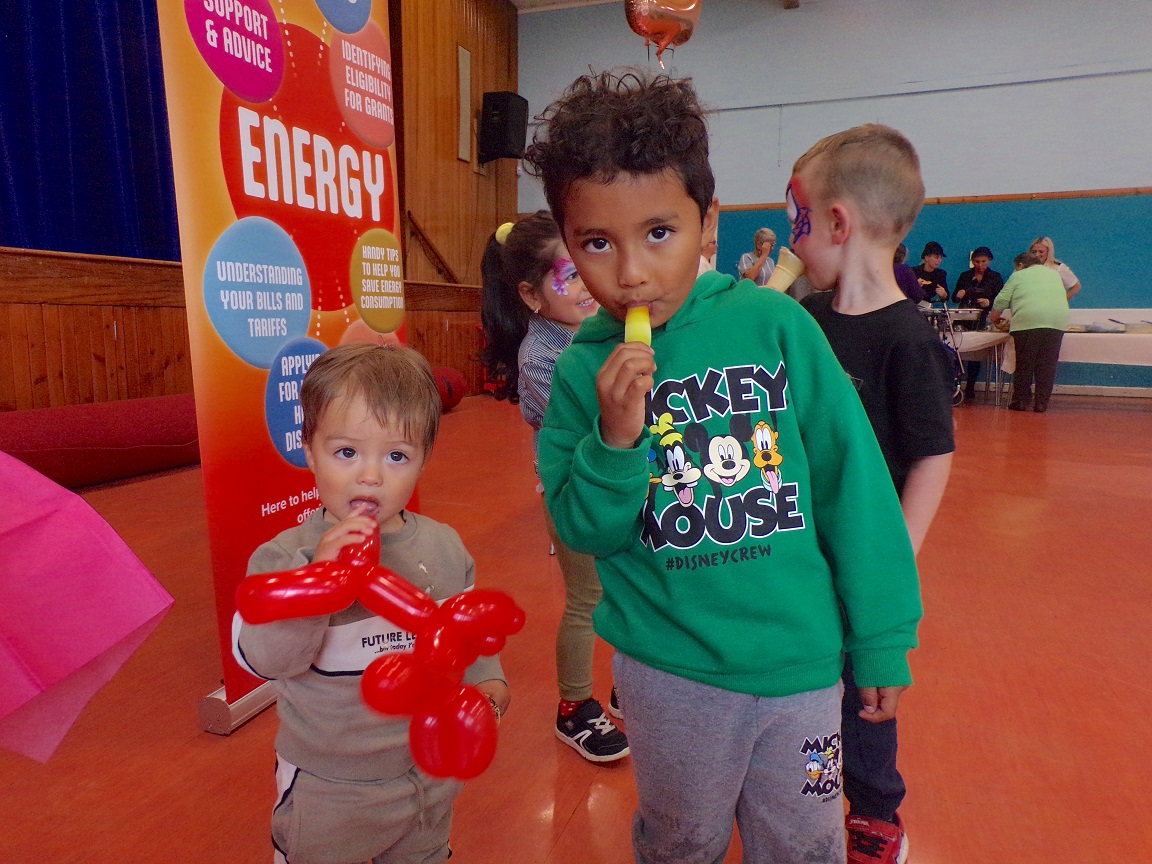 The community had a large inter-generational input into what it should look like including young people from Castlemilk's Miller Primary School.
With supporters and those involved looking on, a ribbon was cut by 10-year-old Miler Primary pupil Ella Whitehill.
Castlemilk's housing associations have actively supported the pantry concept led by Ardenglen Housing Association with much-valued support from neighbours North View, Cassiltoun, Craigdale and Wheatley Homes Glasgow.
Fiona McGovern, Ardenglen's community investment manager, said: "The second anniversary of our pantry is a hugely-significant milestone for the Castlemilk community as we tackle head on the issue of food inequality and deliver a solution right on people's doorstep.
"The pantry is a landmark achievement for Castlemilk. To have our own pantry serving the local community for two years is a great step forward in offering a value for money way of purchasing food.
"But we couldn't have done it without the support of the community and our wonderful volunteers who give their time so enthusiastically. So I want to say a particular thank you to them for their commitment and hard work."
Importantly, the Castlemilk Pantry goes beyond selling food through what's known as "Pantry Plus" – notably providing energy advice at a time of rocketing fuel bills with 310 people being helped in the last year and £36,282 obtained in debt relief.
Now thanks to funding from the Scottish Government's 'Investing in Communities' initiative and the Community Fund from Glasgow City Council the pantry project in Castlemilk will be further developed over the year three years.