CCG (Scotland) Ltd invests £38,000 in community projects across Ayrshire
Glasgow-based construction company CCG(Scotland) Ltd has invested a total of £38,000 in community projects across Ayrshire since 2018.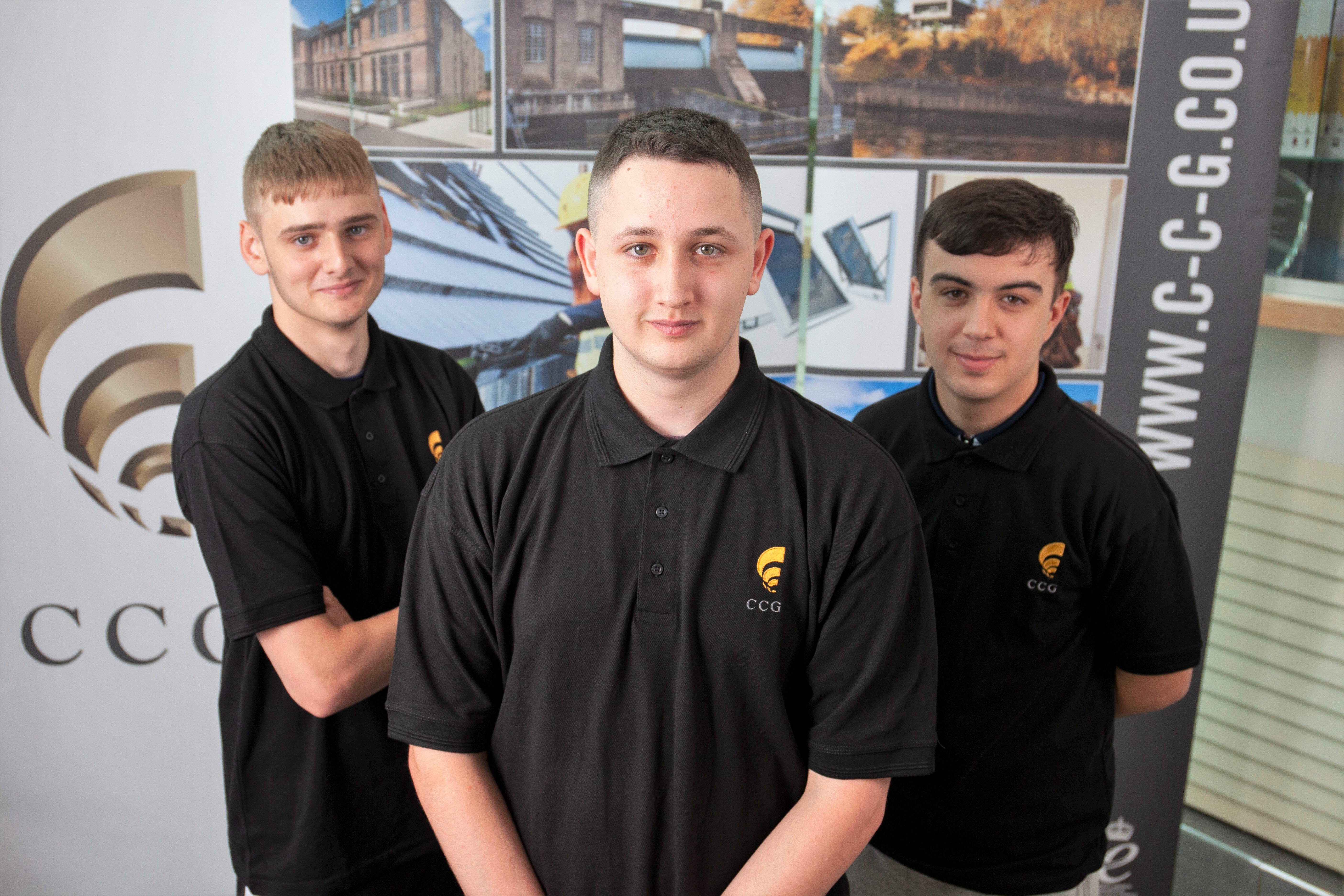 The business has also provided jobs, apprenticeships and education opportunities for local residents.
CCG Scotland is currently working on several affordable housing projects across East Ayrshire. The firm expects to deliver up to 400 homes in partnership with the local authority by 2021, alongside a series of projects in the Ayrshire region with registered social landlords Ayrshire Housing and Cunninghame Housing Association.
The former Bellfield Primary School site at Tinto Avenue in Kilmarnock is the largest development under construction as part of East Ayrshire Council and CCG's strategic housing partnership with 67 affordable homes set to be completed this year.
The Bellfield Primary School site is also the one which has received one of the largest single contributions made by the contractor with £13,000 being donated to six community groups for various projects as well as the provision of 3 jobs and 3 trade apprenticeships.
At the 34-home David Dale Avenue project in Stewarton, a £7,000 community investment fund has been set up and a further 2 jobs, 2 trade apprenticeships and 2 work placements will also be delivered as a direct result of the works.
Peebles Street, Ayr, a project that was handed over to Ayrshire Housing this summer, also provided a total of 2 new jobs, 5 work placements and curriculum support in the form of site tours and visits to CCG's offsite manufacturing facility – where the homes are created – for Ayrshire College lecturers and students.
Lynn Stodart, group HR manager for CCG, said: "Working with the communities in which we operate will always be an integral part of CCG's ethos and we are very proud to have such a broad range of initiatives offered in partnership with our clients, academia and supply chain partners. With CCG it is never just about housing and our strategic partnership with East Ayrshire Council is a great example of collaborative working practices where we have come together not only to create high-quality, energy-efficient homes but to also have a wider positive impact arising from residential development."
She added: "This collaborative working arrangement has led to a focused approach being taken to job provision and localised access to our apprenticeship programmes whilst the use of our donations to community organisations are chosen by the people, for the people. Working with our partners, we have been able to deliver a lasting legacy for communities across Ayrshire and we look forward to continuing our work in the region for years to come."
Councillor Elena Whitham, East Ayrshire Council's cabinet member for housing and communities, said: "East Ayrshire Council's ambitious house building programme has transformed the lives of so many of our residents. The new build houses have been specially designed to meet the needs of our residents and the programme has provided opportunities to local people to learn a trade through modern apprenticeships.
"With our strategic partners, CCG (Scotland) Ltd, we are realising our vision that - everyone in East Ayrshire can afford access to a quality home that meets their needs and aspirations, and is located within a safe and attractive neighbourhood in which they are proud to live."
She added: "It is people that make homes, homes that make neighbourhoods and neighbourhoods that make communities. By recognising this across all our services and through our strategic partnership with CCG, we're acting now, to build strong foundations for safer, stronger and vibrant communities, now and for generations yet to come."