Blue Triangle CEO shortlisted for national award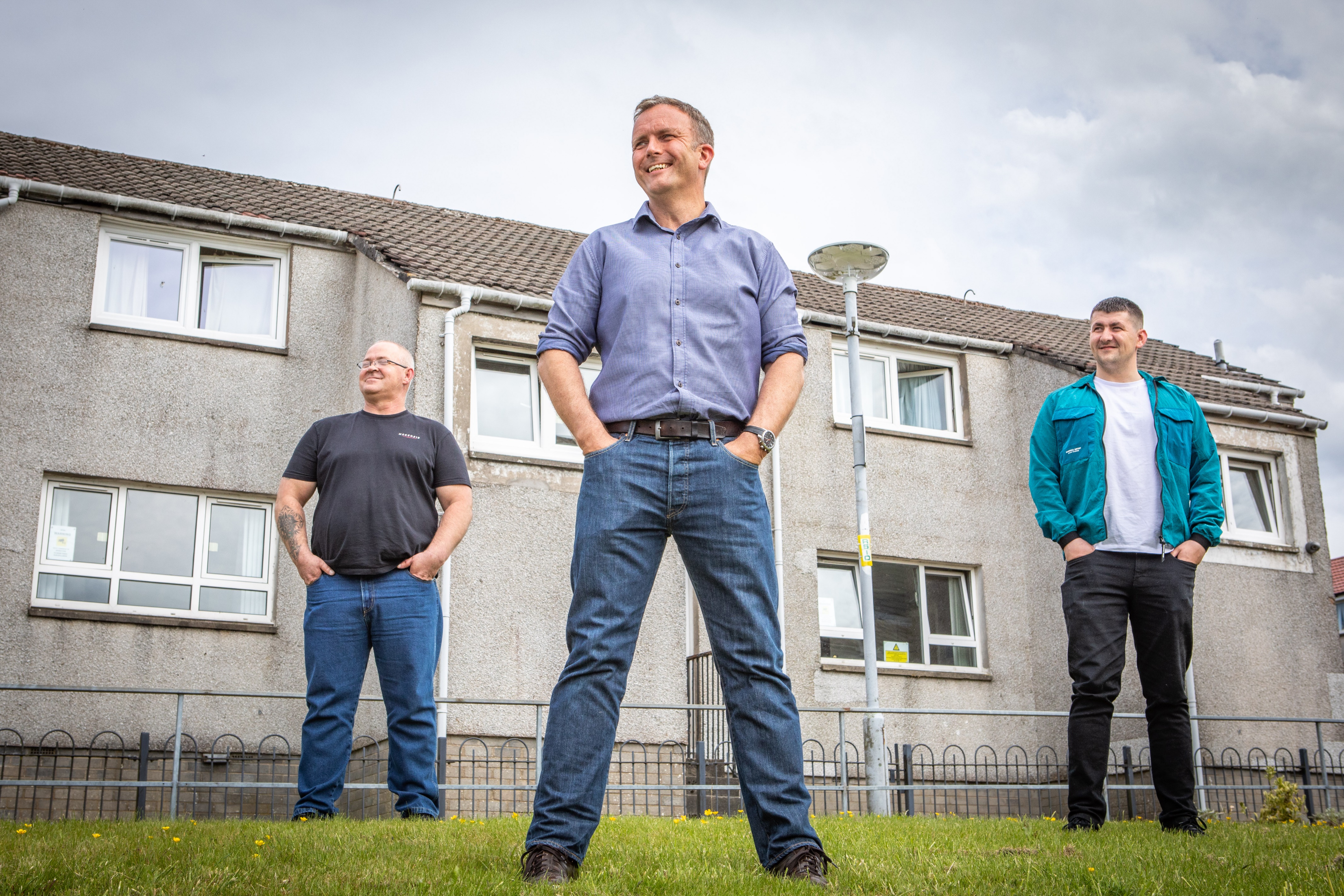 Iain Macfarlane, CEO of social care organisation Blue Triangle, has been shortlisted for the prestigious HR Network National Award for Chief Executive of the Year.
Mr Macfarlane joined Blue Triangle as CEO in September 2020, in the midst of a global pandemic, and immediately identified the need for change across the whole organisation.
He set about assessing the culture, organisational structure, policy landscape, financial position and overall strategy, leading a massive transformation for Blue Triangle. Originally started as a Glasgow-based housing association, Blue Triangle currently delivers over 30 services in nine local authority areas, supporting over 400 people every day.
Iain Macfarlane was born in Glasgow and now lives in Dumbarton. He graduated from the University of Glasgow with both a MA and MPHIL in Economics. He received his Professional Corporate Finance Qualification from the Chartered Institute of Bankers and went onto work with Bank of Scotland and Ernst & Young amongst other firms. Iain has always had a heart for promoting social justice and in 2017 he launched HOPE Connections, a charity focused on supporting people and families trapped in cycles of addiction, offending, homelessness, and poor mental health, doing so in response to the tragic death rates across Glasgow.
Mr Macfarlane developed unique and impactful partnerships with the NHS, Social Work, Community Justice, Police Scotland, and the Scottish Prison Service. He has brought this unique Connected and Compassionate Communities model to Blue Triangle and has further increased its impact by developing innovative partnerships with football clubs across Scotland under a 'Cathedrals of the People' programme that recognises football's unique position in Scottish society.
Iain Macfarlane said: "I am honoured and humbled to have been nominated by my Board and staff for the CEO of the Year award and I'll proudly fly the flag for social care. My staff invest their hearts and souls into doing what they do to help others and I'm just glad they recognise the same passion and commitment in me. I'm proud to be leading this fantastic organisation as we do all we can to bring hope, share love, and create opportunities for those who need it most across Scotland."
Mr Macfarlane's nomination stems from his belief that everything Blue Triangle does must be focused on maximising wellbeing outcomes for the people they support, by equipping and empowering frontline staff to do what is needed as social care professionals. He also believes that investment in a dynamic People Team was critical and central to providing strategic advice. Iain therefore developed leadership on all people-related activities by developing and delivering a 'People Strategy'. This strategy has enabled Blue Triangle to support their staff and services and embed sustained change.
When Mr Macfarlane began his role as CEO, he undertook a 'Project Road Trip', visiting all the Blue Triangle services to speak to staff face to face, and on occasion work a shift. He captured staff thoughts on areas for improvement and encouraged feedback. Iain used this evidence to inform the organisational strategy. As a priority, he engaged the staff and the people Blue Triangle support to drive new values and branding. Iain wanted to ensure it was their words, not his.
As a CEO, Mr Macfarlane's vision for Blue Triangle has been bold, radical and courageous, encouraging staff to be the same. Not accepting the current political and policy status, Iain is a disruptor, using his connections and influence to create new solutions. An example of this is the Public Social Private Partnership (PSPP) 'Cathedrals of the People' project he has led on, which will see Recovery and Wellbeing Villages created in the void spaces of football stadiums across Scotland.
The concept was created by Iain and the CEO of Hamilton Accies, Colin McGowan, and has support from the Head of Social Justice in South Lanarkshire Council, the Head of Addiction at Lanarkshire NHS and Managing Director of Addiewell Prison.
Now in its 15th year, the HR Network National Award 2022 in partnership with Roffey Park Institute is designed to recognise, acknowledge and reward the champions of the Scottish HR profession. Winners will be announced at an award gala dinner on Thursday 10th November at the Hilton Glasgow.