CHA celebrates a year of success and fiscal stability at 38th AGM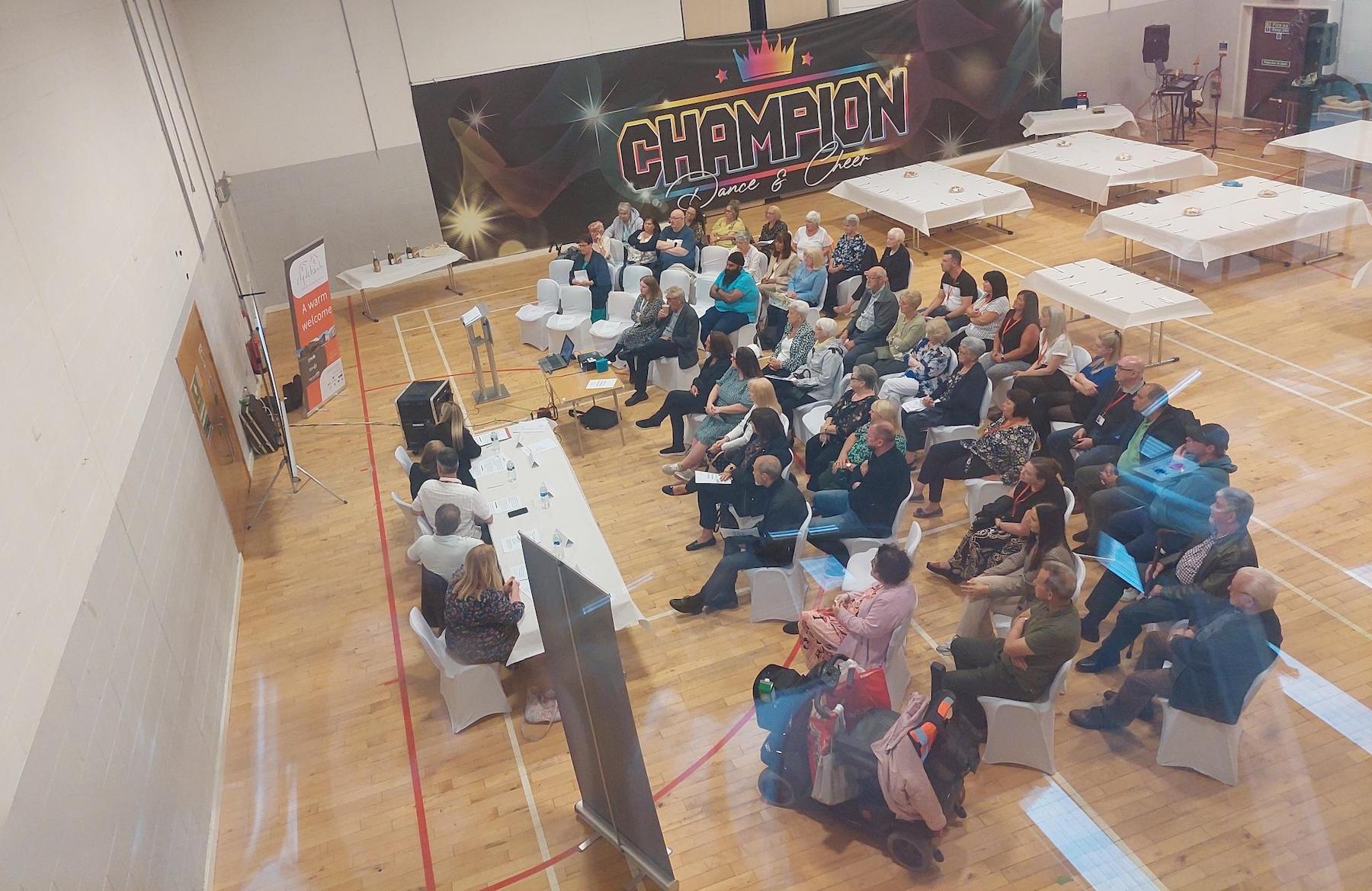 The 38th annual general meeting (AGM) of the Clydebank Housing Association (CHA) was hailed a success, with stakeholders expressing satisfaction with the association's annual accomplishments and fiscal health.
The meeting took place at Centre81 in Whitecrook, CHA's community centre.
On 29 June, Catherine Boyle, CHA's chairperson, commenced the proceedings with an overview of the association's annual operations. She underscored the association's commitment to the wellbeing of its residents, and touched on the new developments initiated throughout the year. Additionally, she reviewed the key risks that the association is currently facing.
CHA's head of housing services, Joe Farrell, then presented a report on how the association had managed to maintain favourable performance, despite confronting significant challenges such as the cost-of-living crisis. He lauded the staff for their efforts to enhance performance across all domains to benefit CHA's tenants.
Lynette Lees, chief executive, subsequently presented the annual accounts and provided insights into the association's financial standing at year-end. She confirmed that the CHA maintains a solid financial position with stable cash balances, reassuring shareholders of its fiscal robustness.
Ms Boyle concluded the meeting by acknowledging the hard work of her fellow committee members who carried out their unpaid work diligently and with dedication.
Shareholders, their guests and staff then enjoyed a social event, with fish tea, prize bingo, a few refreshments and a dance to live music.
Ms Lees said: "It was the best attended AGM in years and it was lovely to socialise with our shareholders."