Chancellor announces UK Government will pay workers wages amid coronavirus outbreak
Chancellor Rishi Sunak's announcement that the UK Government will pay the wages of employees unable to work due to the COVID-19 outbreak has been roundly welcomed.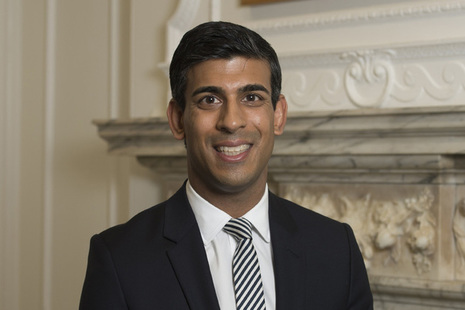 In a statement on Friday, the Chancellor said the government will pay 80% of salary for staff who are kept on by their employer, covering wages of up to £2,500 a month.
Mr Sunak said that these measures will stop workers from losing their jobs because of the financial burdens fo the crisis.
Various companies throughout the UK have warned that the virus could result in their collapse, wiping out thousands of jobs.
It is understood that the wage subsidy will apply to firms where bosses have already had to lay off workers due to the coronavirus, as long as they are brought back into the workforce and instead granted a leave of absence.
Mr Sunak said that the new measures would mean workers should be able to keep their jobs, even if their employer cannot afford to pay them.
He said that the wages cover would be backdated to the start of March and last for three months, adding that he would extend the scheme for longer if necessary.
Welcoming the package of measures, the Residential Landlords Association and the National Landlords Association are pointing especially to the decision to ensure the Local Housing Allowance is guaranteed to cover at least 30% of market rents in a claimant's area as a vital measure to support tenants and landlords.
In a joint statement, the organisations said: "We warmly welcome (Friday's) announcement by the Chancellor. It will give tenants and landlords much greater confidence that rents can be paid through the ongoing crisis which is clearly preferable to deferring rents through rent payment holidays.
"We will continue to work constructively with the government to ensure everything possible is done to support tenants and landlords through these difficult times."
Citizens Advice Scotland chief executive Derek Mitchell said: "These unprecedented and emergency measures are absolutely essential to protecting people's finances as a result of this crisis.
"It is encouraging to see the Government establish a job retention scheme to protect jobs. Keeping people on the payroll is an absolutely vital step, our welfare state will face enough strain in the coming months without needlessly adding to it, which is why CAS argued for retention measures in our letter to the Chancellor this week.
"Strengthening the social security safety net is also vital. Increasing the value of Universal Credit and Working Tax Credits is long overdue and it's now absolutely vital that people can access what they are entitled to, when they are entitled to it.
"Anyone who needs support as a result of this unprecedented crisis can turn to the Citizens Advice network for help. In the coming days we'll ensure people can get the advice they need online or over the phone."
Scottish Greens co-leader Patrick Harvie said: "These measures from the UK Government are unfamiliar territory for the Conservatives, and should be welcomed as a recognition of the duty of care the state has for its citizens. If it had been done ten days ago, thousands of jobs would have been saved.

"This package of support will prove to be very helpful to people with jobs who fear losing them, but the support for people who've already lost work, and for the self-employed and gig workers, must be raised to the same level. Whatever we do, it's still likely people will come out the other side of this crisis with huge personal debts. There must be a long-term commitment from governments to write this off.

"I still have concerns about the private rented sector. 30% of market rent is just not enough to protect people from becoming homeless. People need a complete rent holiday at this time, as has been implemented in other countries. Similarly, a £7bn increase in welfare spending is a fraction of the cuts social security has seen in the last decade.

"Support for people should be universal. The public health emergency we find ourselves in cannot be allowed to widen inequality, deepen poverty and make people destitute. I'm convinced only a Universal Basic Income can prevent anyone falling through the cracks."
Read all of our articles relating to COVID-19 here.