Charities condemn UK plans to remove rough sleepers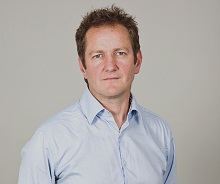 Plans that make rough sleeping grounds for cancelling someone's right to remain in the UK are inhumane and could put people experiencing homelessness at greater risk, 60 expert organisations have warned.
In a joint statement, the 60 homelessness and human rights organisations condemned UK Government plans to use rough sleeping as grounds for removing someone from the country, warning the policy makes non-UK nationals in vulnerable circumstances even more reluctant to accept help.
The statement comes after repeated calls from homelessness charities, including Crisis, for the UK Government to scrap the plans and instead allow people experiencing homelessness to get the support they need without fear of removal.
The charities said the policy puts people at risk of exploitative work and potentially modern slavery, to avoid sleeping rough and putting their immigration status at risk.
With new guidance on the application of the rules released last week, the UK Government has stated that rough sleeping will only be used sparingly as grounds for denying or cancelling a non-UK national's right to remain in the country, when someone has refused offers of support and is engaged in persistent anti-social behaviour or other criminal activity.
But charities remain gravely concerned about the impact these rules will have, stating that the guidance "does nothing to put our fears to rest".
The UK Government previously targeted non-UK nationals for removal by immigration enforcement.
In 2017, Home Office guidance designated it as an abuse of EU free movement rights. European nationals who had lived in the UK for years and were looking for work were deported, despite the guidance saying such action was disproportionate. It was ruled illegal by the High Court later that year but not before many had been wrongly detained and removed from the UK.
Jon Sparkes, chief executive of Crisis, said: "Someone sleeping rough on the street needs help, but these changes just put them at greater risk.
"We are deeply concerned that these new rules will push people away from seeking support, and into the hands of criminals seeking to exploit them. The guidance released by the Home Office over how they will be used does nothing to allay our fears.
"There have been huge strides made in tackling rough sleeping over the past year, with thousands of people moved from the streets and into safe, self-contained accommodation. These changes threaten to undermine that progress.
"Alongside colleagues from across the sector we are urging the UK Government to think again and make sure that everyone experiencing homelessness is treated with dignity and respect."
Among the joint statement signatories are:
Jon Sparkes, Chief Executive, Crisis
Polly Neate CBE, Chief Executive, Shelter
Ewan Aitkens, CEO, Cyrenians
Charles Maasz, CEO, Glasgow City Mission
Maggie Brunjes, CEO, Homeless Network Scotland
Lorraine McGrath, CEO, Simon Community Scotland
Alison Reid, CEO, Clan Childlaw
Duncan Cuthill, CEO, Edinburgh City Mission
Eileen McMullan, Policy Lead, Scottish Federation of Housing Association