Charity Spotlight: IKEA's 'Duvet That Does Good' goes on sale to raise money for Shelter Scotland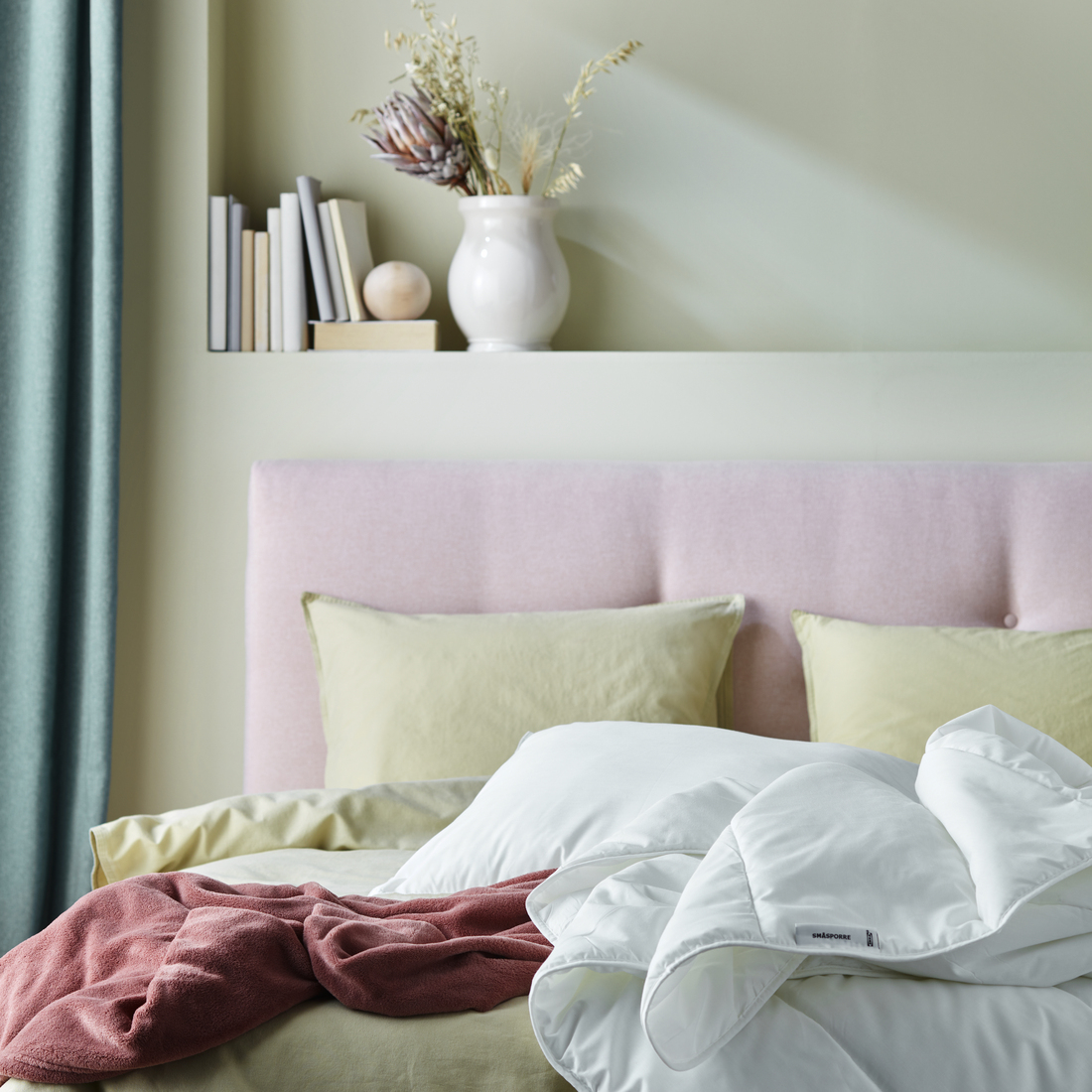 Scottish Housing News' new Charity Spotlight feature will highlight the vital work of charities across Scotland each Friday. To feature your local charity, whether housing-related or not, send your story and images to us at newsdesk@scottishnews.com.
IKEA has launched the 'Duvet That Does Good' which sees £1 from each duvet sold between October 16th and November 20th donated to charity partner Shelter Scotland and partner organisations, to support their good causes.
To launch the campaign, IKEA is sharing new findings around the things which people feel make a house a home, whilst raising awareness of the reality for thousands of people affected by the housing emergency in Scotland.
The research affirms that having a place that feels safe and secure is what most Scots (44%) value most in their home, while a quarter (25%) get the most pride from having a place of their own that provides a sense of belonging - something which cannot be achieved by the 15,000 families currently living in temporary accommodation in Scotland.
A relaxing bedroom with a cosy bed is key to making a house a home for 45% of people in Scotland. In fact, 41% of Scots admit to missing the comfort of their bed more than family or pets when away, while laptops, games consoles (4%) and the TV (10%) are what they miss least. The Duvet That Does Good leans into these findings, allowing those who are looking to create a warm environment at home a simple way to support Shelter Scotland's good causes.
Alison Watson, Shelter Scotland director, said: "Scotland has a housing emergency and it is getting worse. It is devastating lives across the country, with too many families forced to live in substandard temporary accommodation or pay sky-high rents.
"Through our partnership with IKEA, we hope to continue to support families across Scotland who are impacted by the housing emergency and campaign for lasting change to end it."
According to the IKEA UK survey data, the environment we live in also influences how we feel, as 85% of people in Scotland said that creating a cosy, homely atmosphere impacts their mood, and that having a warm home is essential to making it feel that way (32%). Almost a quarter said they value having a space which is filled with all their own familiar belongings (23%), while 21% said a house wouldn't be a home without shared spaces such as a dining or family room for spending time with loved ones.
Hiliary Jenkins, sustainability business partner, IKEA UK and Ireland, said: "At IKEA, we want to make everyday life better for the many and we believe that everyone deserves a place to call home, no matter their circumstances. That's why we're a proud partner of Shelter Scotland, supporting their work in helping people across the UK in creating a better everyday life. The 'Duvet that Does Good' initiative is a simple way for our customers join us in making a difference as we continue our pledge to support the millions of people across the UK who do not currently have a place to call home."
The 'Duvet that Does Good' will raise money for Shelter Scotland and their national charity partners across the UK and the Republic of Ireland, supporting their effort to drive awareness of those currently living in temporary accommodation as a result of homelessness and helping them to overcome their situation.
This activity is the latest in IKEA and Shelter Scotland's long-term partnership which has already seen Real Life Roomsets brought to life in store to raise awareness of the housing emergency. Additionally, the partnership will include the training of IKEA co-workers to become Housing Navigators, enabling them to better understand and combat homelessness, and help signpost those affected to various places for support and advice.
From 16th October until 20th November, all IKEA duvets sold in-store and online, including those from the children's range, will raise donations for Shelter Scotland and their national charity partners.