Children's charity frontline workers warn families fear 'going under' during coronavirus outbreak
Vulnerable families across the UK fear they won't be able to stay afloat during the coronavirus crisis, a new investigation by Action for Children revealed today – as the charity launched an emergency appeal to prevent desperate families from reaching breaking point.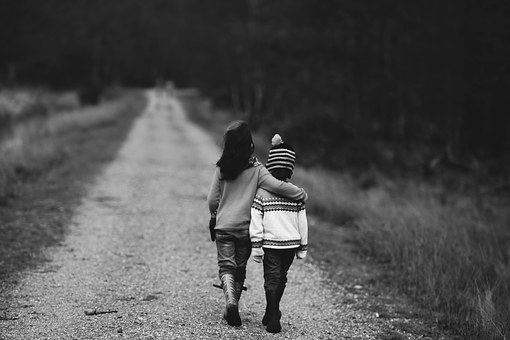 Nearly one in every three children in the UK was living in poverty before the crisis hit. But the charity is warning this unprecedented health and economic crisis is now set to force even more families to choose between feeding their children and paying bills.
Action for Children carried out telephone interviews with workers representing 60 of its frontline services across the UK, including children's centres, services for disabled children and young carers, as they struggle to support families in increasingly difficult conditions.
Families reported being most worried about not being able to afford food, followed by electricity and gas, then nappies. Other concerns raised included access to baby formula and uncertainty over help paying the rent if they can't work.
The vast majority of frontline workers interviewed said they were already speaking to parents worried about having enough money to stay afloat during the outbreak.
Nearly two thirds said they didn't think the government was doing enough for children during the coronavirus outbreak.
Carol Iddon, deputy chief executive of Action for Children, said: "The coronavirus crisis has exploded into the lives of vulnerable children and families at a time when millions were already struggling to keep their heads above water – and now are terrified of going under.
"Action for Children's frontline staff, who were running unofficial foodbanks to help those at risk of going hungry before the outbreak, are overwhelmed by the sheer desperation of frightened families who fear they can't afford to keep children and babies warm and well-fed. Some are even donating food from their own cupboards to help keep families from going under.
"Coronavirus has thrown all our lives, our communities and the UK into unprecedented crisis – families need to know they are not on their own. Our support workers will keep battling to help families come out the other side of this - but they need your help. We're asking people to help a family hit by the coronavirus crisis and donate to Action for Children."
Read all of our articles relating to COVID-19 here.