CICV Forum animation has wide reach as other organisations adopt its guidance on domestic work
An engaging animation by the Construction Industry Coronavirus Forum (CICV Forum) has proved such a success that it has been adapted and released by other major organisations across the UK and Europe.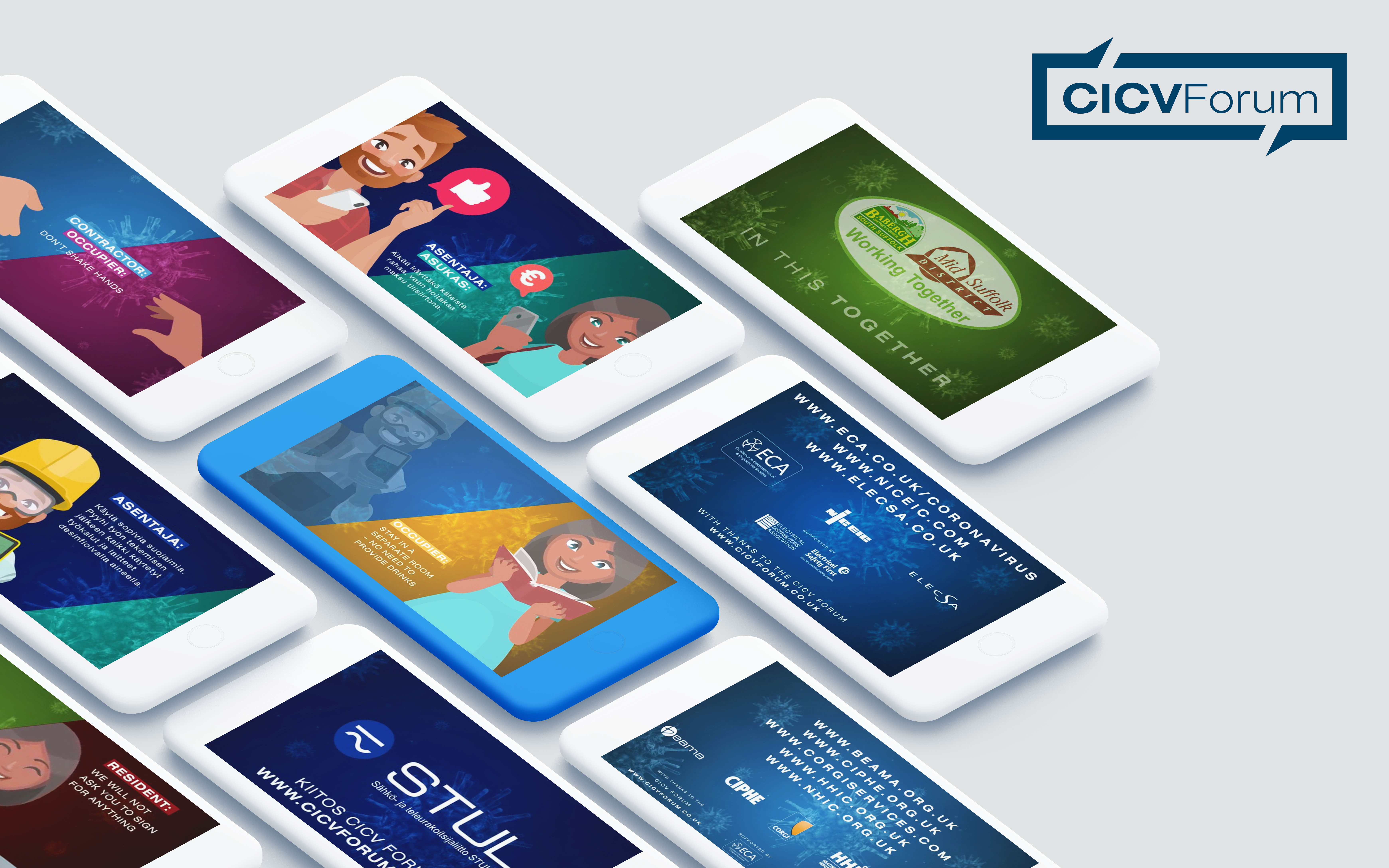 The short open-source film, entitled In This Together, offers clear and practical advice to contractors and occupiers undertaking essential domestic work.
Following its release in April, the animation was soon eagerly embraced by other bodies, who were granted permission to adapt it for their own use.
A special version of the animation is now being promoted by the Electrical Contractors' Association (ECA), the trade association for electrotechnical projects in England, Northern Ireland and Wales.
It has also been adapted and used as an aid by BEAMA, the UK trade association for manufacturers and providers of energy infrastructure technologies and systems.
A version has also been launched by Babergh and Mid Suffolk District Councils in the East of England to help provide clarity for their householders.
The animation has even been translated into Finnish and adopted by Stul, the Electrical Contractors' Association of Finland.
Iain Mason, director of membership and communications at SELECT and chair of the CICV Forum Communications sub-group, said: "We're delighted that the Forum animation has struck such a chord across the industry and beyond.
"Its success has come from being clear and easy to follow, delivering an instantly understandable message to employees and customers about the new reality we all now face. It also gives people a guide on how to stay safe as lockdown restrictions are eased.
"Like all CICV Forum guidance, the animation is open source and designed to be shared with as many people as possible, so we were more than happy to grant permission for bespoke versions to help spread the message even wider.
"We are currently preparing to release a follow-up animation about the safe return to work which we hope will also prove similarly useful for organisations everywhere."
The film, which was brought to life by the team at Connect Communications, outlines the precautions that should be taken by both employees and householders during domestic work, advising that contractors:
Check that no one in the work site has symptoms
Assure householders that contractors have no symptoms.
Stand two metres apart and don't shake hands.
Wash hands during and after work, using their own towel.
Wipe down all tools and instruments.
The film also emphasises how homeowners can also play their part by:
Opening doors and windows and staying in a separate room.
Signing work off electronically.
Using bank transfers, not cash, for payments.
The ECA version has now been viewed more than 3,000 times, while the original Forum version has enjoyed more than 1,500 hits on YouTube.
Alan Ramsay, managing director at Connect Communications, added: "Our aim with this animation was to make the message as accessible as possible and we are very pleased that it has been seen to be particularly relevant across such a wide area."
Read all of our articles relating to COVID-19 here.