CIH award celebration for Craigdale Cares
Craigdale Housing Association was thrilled to win an award for Best Frontline Story at the CIH Scotland awards, the country's annual awards for excellence in housing.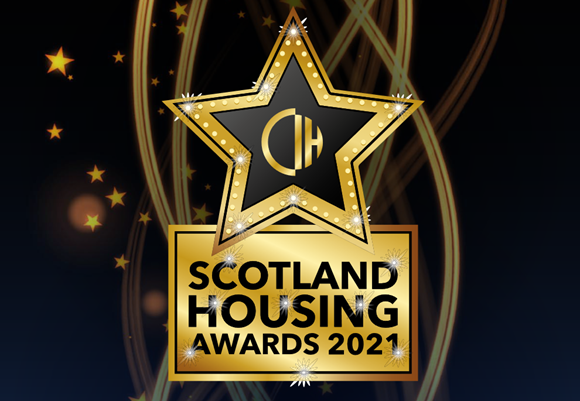 The frontline story summarised the Craigdale Cares initiative, which began in 2020 with generous funding awards of over £25,000 secured to assist tenants with food shopping, which was distributed directly to Craigdale tenants in Castlemilk, Glasgow by staff.
The campaign then continued with further local support and assistance to tenants with 94% of Craigdale's tenants stating that they did not think Craigdale could have done more to support them in 2020 through the work of Craigdale Cares. The award recognised the efforts of the Craigdale staff team, and the efforts made to work with Craigdale tenants, during extremely difficult circumstances throughout 2020.
David Mackenzie, Craigdale's chief executive officer, said: "This is a fantastic recognition of the efforts of Craigdale staff, who always go out of their way to support all of our tenants as much as they can. We are proud that every single Craigdale tenant benefitted financially through Craigdale Cares and we were delighted that the Chartered Institute of Housing Scotland have recognised the enormous efforts of every member of our team. Our aim in 2021 is to build on the Craigdale Cares theme and we will make sure we keep doing all we can to help support our tenants in these difficult times."
John Kilpatrick, Craigdale chairperson, added: "As a board, we are always very proud of the efforts of our staff team, however when we heard about the idea behind Craigdale Cares we were fully delighted to get behind the campaign. We love the Craigdale Cares theme and have decided to fully embed this approach in all that we do as we develop our business plan for the next three years. For the CIH to recognise the staff in this way is a fantastic achievement."