Citizens Advice Scotland continues debt campaign with new overdraft statistics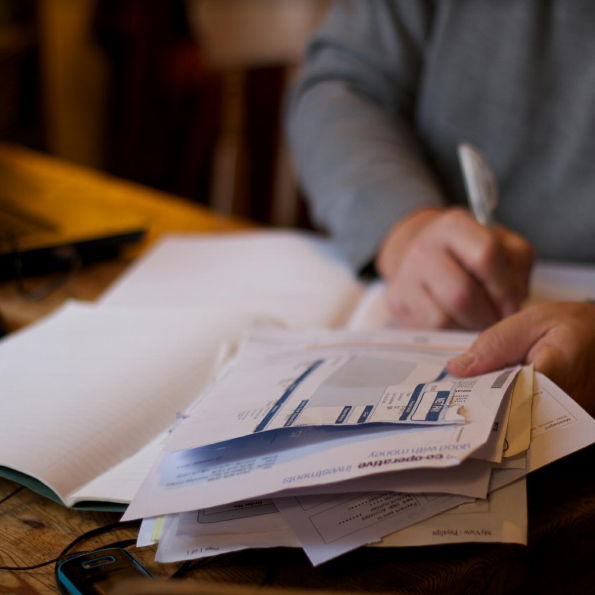 More than half a million people in Scotland expect to increase the use of their overdraft during the cost of living crisis, analysis from Citizens Advice Scotland has found.
Analysis by the charity of polling by YouGov found that 506,342 people expected to increase their overdraft use. Previous analysis from the charity found around 780,000 people expected to increase their credit card use. Meanwhile, around 460,000 people expect to go into debt, while 644,000 anticipate an increase in their existing debt.
Last week, inflation was announced to have increased to 10.4% in February, while interest rates increased to 4.25%.
The charity is releasing the figures as part of its 'Debt Happens' campaign, which is encouraging people who are worried about money and debt to seek advice from their local CAB or online.
The Citizens Advice network has been helping people through the cost of living crisis, including the following anonymous case which saw a disabled woman have her overdraft facility cancelled and was told to use a credit card instead.
A woman with a health condition that stops her from working sought advice from a west of Scotland CAB after being told by her bank that her £900 overdraft facility would be stopped. The woman was told her income was insufficient to be eligible for the service, ending emergency line of credit which could provide a cushion against rising cost of living crisis.
The woman was concerned without their overdraft, they may not be able to afford travel for hospital appointments. When speaking to their bank about their concerns and the bank explained that their benefits were not considered eligible income, the bank advised the woman use a credit card.
Commenting on the analysis, CAS financial health spokesperson Myles Fitt said: "An overdraft facility can be an absolute lifeline for people rather than relying on high cost credit, however the scale of people who expect to dip into it more shows that people are struggling more and more to cover monthly payments for day to day spending.
"We went straight from the pandemic to the worst cost of living crisis in living memory and that has worn people's financial resilience right down. It's a problem lots of people are having.
"If you are worried about money then seek advice from the Citizens Advice network as soon as possible.
"The network can provide specialist debt advice which can perhaps restructure or reduce your repayments, and advisers can also look at ways to maximise your income.
"It is easy to be cynical and think there is no help out there for you, but one in six people who sought advice last year from the Citizens Advice network saw a financial gain, the average value of which was over £4,200.
"The most important thing is to not put things off, and let money and debt worries build up until they are overwhelming. Our advice is free, impartial and confidential. We never charge anyone for advice and we are for everyone, whether you are in work or not. Debt happens, but the Citizens Advice network can help you through it."