Citizens Advice Scotland to launch new DWP-funded service to support Universal Credit claimants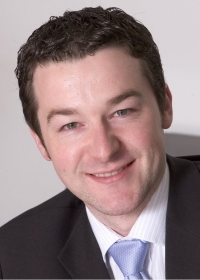 Citizens Advice Scotland has launched a new DWP-funded service to support people during their initial application for Universal Credit.
The "Help to Claim" service, launched today, offers support tailored to the individual claimant either face-to-face, over the phone or online through webchat. It will include assistance with the online application form and help with providing evidence such as childcare costs.
The new service is free to anyone who needs it, and is delivered by the CAB network across Scotland. A similar version is being launched today by Citizens Advice in England and Wales. The service is funded across the UK by a £39 million grant from the Department of Work and Pensions.
Ways to access the Help to Claim service in Scotland
Phone
0800 023 2581 (Mon-Fri, 8am-6pm)
Webchat
www.cas.org.uk/helptoclaim (Mon-Fri, 8am-6pm)
Face-to-face
Contact your local Citizens Advice Bureau
Citizens Advice Bureaux in Scotland have already given over 100,000 pieces of advice on Universal Credit since roll-out began, and many of the issues reported have been problems with the initial claiming process.
Derek Mitchell, chief executive of Citizens Advice Scotland, said: "The CAB network in Scotland is all about delivering solutions for people who need them. Since the roll out began, one of the most common issues brought to our advisers has been people who have had problems with the Universal Credit system.
"Our advisers have seen first-hand what can happen when people struggle to make a claim and their payments are delayed. We are already providing support to people on Universal Credit, but this new service allows us to target that support specifically to those who need help at the application stage.
"So If you are thinking about claiming Universal Credit for the first time, this service is for you. Our trained advisers can guide you through the process and answer any questions you may have. As with all Citizens Advice services, our advice is free, independent and confidential.
"Delivering this new service will also give us even greater insight into people's experiences. We'll use that knowledge to continue to call for improvements so the Universal Credit system works for the people who need it."