Clackmannanshire residents celebrate Hanover's 40th anniversary
A Hanover (Scotland) sheltered housing complex in Clackmannanshire has held a party to celebrate the 40th anniversary of the organisation and a major anniversary in the history of the site.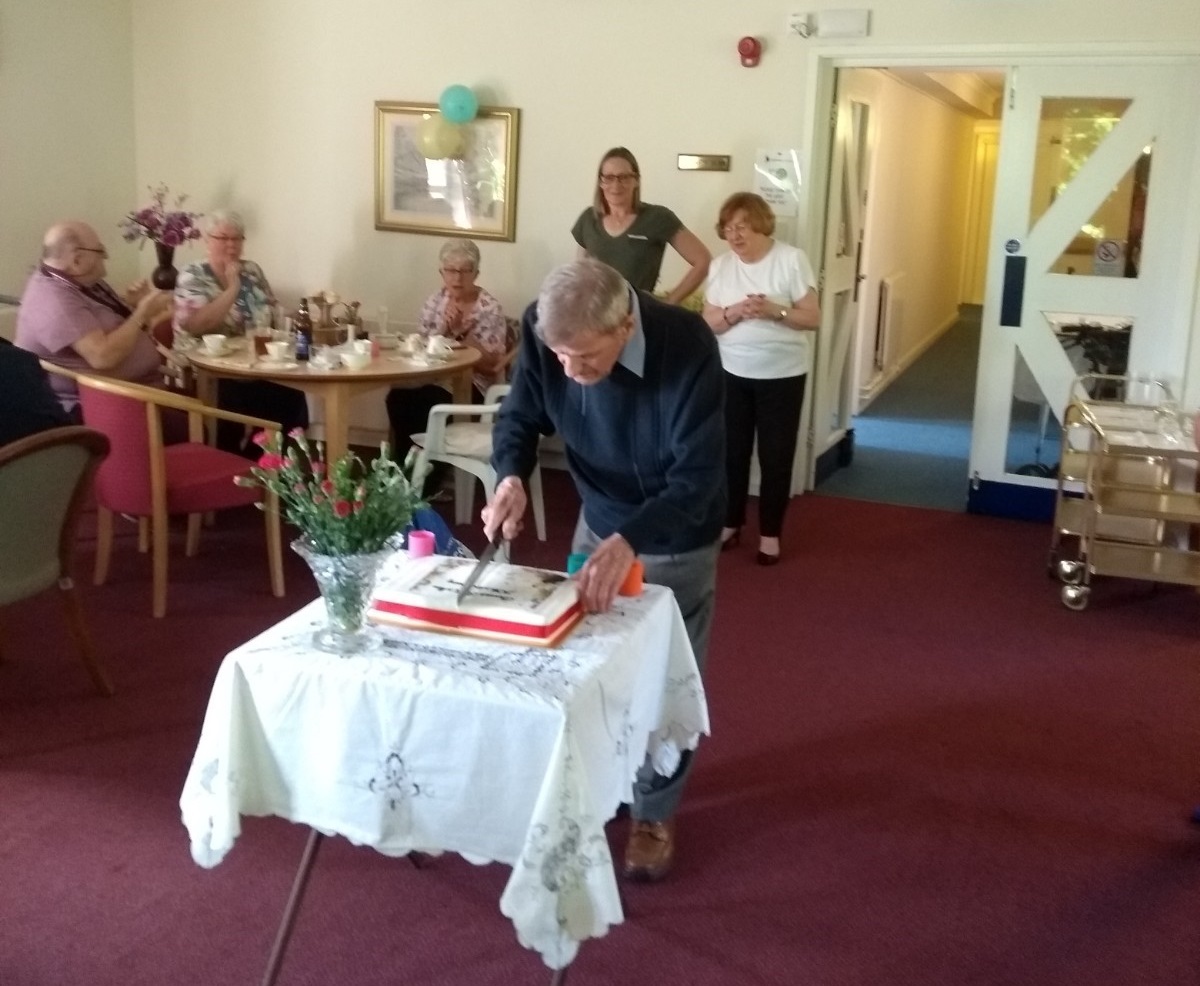 Tenants and staff gathered to enjoy a special lunch to mark both Hanover (Scotland) Housing Association's 40th anniversary and 30 years since Burnside Court opened to residents with everyone enjoying cake and an afternoon of music. The cake was cut by Stan Brown, who has lived at Burnside Court since it opened in 1989.
Over the last 40 years Hanover (Scotland) has been at the forefront of providing innovative care and housing to meet a range of needs, supporting residents to experience full and active lives. The organisation will continue to lead the way in the future, utilising new technology and innovate methods of housing design and care delivery to adapt to a changing world, further improving the lives of residents whilst creating and supporting vibrant local communities.
Yvonne MacManan, sheltered housing manager at Burnside Court, said: "It was lovely that everyone came together for a double anniversary celebration marking 40 years of Hanover (Scotland) Housing Association and 30 years since Burnside Court opened its doors. I love working here and really enjoy helping our residents lead independent and active lives.
"Some of our tenants have been here a long time and all of them, their families and the staff here have been an important part of many people's lives for a long time. These anniversaries were the perfect excuse for a party and we all had a brilliant time. It was particularly pleasing that Stan Brown, who has been here since the beginning, was able to lead the celebrations."
Hanover's Burnside Court is situated in the small town of Alva, set in the Central Lowlands of Scotland. It is one of a number of towns situated immediately to the south of the Ochil Hills, a thirty-minute bus ride from Stirling.