Clydebank multi-storey blocks to be demolished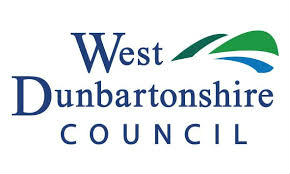 A multi-storey housing development in Clydebank will be declared as surplus and demolished following consultation with tenants.
Future options for the Brunswick, Montreal and Quebec House developments were discussed with tenants after they were identified for review by West Dunbartonshire Council's Better Homes Board due to low demand and future costs.
Of the tenants in the block who engaged with the consultation, 86% said they wanted to be rehoused and the buildings demolished.
A total of 64% wanted the site to be used for new builds, while 22% said the site should be marketed for private development.
Following discussion of the consultation results at a recent housing and communities committee, elected members agreed to declare the blocks as surplus to requirements.
All tenants will be rehomed through the council's allocation policy, with home loss and disturbance payments, before the eventual demolition of the blocks.
The best use of the land will now be considered as part of further and wider consultation with the surrounding community and a report will be brought to a future committee.
Tenants will be kept informed of the progress at each stage.
Councillor Diane Docherty, convener of housing and communities, said: "We are always looking at ways to improve our housing and communities for our tenants. I would like to thank everyone who took part in the consultation. Your views are important and I am pleased that we have listened to your feedback on these blocks and we will continue to take your feedback when deciding on the future of this site."
Councillor Ian Dickson, vice convener of housing and communities, added: "These blocks have been unpopular with tenants for a few years now and are no longer cost effective either. The tenants views were clear from the consultation and I am grateful to everyone who took part. We will now look to consult more widely with the community as a whole, to decide the best use for the site going forward."