Comhairle nan Eilean Siar welcomes ballot to buy out Bays of Harris Estate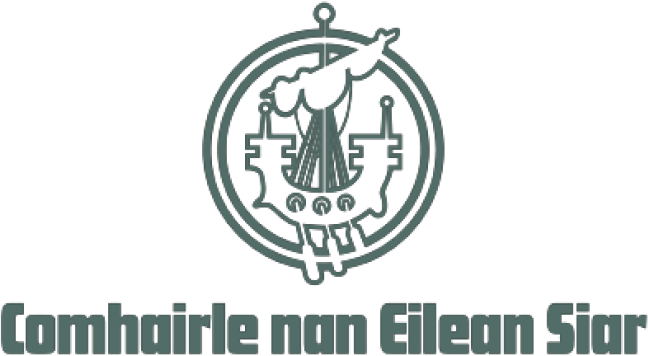 Hundreds of islanders in the Outer Hebrides will vote next month on whether they want to buy out their estate.
Around 700 residents of Bays of Harris, which covers most of the south end of the island, will take part in a ballot following years of discussion over the future of their community.
The estate, which covers 27,000 acres and 274 crofts over 28 townships, is worth approximately £1.26m, according to the latest valuation.
Bays of Harris is owned by Rob Hitchcock and family, who are based in Surrey, with the estate bought for £5,000 by Mr Hitchcock's grandfather in 1925.
John Maher, chairman of the Bays of Harris Steering Group, said a community buyout would allow residents to address pressing issues of depopulation and lack of affordable housing, which he described as "the number one concern" now exacerbated by a rise in holiday homes.
He added: "The Hitchcocks have been described as benign landlords. A lot of people who have lived here their entire lives say they have not had any issue with them.
"I have been asked a lot, quite rightly, about how the community would be under the buyout and how we would develop the estate.
"This question is never put to the current landlord."
Comhairle nan Eilean Siar has welcomed the forthcoming ballot.
Councillor Donald Crichton, chairman of the Comhairle's Sustainable Development Committee, said Comhairle nan Eilean Siar views community land ownership as a key strategic objective to enable communities to benefit from the wealth generated by the land assets where they live.
He said: "Community land ownership has a proven track record of delivering local sustainable development in the Outer Hebrides, as illustrated by the fact that over 75% of the islands' population live on community-owned land.
"The Comhairle welcomes the forthcoming ballot on a possible community buyout of the Bays of Harris Estate. This is a 'once in a generation' opportunity for the residents of the Estate to have their say on taking control of their future through community ownership of the land where they live."
Councillor Crighton revealed that the feasibility study and business plan prepared for the Bays of Harris Steering Group shows that community ownership of the Estate can help deliver much-needed affordable housing, jobs, and crofting support for the area, making the community more resilient by retaining and growing its resident population in a more demographically balanced way.
He concluded: "The Comhairle stands ready to support a buyout of the Bays of Harris Estate, should the community provide a mandate for that to be pursued."