Community ownership 'can help restore once-thriving villages emptied due to the Highlands Clearances'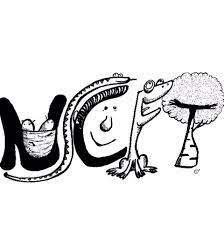 A survey to determine the structure of a community buyout bid for a village once impacted by the Highland Clearances is a perfect indication of how far the Highlands and Islands have moved on since the time of Patrick Sellar more than 200 years ago, according to a local historian.
Rosal in Strathnaver was emptied of its population between 1814 and 1818 as the Countess of Sutherland set about removing tenants from her land to make way for sheep farming.
Now the North Sutherland Community Forestry Trust, along with Strathnaver Museum and Bettyhill Strathnaver, Altnaharra Community Council and North Sutherland Wildlife Group, have been exploring whether or not to buy the village and about 100ha of surrounding forestry.
Jim Hunter, an award-winning author and Emeritus Professor of History at the University of the Highlands and Islands, said a switch in ownership to the local community would go some way in putting right these historical wrongs.
In a blog for the Press & Journal, Mr Hunter said he hopes Rosal follows the example of Assynt in 1992, led by Allan MacRae, which changed the pattern of the region's landed estates ended up in the hands of wealthy individuals.
"Both in Assynt and in other Highlands and Islands communities that have since followed Assynt's example, the case for putting local residents in control of the land around them has rested on the way that such control opens up developmental opportunities – housing provision, job creation, population growth – that wouldn't otherwise be available," he wrote.
"But in the background there can be a further thought – one encapsulated in Allan MacRae's wish that his and other Assynt folk's ancestors could somehow be made aware of what ACT had accomplished.
"As victims of the clearances that depopulated much of Sutherland, past generations, as Allan and his audience knew, would have thought it inconceivable that people like ACT's crofting membership would one day be entirely independent of once all-powerful landlords and their factors."
Mr Hunter said the village of Rosal is emblematic of the ease with which hundreds of long-established settlements were once swept away.
A community bid for the once-thriving settlement in the upper part of Strathnaver was turned down in 1813 and it was sold to estate factor Patrick Sellar.
"The evictions Sellar then masterminded in and around Rosal were to achieve an enduring notoriety because they were accompanied by cruelties so glaring as to result in the factor being charged with culpable homicide," Mr Hunter recalls.
According to Sellar, who was found not guilty, this enforced displacement of people he called "aborigines" had been "humanely ordered" by his employers, the Duke and Duchess of Sutherland.
"It surely was a most benevolent action," the factor explained, "to put these barbarous hordes into a position where they could better advance in civilisation."
Though Rosal remains uninhabited, a consultation has been launched regarding the possibility of bringing both Rosal and its surroundings into community ownership.
Central to this consultation is an online survey put together by the North Sutherland Community Forestry Trust, community councillors and others. "We want local people to be at the heart of how Rosal is managed and developed," say the survey's compilers.
"Community ownership, it's made clear, wouldn't result in interference with Rosal's extensive ruins, seen as something of a memorial to past sufferings," Mr Hunter concluded. "But consideration might be given at some stage to enabling people to set up home somewhere in Rosal's vicinity."
"How people respond to this latest community ownership initiative will be seen when survey findings are released next month. But nothing is more indicative of how the Highlands and Islands have moved on since the time of Patrick Sellar than the fact that Rosal's future is currently being determined by people of a sort Sellar thought he'd excluded forever from Strathnaver."