Community views sought on new Smart Clachan project in Uist
A development officer has started work for Rural Housing Scotland to take a new housing initiative forward in Uist.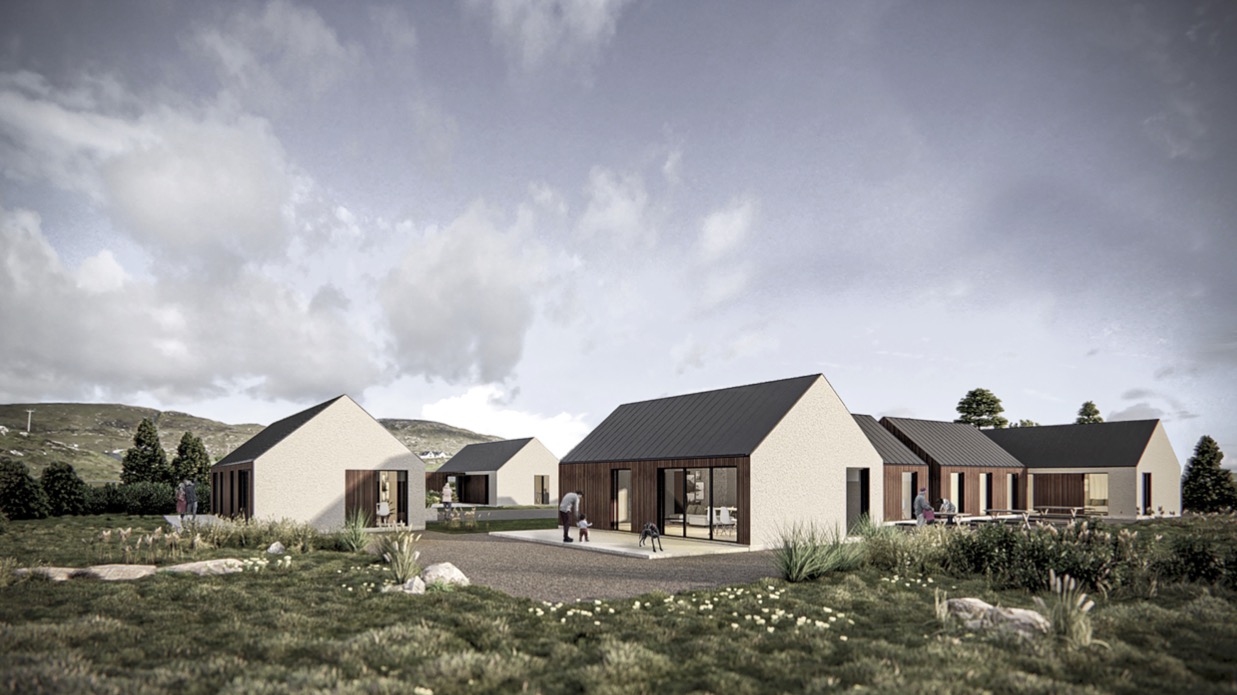 Donna Young, from Uist, will be coordinating the delivery of Smart Clachan, a community-based housing development to support repopulation, by creating affordable housing and shared facilities. Rural Housing Scotland is working in partnership with Stòras Uibhist to develop the housing on Rubha Bhuailt, Lochboisdale.
Smart Clachan aim to address the existential threat rural communities face as a result of lack of affordable housing and demographic change. They take the build form of a clachan, a traditional Scottish hamlet consisting of several houses, barns, outhouses and growing space, re-imagined in a modern context.
The first Smart Clachan in South Uist will consist of six new affordable homes, available to purchase through shared equity, with islanders having priority.
Community views are being sought at a special drop-in event being held on Thursday 31st March in Grogarry Lodge, South Uist.
Donna Young explained why she was attracted to the position with Rural Housing Scotland: "Since moving back to Uist just over a year ago, I have appreciated the difficulty of finding affordable housing on the islands. Smart Clachan will bring a whole new type of housing to Uist - not only offering affordable homes, but encouraging energy efficient living, community space and integrating the site into the local island environment.
"This development will provide homes for those who struggle to get on to the property ladder due to the lack of affordable housing across the islands. We look forward to launching the project and getting valuable feedback from local residents."
Darren Taylor, chief executive, Stòras Uibhist, added: "Community engagement is a vital element of Stòras Uibhist's housing development strategy. We are delighted to have experts from Rural Housing Scotland committed to Uist and we look forward to hearing the views from the community after the engagement sessions. These views will help to shape future housing developments, so I'd urge as many people as possible to attend these informal drop-in sessions."
The initiative will utilise community-led/cooperative housing models like co-housing or collective self-build to create modern affordable homes and developments will include a range of shared facilities and services to enhance a sense of community and connectivity.
Through this cooperative ethos, the hope is that residents will feel a strong sense of community whilst also living in more sustainable manner.
The events take place on Thursday 31st March, 2-4pm and later at 5-7pm at Grogarry Lodge.