Scottish Land Fund unveils £1.6m backing for community groups
Woodlands, village shops and an urban community centre are amongst the assets set to pass into community hands following funding by the Scottish Land Fund.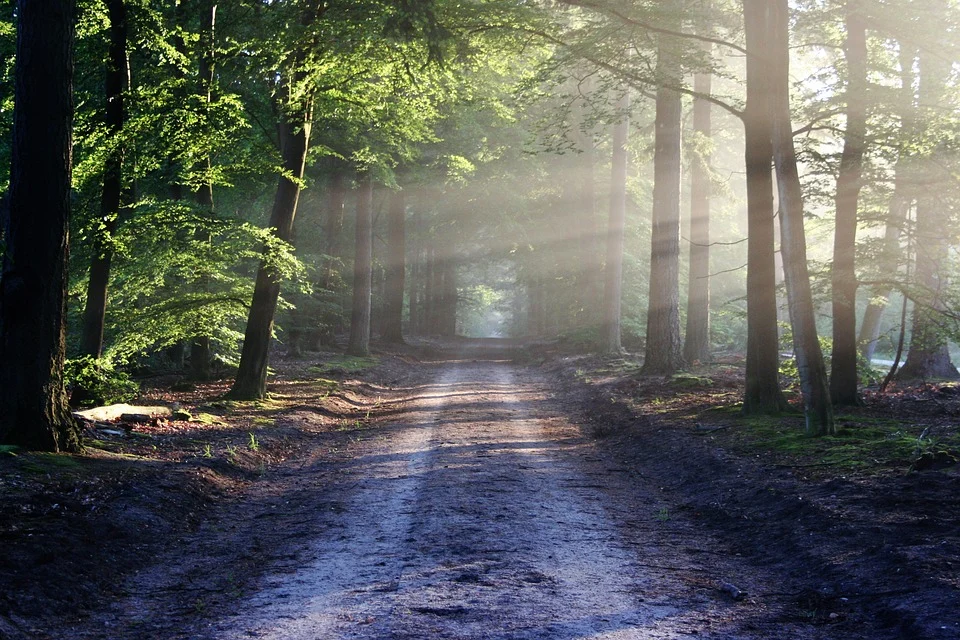 A village shop in the Borders, a stretch of ancient woodland in South Lanarkshire and a community centre in Edinburgh are amongst the projects that have received backing from the Scottish Land Fund.
Blackwood Estate Community Association has received £67,000 in order to take ownership of 65 acres of ancient woodland in order to safeguard it for the future and to improve access for residents of the nearby villages of Blackwood, Kirkmuirhill and Boghead.
Kircolm Community Trust in Dumfries and Galloway has received £53,000 to buy and reopen the village shop at the northern tip of the Rhinns of Galloway and use it as a community hub.
And North Edinburgh Arts (NEA) has been given £156,000 to buy its current premises in Muirhouse, which it intends to extend and upgrade to create more space for additional enterprise units and a larger cafe.
Minister, cabinet secretary for land reform, Roseanna Cunningham, said: "Communities across the country are playing a pivotal role in helping create a fairer and greener Scotland as we respond to the coronavirus pandemic.
"The latest round of Scottish Land Fund grants – provided to 21 different community groups – will go towards projects that will provide locals with better access to green space, encourage wildlife and support community business. With this funding being awarded during Climate Week, I look forward to these projects seizing the opportunity to help our green recovery."
John Watt, Scottish Land Fund committee chair, said: "Groups from all across Scotland are making a real impact to their communities with a wide range of ambitious projects that deliver tangible benefits to the people who live there, and the Scottish Land Fund is delighted to be able to support them."
Sandra Holmes, head of community assets at HIE, added: "These successful projects announced today are all fantastic examples of people taking control of local resources for the long-term benefit of their communities. Applecross Community Company, for example, will be able to purchase, restock and improve the local woods to provide access to the community as well as buy land to build affordable homes.
"Ownership will give these communities greater control over important assets and will help ensure their long-term future. We wish all the successful groups the very best in their new ventures."
Other projects receiving Scottish Land Fund cash are:
Applecross Community Company - £137,252
The award will allow Applecross Community Company to purchase, restock and improve Togarve Community Woods and provide access for the community.
Applecross Community Company - £151,500
With this award Applecross Community Company will buy land in order to build nine homes for affordable rent and four for sale with rural housing burden, along with space for an electric charging point and allotments.
Ardchattan Centre - £152,000
This group will purchase the former Ardchattan Primary School and adjoining schoolhouse in order to create a community space.
Blairgowrie & Rattray Development Trust - £36,717
The money will allow Blairgowrie & Rattray Development Trust to buy Mount Ericht, a former walled garden, and develop it into a community garden.
Braemar Community Ltd - £41,025
This group will purchase woodland and an area of community land in the village in order to provide local access to green space.
Carradale Community Trust - £89,750
With this award, Carradale Community Trust will purchase Paterson's Bakery and Stores in the village, which has been closed since 2018, and re-open it as a retail, social and information hub.
Helensburgh Community Hall - £159,936
Using this grant, Helensburgh Community Hall will acquire the town's Red Cross hall in order to continue delivering services, including a food bank.
Helensburgh Community Woodlands Group - £117,128
This award will allow HCWG to buy the two-hectare Castle Woods in the town in order to improve the woodlands and provide public access.
Inverawe Community Woodlands - £25,762
This community group will purchase ancient Inverawe Woodland in order to clear it of invasive species, open up pedestrian access and encourage wildlife.
Leverhulme Community Hub – £49,167
By using this award to purchase the old Leverhulme Primary School, Leverhulme will be able to create a community centre with cafe, self-service laundrette, charity shop, gym, Post Office and museum of Gaelic language, culture and Harris Tweed.
North Carrick Community Benefit Company - £25,000
By taking over ownership of a charity shop in Maybole that benefits 48 different organisations, NCBBC will be able to carry out essential maintenance and repairs.
North Uist Development Company - £19,779
The group will use the award to buy the former Lochmaddy Primary School to use as a community hub and, in future, for accommodation.
Pentlands Trust - £33,000
The grant will allow Pentlands Trust to buy and demolish the former public toilets in Juniper Green in order to build a community space and flat for affordable rent.
Rannoch Community Trust - £134,660
This award will allow RCT to purchase the redundant Kinloch Rannoch Outdoor Centre, which it plans to transform into a new social hub, with food, drink, social and business space for locals and visitors.
Pairc Trust - £38,500
With this money from the Scottish Land Fund, Pairc Trust will be able to take ownership of the Resource Centre in Kershader, Isle of Lewis, in order to carry on running its playgroup and childcare services and to provide space for other community groups.
Three Kings Cullen Association - £54,111
The award will provide this organisation with the funds to purchase Cullen Community & Residential Centre and to continue to run it in order to find space for community activities.
Tiree Community Business Ltd - £12,700
Unused land in Scarinish will be bought by Tiree Community Business Ltd in order to turn it into a sensory garden and community growing space.
Yetholm Village Shop - £114,000
With this award from the Scottish Land Fund, Yetholm Village Shop and Post Office will pass into community hands. The group intends to renovate and reconfigure the shop and increase the range of goods and services available to meet the needs of the local community and of visitors to the area.