Scottish Land Fund provides affordable housing boost for Orkney
A total of £367,915 been awarded to two separate affordable housing projects on Orkney in the latest round of grants from the Scottish Land Fund.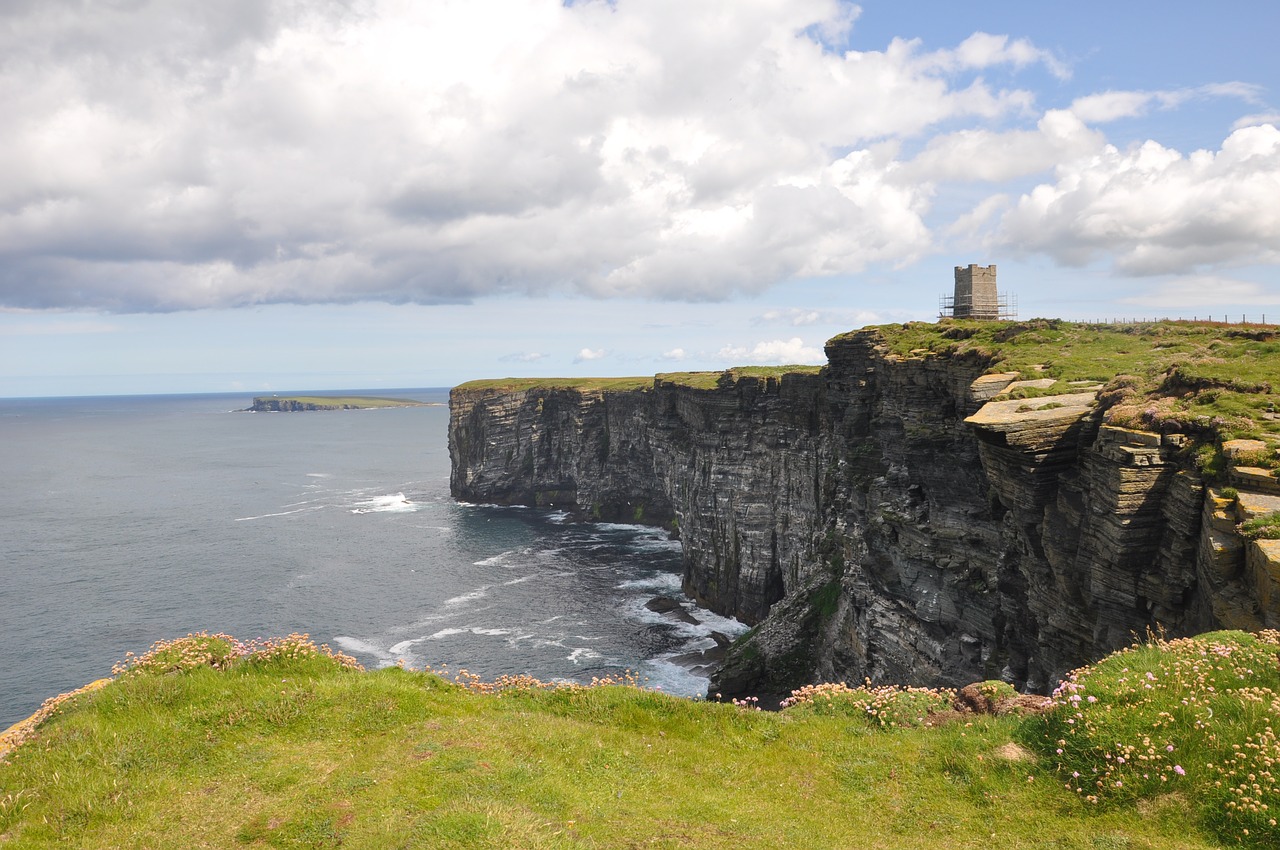 Stronsay Development Trust has been awarded £130,790 with which to purchase a three-bedroom house, which it intends to make available for affordable rent. And Shapinsay Development Trust has received £237,125 that will allow it to buy two properties, also for affordable rent.
Mike Erdman, chairman at Stronsay Development Trust, said: "Stronsay Development Trust is absolutely delighted with the award from the Scottish Land Fund. The work on the property will be undertaken by local tradesmen, providing valuable employment on Stronsay and, when completed, it will provide affordable housing, which is a much-needed and valuable asset."
Davie Campbell from Shapinsay Development Trust, said: "We are delighted to receive this award from the Scottish Land Fund. This funding will provide huge benefit to the community and help provide high quality, energy efficient and affordable social housing for the people of Shapinsay. We would like to thank the board, the team, stakeholders and, most importantly, the community for all their hard work and support. We look forward to beginning the project in the coming months."
Minister, cabinet secretary for land reform, Roseanna Cunningham, said: "The COVID-19 pandemic has been an unprecedented global crisis which has fundamentally changed every aspect of our lives, and will do so for some time to come. Communities across the country, whilst impacted in so many ways by the lockdown, are playing a vital role in responding to the crisis and maintaining our resilience, our sense of spirit and local support network.
"As we plan our recovery from COVID-19, we have a chance to re-imagine the Scotland around us, and to begin building a greener, fairer and more equal society and economy. Communities must be right at the heart of this process, and the funding announced today will support a wide range of projects to achieve just this, driving long-lasting benefits and empowerment to local communities."
The groups are amongst 16 in Scotland sharing £3,669,762.
John Watt, Scottish Land Fund committee chair, said: "The Scottish Land Fund supports a wide range of urban and rural projects across Scotland. This particular round of funding has given a boost to communities in some of Scotland's most remote and island locations, including larger tracts of land in Dumfries & Galloway and the Borders, allowing communities to take control of the resources that surround them and make local decisions about how these are used."
Sandra Holmes, head of community assets at Highlands & Islands Enterprise, said: "The successful projects announced today are all great examples of people taking control of local resources for the long-term benefit of their communities. Kyleakin Connections will purchase their rented premises, providing security and enabling an expansion to accommodate wider community use and Colonsay Community Development Company will be able to purchase property to develop into much needed temporary accommodation for key workers and families.
"Ownership will give these communities greater control over important assets and will help ensure its long-term future. We wish all the successful groups the very best in their new ventures."
Other projects receiving Scottish Land Fund cash are:
Newcastleton & District Community Trust
Award - £850,000
This money will allow NDCT in its bid to purchase 750 acres of Langholm Moor, part of the Tarras Water and Holm Hill estate, in order to develop new leisure facilities and renewable assets.
Colonsay Community Development Company
Award - £214,000
The award will allow CCDC to purchase a former Baptist manse, which it plans to develop into temporary accommodation for key orders and families on the island.
Dunnet Forestry Trust
Award - £45,950
Dunnet Forestry Trust plans to purchase 260 acres of forest, which it currently manages on behalf of Scottish Natural Heritage, in order to add to a successful wood fuel and wood products business by developing a community amenity for the Dunnet area.
Kyleakin Connections (formerly Skye and Lochalsh Association for Disability)
Award - £24,580
This funding will enable Kyleakin Connections, which provides a day centre for adults with learning difficulties, to purchase its current home in the Old School House, Kyleakin from Highland Council so that it can expand and develop the premises.
South Islay Development
Award - £110,200
With this money SID will be in a position to purchase Port Ellen Playing Fields, which the group plans to upgrade into an activity park and campsite.
The Langholm Initiative
Award - £1,000,000
This money will go towards plans by the Langholm Initiative to turn a large area of Langholm Moor in Dumfries & Galloway into a community-owned nature reserve where Hen harriers, one of the country's most threatened birds, can thrive.
The Ballantrae Trust
Award - £262,493
This grant will allow Ballantrae Trust to purchase the Kings Arms Hotel in order to run it as a community-led social enterprise, offering flexible spaces for locals and visitors.
Cliftonville & Coatdyke Community Group
Award - £190,690
Using this grant, CCCG will acquire Coatbridge Indoor Bowling Stadium in order to renovate and extend in order to better meet the needs of the community.
Dornoch Area Community Interest Company (DACIC)
Award - £216,411
This project by the Dornoch Area Community Interest Company will acquire the former Abattoir Site in the heart of Dornoch in order to establish community facilities, including a community centre with curling barn, car/coach parking, Multi-Use Games Area (MUGA), and a golf driving range.
Strathglass and Affric Community Company
Award - £38,588
Strathglass and Affric Community Company (SACC) intend to purchase a former nurse's home in Cannich and develop it into two homes for social rent.
All Roads lead to Whithorn Trust
Award- £110,635
This group will purchase the former Grapes Hotel in Whithorn, Dumfries and Galloway to convert it into affordable rented housing.
Friends of Dundonald Castle
Award - £29,000
With this grant FoDC aims to acquire Dundonald Castle Visitor Centre, which it currently operates, from South Ayrshire Council and develop it to provide a new community facility.
North Ronaldsay Trust
Award - £159,400
The Trust will use the award to acquire a house, garage with a workshop, shop, outbuildings and eight acres of agricultural land in order to convert them into a community facility, enterprise hub, commercial use and affordable housing.
The Ridge SCIO
Award - £49,900
With this grant The Ridge SCIO will purchase land and buildings at Black Bull Close, Dunbar to develop a space for community service, including training, volunteering and gardening.