Scottish Land Fund boosts 29 community groups with £3.6m funding
Plans to purchase a 55-acre site in Lochinver for the provision of affordable housing is among a number of projects across Scotland have received £3.6 million of funding in the latest round of grants from the Scottish Land Fund.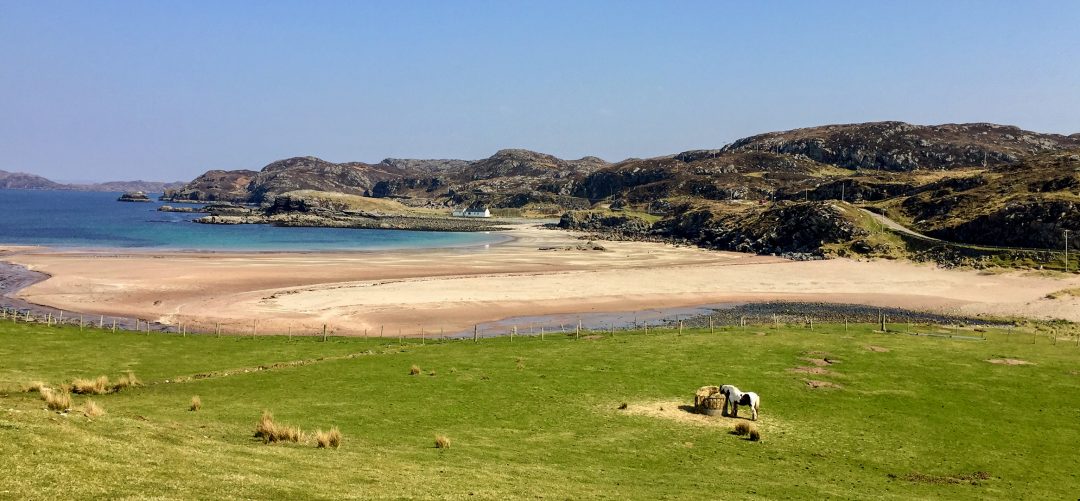 The money will allow groups from both urban and rural areas to take ownership of local assets and put them to use for the benefit of their local communities.
Amongst the projects receiving funding are Assynt Development Trust, whose award of £65,750 will allow them to buy 55 acres of land, which they plan to develop for self-build plots, affordable rental housing and commercial workshops as well as tracks, trails and motor home pitches.
In Fife, Edible & Tasty Spaces Rosyth (EATS Rosyth), which delivers projects on food and growing, will receive £284,500 to purchase the former Clydesdale Bank building in the heart of the town in order to relocate its community hub and to provide a range of new activities related to cooking and food.
In Dumfries and Galloway, Annan Harbour Action Group has been given £98,890 to acquire an historic quayside warehouse and area of abandoned land, called Minister's Merse, in order to create a visitor centre, cafe, boat building facilities and visitor accommodation as part of its vision to celebrate the town's maritime heritage.
Other projects receiving funding are Edinbane Community in Skye, which has been awarded £81,500 with which to purchase the derelict village shop; SEAchange (Slains Environmental Action for change SCIO) in Aberdeenshire, whose grant of £170,710 will allow them to buy Slains Church in Collieston, along with 28 acres of ground, in order to create an energy-efficient cafe and community space; and Brunstsfield St Oswalds in Edinburgh, who have been given £214,713 in order to buy St Oswald's church and hall in order to create a community space and provide wraparound childcare facilities.
Willie Jack, chair, Assynt Development Trust, said: "News of this award from the Scottish Land Fund is a turning point for our community as it means that the Lochinver Future Homes project can now proceed to the next stage allowing our young people and families to remain at the very heart of Assynt."
Stephen Lynas, chairman of EATS Rosyth, added: "We are absolutely delighted to receive this funding. This will allow us to push ahead with our plans to purchase the former Clydesdale Bank building, where we will be able to develop even further the important work and range of services being carried out in the community by EATS Rosyth."
Richard Brodie, chair, Annan Harbour Action Group, commented: "This is great news which will kickstart a major development at Annan Harbour. Now the hard work begins to raise the funds to turn our inspirational ideas into reality."
Alastair Danter, chair, Edinbane Community Company, said: "The purchase has been a priority wish expressed in every community consultation in recent years, making it a reality is a dream come true."
Professor Peter Smith, trustee, SEAchange, added: "We are delighted with this award from the Scottish Land Fund. It will allow us to develop the old Kirk for use as a low carbon community café and the land for creating a community woodland. There is still a lot of work to do, but this award marks the first vital step on our journey to become a carbon neutral community."
And David Urch, chair of Bruntsfield St.Oswald's, commented: "We are absolutely delighted to hear that our application for funds to purchase St. Oswald's Church and Hall has been approved by the Scottish Land Fund. This money, together with additional funds for refurbishment, as well as the continuing hard work and dedication of our team, will breathe life into an historic building and bring it into local ownership.
"Its development as a vibrant community hub to provide genuine public and affordable space for childcare, youth clubs and services, learning and development opportunities for local primary school children, as well space for community groups and services for the elderly, will be well received and of great benefit to all in the Bruntsfield area."
Roseanna Cunningham, land reform secretary, said: "The coronavirus pandemic has continued to set us all unprecedented challenges throughout 2020, acutely affecting local communities right across Scotland, and beyond.
"But despite these challenges – in fact, because of them - communities up and down the country are playing an increasingly vital role in maintaining and building our resilience, our spirit and local support networks.
"I commend the latest recipients of Scottish Land Fund grants for driving forward plans to support and enhance their local areas as part of our Green recovery, in what are clearly difficult circumstances. I am particularly pleased that, through what is the final round of funding for this year, the Scottish Land Fund is supporting such a high number of unique and diverse projects, and I look forward to these projects delivering on their ambitions in the new year."
And John Watt, chair, Scottish Land Fund Committee, added: "The wide range of groups across urban and rural Scotland who are sharing in £3,660,370 of funding are now in a unique position to take control of land and property assets that will reap rewards for people now and for generations to come."