Connect Modular strengthens partnerships through SFHA membership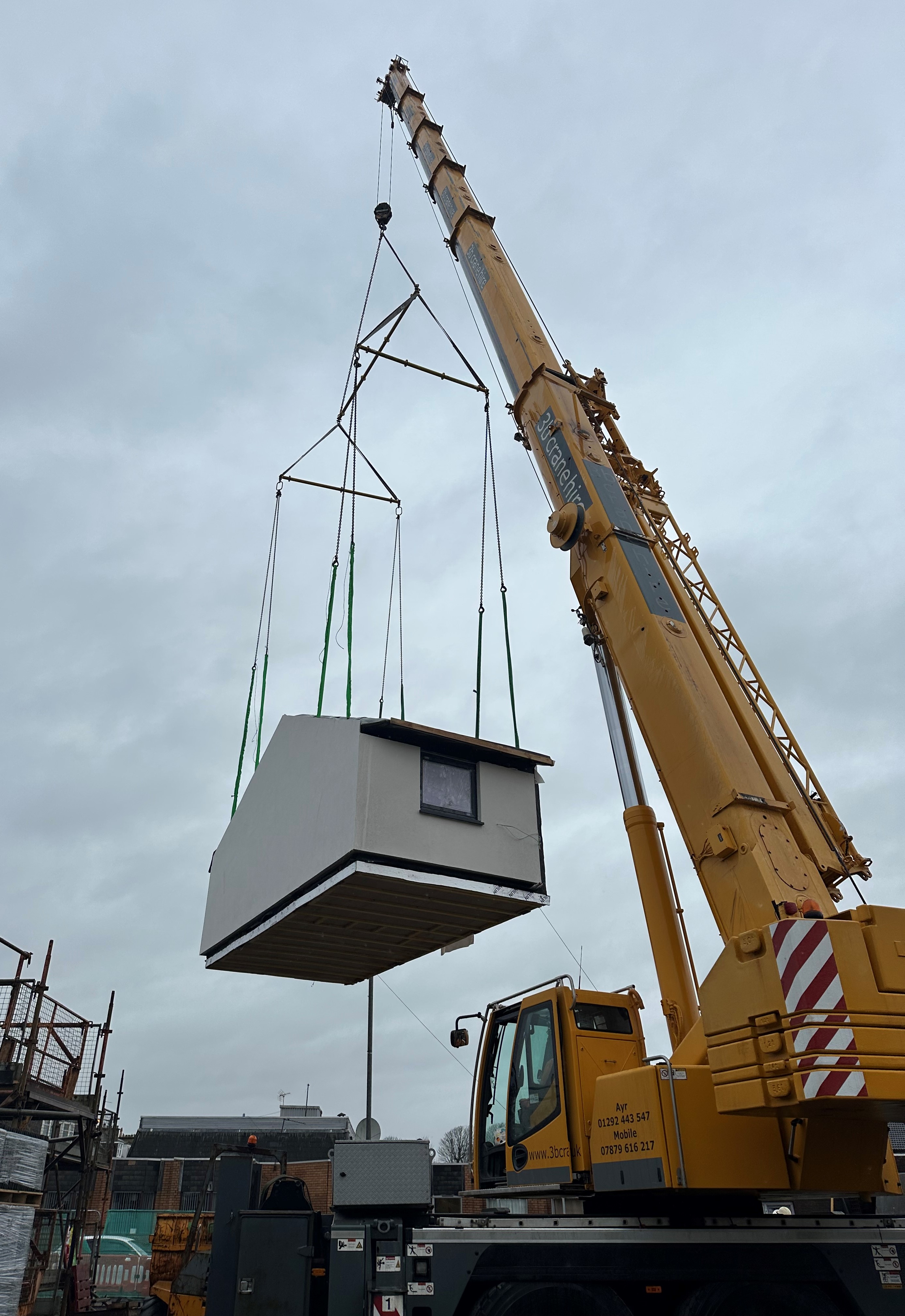 Connect Modular has commenced new membership of the Scottish Federation of Housing Associations (SFHA) to further strengthen collaboration with housing associations across Scotland.
In Connect Modular's manufacturing facility, located in Cumnock, East Ayrshire, modules are constructed to 90% completion before being transported to site where they are connected efficiently to create sustainable new homes. Currently, the construction team is occupied with the delivery of a 101-home development for Cunninghame Housing Association in Kilmarnock, East Ayrshire.
Recent completion of successful modular developments for Riverside Scotland and North Ayrshire Council demonstrate Connect Modular's commitment to excellence in the industry and the company has a robust pipeline of upcoming contracts with various housing associations and councils throughout Scotland.
Modular construction has gained significant recognition for its efficiency, sustainability, and versatility, and for its potential to help meet the current critical demand for social housing in Scotland. This recognition is reflected in the Scottish Government's commitment to increasing the use of offsite construction in their Affordable Housing Supply Programme (AHSP) to help "address challenges including workforce demand and diversity, the need to reduce waste and increase energy efficiency, and improve quality while controlling cost pressures".
It further states it will "continue to support proven approaches that balance improvements with value – and work with all across the housebuilding sector to achieve Scotland's net zero ambitions."
Connect Modular, with its robust pipeline of affordable housing projects, is making significant contributions to the Scottish Government's target of delivering 110,000 new homes by 2032, bringing innovation and meeting the evolving needs of housing associations and communities.
By becoming associate members of SFHA, Connect Modular aims to enhance its efficient construction methods and ensure the continued delivery of high-quality homes that are environmentally friendly, energy-efficient and visually appealing.
Craig Vesey, business development manager at Connect Modular, expressed his enthusiasm about this new partnership, stating: "Becoming associate members of the SFHA is an exciting step for us. We look forward to working closely with the association and its members to shape the future of housing in Scotland. Our aim is to contribute innovative solutions that meet the evolving needs of housing associations and communities across the country."
SFHA is renowned for fostering collaboration among housing associations, representing their interests and tackling challenges faced by the social housing sector. With the inclusion of Connect Modular in their member network, this collective effort will be enriched, driving forward the agenda for sustainable, quality housing in Scotland.