Copperworks celebrates 'Park on the Hill' regeneration milestone
Copperworks Housing Association has celebrated another significant milestone in the regeneration of its local community.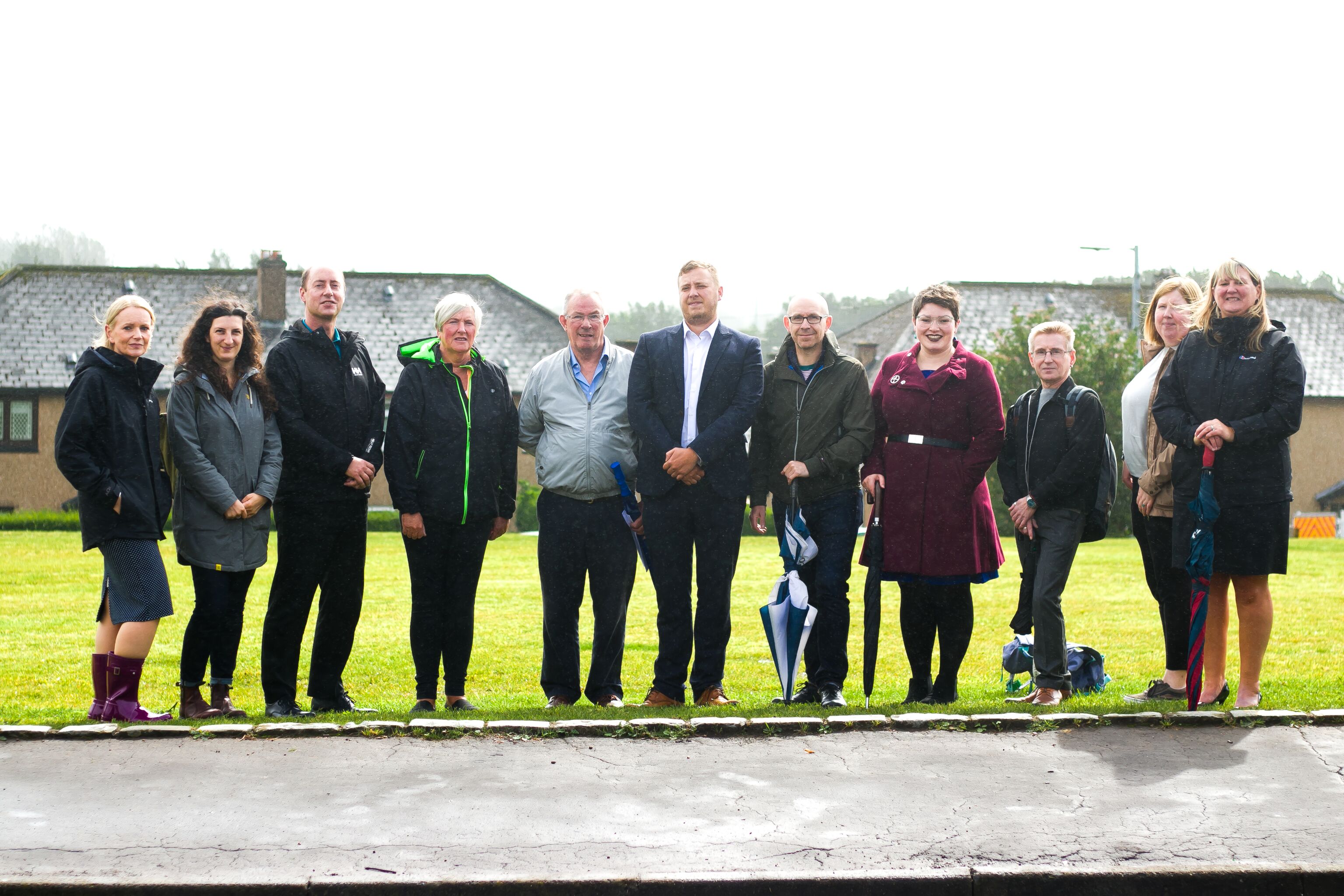 Following several years of hard work and determination Copperworks, with the support of local residents and the Royston Strategy Group, finally acquired a large area of derelict land known locally as the 'Triangle Site' in September last year.
Now renamed the 'Park on the Hill', this former blight on the local community is finally taking shape as a valuable green space for leisure and recreation, play and as a civic amenity space.
A cash boost of £419,000 from the Scottish Land Fund enabled Copperworks to bring the site back into local ownership and conduct a feasibility study, in full consultation with the local community.
Further financial support of £438,421 from the Scottish Government's Vacant and Derelict Land Fund along with £31,500 from the local Rosemount Development Trust allowed the Association to undertake significant remediation works. The community now has an open, usable greenspace with further improvements and development already planned in consultation with local residents.
The Association extended its thanks to all its funders for "their invaluable support in bringing this land back into community ownership and control", as well as to Glasgow City Council's Development and Regeneration Services Department for their "unwavering support".
Copperworks Housing Association chairperson and managing director of Rosemount Development Trust, Maureen Flynn, said: "Following years of suffering this blight, we are delighted with the success that has been achieved through partnership working. The community now has control of this space creating a renewed sense of pride and confidence."
The celebratory event took place on August 16 during Community Land Week. The Association also extended its thanks to Community Land Scotland which provided financial support for the event.