Cost of living crisis 'a matter of life and death' for women and children experiencing domestic abuse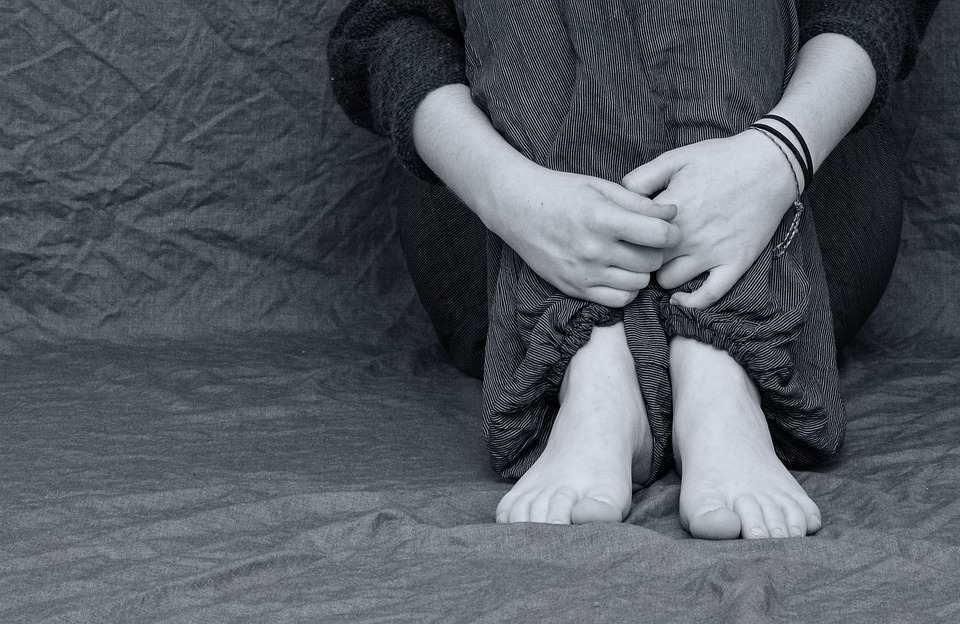 Scotland's lead domestic abuse charity Scottish Women's Aid (SWA) has called on the Scottish Government to keep its promises to those experiencing domestic abuse during the cost of living crisis – including establishing a leaving fund.
Launching its #CostOfLeaving campaign for 16 Days of Activism to End Gender Based Violence, SWA is highlighting the huge safety impacts that poverty and the cost of living crisis are having for women and children experiencing domestic abuse.
Women's poverty enables perpetrators of domestic abuse. Soaring energy and food costs, along with a decade of stagnant wages, an inadequate social security safety net and the disproportionate impact of the COVID-19 pandemic on women—all these provide tools for abusers to entrap women. Just as movement restrictions in COVID bolstered abusers' control of where children and women in their families went, shrinking incomes and spiralling costs force women into even more choices about leaving or returning to abusers. The cost of leaving is literally a cost of living for women and children.
In December of 2020 the Scottish Government accepted a recommendation made in 'Improving Housing Outcomes for Women and Children Experiencing Domestic Abuse', to explore options for a dedicated fund to support women leaving an abusive partner. The charity's recommendation was that this should include essential crisis costs to enable a woman to leave and to bridge the gap between leaving and the first Universal Credit payment. Despite accepting this recommendation two years ago, this fund is yet to materialise and women and children are suffering as a result.
Urgent movement on this fund can mitigate some of the devastating impact that the cost of living crisis is having on women and children experiencing abuse. The leaving fund must not be means tested and must be accessible to women with No Recourse to Public Funds to ensure that women are not trapped with abusers due to their immigration status.
Another commitment from the Scottish Parliament came in the form of the Domestic Abuse Protection (Scotland) Act 2021, which granted police and courts power to remove abusers from the home and gave social landlords greater control to transfer tenancies to a victim-survivor, upholding a woman's right to remain in her home. Sadly, 18 months on from the passing of this legislation and despite the best efforts of many of the agencies involved, we are still to see the measures implemented. And yet it is well known that domestic abuse remains the biggest driver of women's and children's homelessness.
The implementation of this Act will make an immediate and significant difference for women and children experiencing domestic abuse – giving them some safety and breathing space. Many women who now calculate that leaving means making themselves and their children homeless will have the protection Parliament and Government have promised. Again, urgent movement on this work should be key in the Scottish Government's response to the cost of living crisis.
Dr Marsha Scott, chief executive of Scottish Women's Aid, said: "Women experiencing domestic abuse face a cost of living crisis every day. As do their children. With winter upon us and costs spiralling, without access to additional funds to support them, women must choose between staying with abusers or experiencing homelessness and destitution. We know that abusers are using women's very real concerns about financial hardship as an additional means to control and isolate them. We are particularly concerned about increased opportunities for financial abuse, as abusers use crises as an excuse to establish or increase control over finances. All of this poses a very real risk to the safety and lives of women and children. Now is the time to act.
"We know the Scottish Government shares our goal of ending men's violence against women, but we are concerned that the needs of women and children experiencing domestic abuse have slipped down the priority list. Many women's experiences of domestic abuse are directly tied to their experiences of poverty and the threat of destitution.
"Children's and women's needs must be a headline in Scotland's response to the cost of living crisis, not a footnote explaining why they are an afterthought. Strong leadership and a demonstration of political will are required— we're calling on the Scottish Government and Parliament to keep the promises they've made to women and children experiencing domestic abuse and take urgent action on practical steps that will help them."