Council and partners agree wide-ranging plan to tackle homelessness in Fife
A Rapid Rehousing Transition Plan to help meet the national ambition to "end homelessness together" has been launched in Fife.
A five-year fund of £50 million was announced by the Scottish Government last year to tackle the issues associated with homelessness.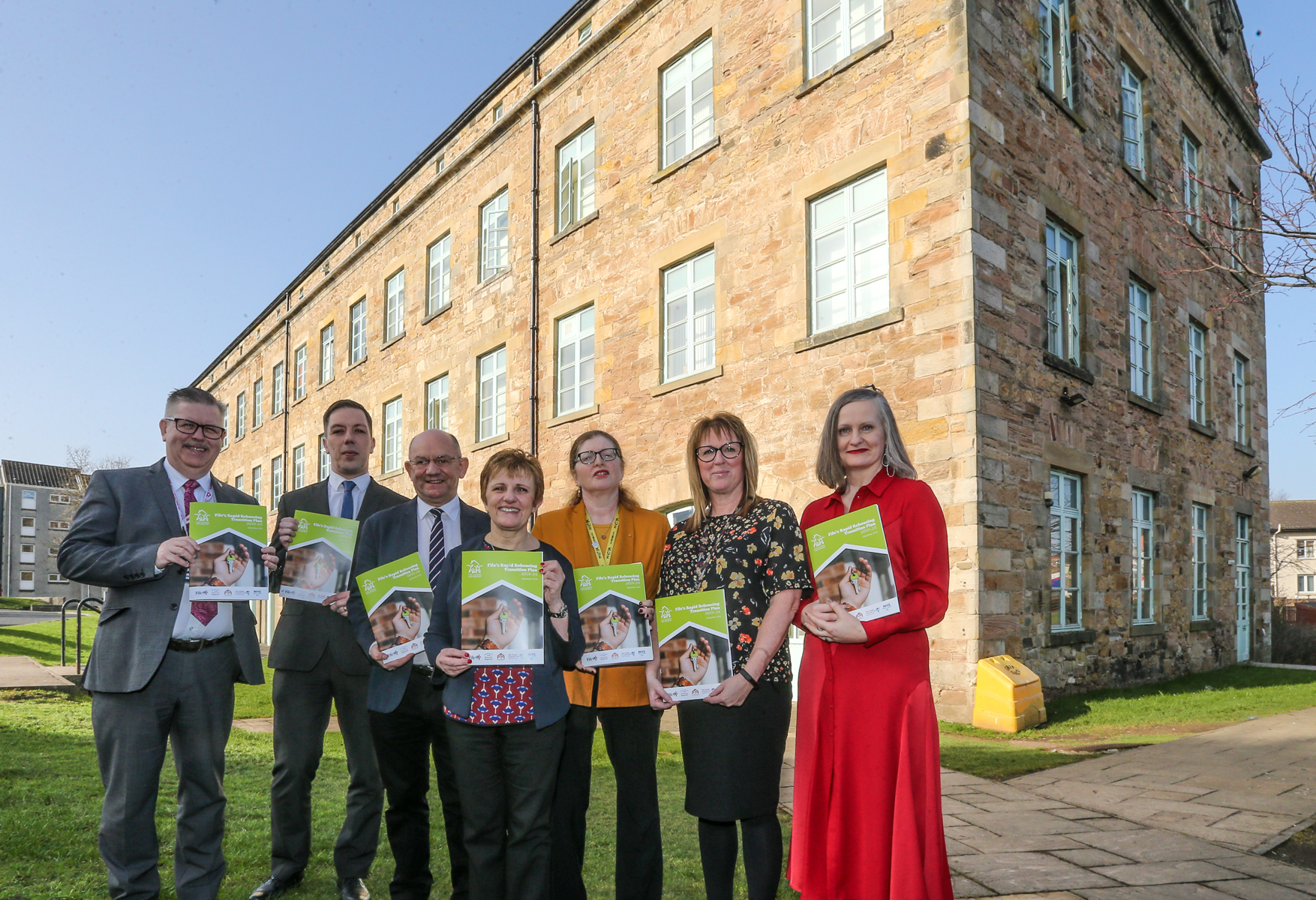 And Fife Council's head of housing services, John Mills, has since been involved in the national Homelessness and Rough Sleeping Action Group which has now come up with recommendations for councils and partners across Scotland in the Scottish Government's and COSLA's high level national action plan.
The Fife Plan recognises that the nature of homelessness is different here than in other local authority areas, and sets out how, working with partners, housing and support options will be transformed for those that are homeless or living in vulnerable housing situations over the next five years.
Convenor of the council's community and housing services committee, Cllr Judy Hamilton, welcomed the plan, and said: "This will help to create a fairer Fife where everyone has the right to a safe, warm home. The issues associated with homelessness are very complex and this partnership plan provides us with a focus on preventing issues as well as solving them."
Fife's plan will focus on early intervention and prevention and also sets out actions in other key areas including re-designing temporary accommodation, improving standards, preventing children going into temporary accommodation and reducing transitions for families where temporary accommodation is unavoidable.
Alison Watson, deputy director of Shelter Scotland, said: "Shelter Scotland has a positive working partnership with Fife Council and we think this plan is a comprehensive and considered exploration of how to drive further improvements on the ground for people experiencing homelessness in Fife.
"By focusing on prevention and rapid rehousing along with wrap-around services and support Fife Council is making the right moves to tackle its specific homelessness issues.
"It is essential that the plan is properly funded and resourced in order to deliver the best outcomes for people in Fife facing the trauma of homelessness.
"The council's commitment to building 1,500 new social homes by 2022 is also a positive step in the right direction to meet the high demand for truly affordable housing."
Robert Aldridge from Fife PSP added: "Preventing and tackling homelessness effectively needs a wide range of organisations playing their part. The voluntary sector represented by the Fife PSP is eager to play a key part in the RRTP to achieve better outcomes for people who find themselves in danger of becoming homeless or who have become homeless."
Cllr Hamilton added: "Partnership working is key to the success of this plan. We are celebrating 100 years of council housing this year and working together, we can create a future where all Fifers can look forward to enjoying quality, affordable homes for the next 100 years."