Council-funded advice services assists 22,000 Highland customers and exceeds £22.5m in financial gains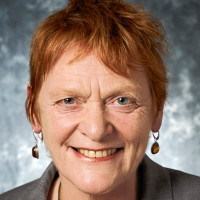 The Highland Council's Welfare Support Team and Citizens Advice assisted more than 22,000 customers during 2018/19 for support with welfare, debt and housing issues, new figures have shown.
A total of 3,372 customers were helped by the Welfare Support Team and 18,777 clients were assisted by Citizens Advice.
Financial gains for customers exceeded £22.5 million, representing a £14.07 return for every £1 allocated in advice and information services by the council.
A total of £11.2m of debt (including £2.4m relating to mortgage/other secured loans) was presented to Citizens Advice which represents a 56% decrease compared to 2016/17 and Citizens Advice supported 2,625 customers (including social rented, private rented and home owners) seeking housing advice, highlighting the demand for consistent accessible support on these issues.
During the financial year 2018/19, 2,625 customers (including social rented, private rented and home owners) in Highland approached Citizens Advice requesting support primarily for housing advice for a variety of reasons including arrears, housing options, repairs, capital works and anti-social behaviour. This emphasises the level of demand in Highland for consistent accessible advice on these matters.
Furthermore, 2018/19 saw a 13% increase in demand for complex advice from customers accessing benefit and money advice services compared to 2017/18. In the past three3 years, customer numbers have risen by 30% overall with Universal Credit and Personal Independent Payments continuing to present significant challenges for customers across Highland.
Cllr Margaret Davidson, leader of the council, said: "The council's funding of advice continues to present value for money and makes a key contribution to the council's commitment to reduce poverty and inequalities for the people of the Highlands. The effectiveness of the services being delivered has positive impacts on customers' overall health and wellbeing. It is also important to recognise the wider social and economic benefits that such services provide for the local economy.
"Advice and Information (A&I) services are proven to be a critical approach in alleviating poverty and are vital to the health and wellbeing of many households across the Highlands, all with varying needs of support. The council's commitment to these services aligns with its legal duty to provide advice and information services for the general population and for specified groups."
During May 2019, End Child Poverty published 2017/18 child poverty rates detailing the percentage of children in poverty after housing costs. Highland has many of the expected causes and consequences of poverty associated with urban and rural settings. End Child Poverty reported that poverty in Highland is less prevalent amongst children living in the Black Isle, Inverness Millburn and Aird & Loch Ness. In contrast, child poverty is most acute in the Cromarty Firth, Wick and Inverness Central. This demonstrates the varying levels of poverty within both urban and rural settings where the geographical distances separating these communities can be only a few miles apart.
Within the context of reducing poverty and inequalities, the council advocates an emphasis on early intervention and prevention work with the aim of preventing people reaching crisis point and as a consequence, requiring more significant support. As crisis-based interventions are the most resource-intensive responses to customers' circumstances, there is an ongoing focus on encouraging customer engagement at an early stage.
The council's Welfare Support team and Citizens Advice have also reported an increased need for their services from customers seeking advice and assistance with a variety of issues including benefit delays and errors and to challenge adverse benefit decisions especially in relation to employment and support allowance.