Council to launch new Edinburgh food distribution network
A food distribution network to support Edinburgh's most vulnerable citizens is set to be rolled out thanks to a new partnership between the City of Edinburgh Council, third sector organisation EVOC and the wider community and voluntary sector.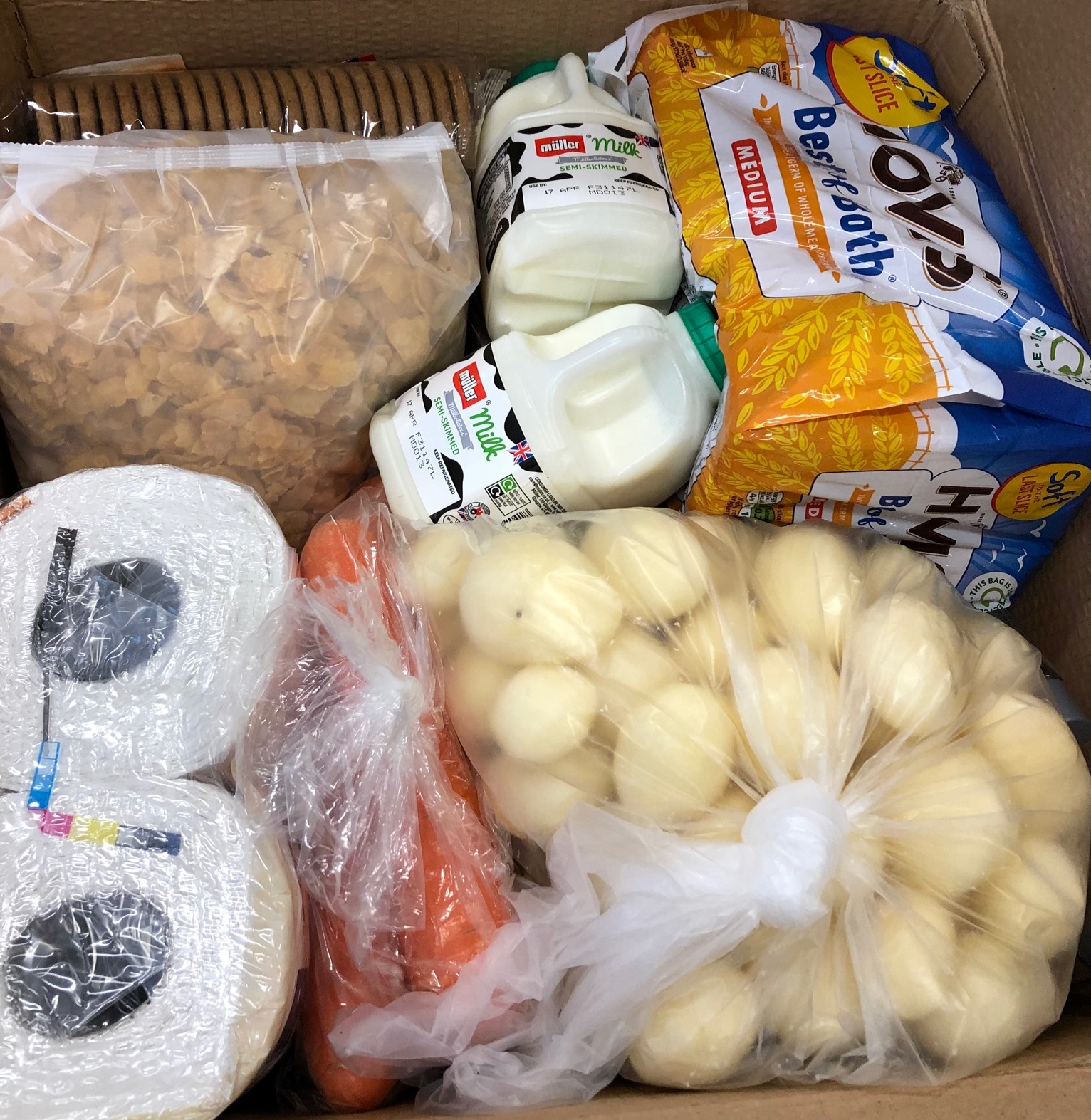 The plans will see over 3,000 emergency food parcels delivered across the first fortnight to people who are having difficulty accessing food as a result of the Coronavirus outbreak.
Further roll-out will take place following this, based on demand.
The partnership, created from Edinburgh's £1.65m share of the Scottish Government Food Fund, will see the council identify those most in need for the food and essential items with EVOC responsible for the distribution.
The network will follow Scottish Government guidelines on eligibility which includes:
Low-income households
Families with children eligible for free school meals
Older people
Those with long-term health conditions
The supplies will be stored at four school hubs acting as depots for the packing and distribution. Demand will be regularly reviewed to make sure the parcels are being targeted to those most in need. Hot meals will also be provided to those in greatest need, who for a variety of reasons, may be unable to prepare their own meals.
This funding is in addition to the ongoing support for the wider third sector through the Scotland-wide £350m charity support fund made available last month.
We'll also be providing support for voluntary organisations who want assistance with applying for funds from the Scottish Government's Wellbeing Fund and an initial £50k will be available from the Council to provide targeted support to smaller-scale community groups in their efforts to help vulnerable residents.
In addition, we've signed a strategic agreement with Volunteer Edinburgh on matching volunteering capacity to citizen and service demand as it emerges. This puts us in a strong position to ensure that there is close collaboration and coordination to meet the needs of vulnerable groups in the city.
Council Leader Adam McVey said: "This food distribution network is going to tackle the very real and emerging demand from those vulnerable people who find themselves without enough food because they're self-isolating.
"We're committed to supporting them through these unprecedented challenges and we'll do everything in our power to help them thanks to this £1.65m boost from the Scottish Government.
"We've already been delivering thousands of food parcels across the city to those in our care and families who are struggling to cope. These supplies are not a short-term fix – we will make sure they continue for as long as they are needed."
Depute Leader Cammy Day added: "Everyone has seen the amazing response from communities coming together to reduce the risk of food poverty and EVOC with the wider community projects are ideally placed to be our partners for this new network.

"In addition to this citywide support system help with access to the Wellbeing Fund and targeted support will benefit community organisations working in local areas. Joining with third sector organisations is so important as they are working in the heart of our communities and are best-placed to provide that essential support to reach those families who need it most.

"This food network will supplement the many other measures we have taken to help families such as Free School Meal payments, our own emergency food parcels and crisis grants."
Ella Simpson, chief executive of EVOC, said: "For the last four weeks the third and community sector have been absolutely outstanding in their response to the needs of their community. This partnership compliments and reinforces that incredible work and brings together the capacity, skills, knowledge, experience and trust within our communities to respond to this international crisis.
"By working together, we will be able to coordinate the delivery of food to vulnerable people across Edinburgh. This support to our colleagues and volunteers who are preparing and delivering the food to people will ensure we can sustain this heroic effort for as long as it is needed.
"If you know someone who is in need please use the national helpline 0800 028 2816 and I can assure you support is there for you. If you are a local community organisation delivering food not already part of this amazing network, please contact EVOC on info@evoc.org.uk."
Read all of our articles relating to COVID-19 here.