Court of Session to hear appeal into Serco lock-change evictions ruling
A legal bid to stop Serco's eviction of asylum seekers in Glasgow will return to the Court of Session today as an appeal into a ruling that the housing provider's lock-change policy was not unlawful gets under way.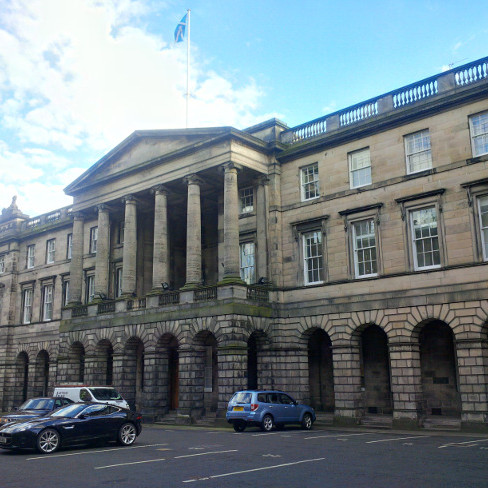 Home Office contractor Serco was forced to temporarily pause its plans to serve lock-change notices to more than 300 asylum seekers in the city after a legal challenge was raised by Govan Law Centre (GLC), which argued that no evictions should take place without the authority of a court order.
At the hearing of Ali v. Serco Limited, Compass SNI Limited and the Secretary of State for the Home Department, which took place on February 7-8 at the Court of Session in Edinburgh, the law centre failed to persuade the courts that Serco was acting unlawfully when the court delivered its ruling on April 12. This ruling was then appealed by GLC.
The appeal comes alongside multiple successful challenges at Glasgow Sheriff Court pending the Ali appeal; with 95 interim interdicts granted to date as well as 11 new cases calling today, 15 on Thursday and 12 so far on Friday.
Chris Afuakwah, spokesman for the Scottish Refugee Council, said: "This case will decide whether lock-change evictions without a court order are lawful or not – although ongoing legal proceedings against them have not prevented Serco from evicting five individuals from their homes in the past few weeks."
He added: "Over sixty people have had their eviction temporarily blocked by Glasgow Sheriff Court, but now lawyers cannot get interdicts heard fast enough before people's eviction notices run out, and hundreds of people are at imminent risk of homelessness."
The Scottish Refugee Council will hold a demonstration from 11am outside the court against the actions of Serco and to raise awareness of ongoing evictions.
Speakers at the demonstration will include Scottish Refugee Council CEO Sabir Zazai, Living Rent's Craig Patterson, Robina Qureshi from Positive Action in Housing and the Scottish Afghan Society's Mohammed Asif.