COVID-19 'a catalyst' for greater use of technology in supported housing
The large majority (85%) of housing associations and sheltered housing providers believe their organisations' perceptions on using technology to support resident's wellbeing has changed for the better during COVID-19.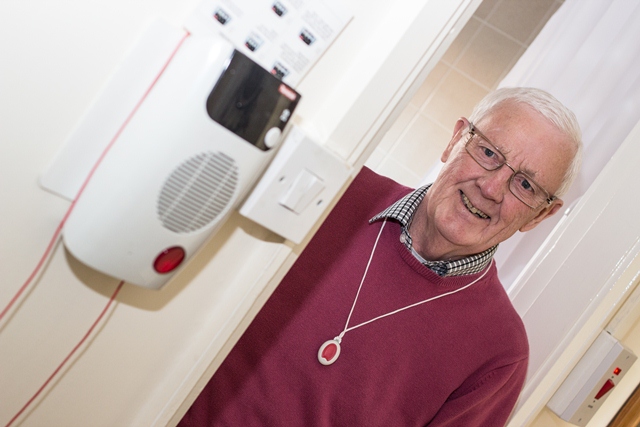 Research undertaken by the Housing Learning and Improvement Network (HLIN) found that 74% of housing providers claiming that their requirements for wellbeing technology have changed as a result of the pandemic.
The results of a survey of 120 senior executives from providers of supported, sheltered and retirement housing which are being published in a series of reports from digital, technology-enabled care service (TECS) provider Appello, found that 90% of those surveyed planned to utilise technology further to support residents who may have to self-isolate or shield as a result of the pandemic.
Around 97% of respondents believing their usage of technology to communicate with residents will increase following COVID-19. The benefits of video communication have been evident in home and work life during the pandemic and housing providers are specifically looking to embrace these capabilities with their customers - eight out of ten housing providers feel video communication between staff and residents is becoming increasingly important.
"Technology and innovation can have a significant benefit on the lives of vulnerable residents, and it is evident that during COVID-19 there has been disparity between those with, and those without, access to modern technology," said Tim Barclay, CEO at Appello.
"From video bingo to music being played over the emergency call system, we have seen customers really embracing technology when it has been well designed, is easy to use and is focussed on their needs. A great example of how tech solutions have helped support end-customers through self-isolation is the 192% increase in the use of video calling we have seen on our Smart Living Solutions.
"Communication is incredibly important for wellbeing, and we have been pleased that we have enabled residents to maintain their social networks and keep in contact with staff working remotely."
The survey also spelt out clearly that prioritisation will be critical for housing providers in their drive for greater technology usage. Top of the agenda will be enabling staff to work from home, whilst maintaining visibility of property and customers (89%) and Supporting residents to maintain their social networks (89%).
"2020 has put to bed any debate about the greater use of digital technology in supported housing. Where access to technology has been available, we have seen stories of embracement and empowerment that have helped older adults and people with support needs sustain their care and support services and remain connected with the outside world in challenging times," added Jeremy Porteus, chief executive at HLIN. "Housing providers are realising it is time to invest in technology for the benefits of their customers, staff and organisation."