Cox & Co expands with estate agency division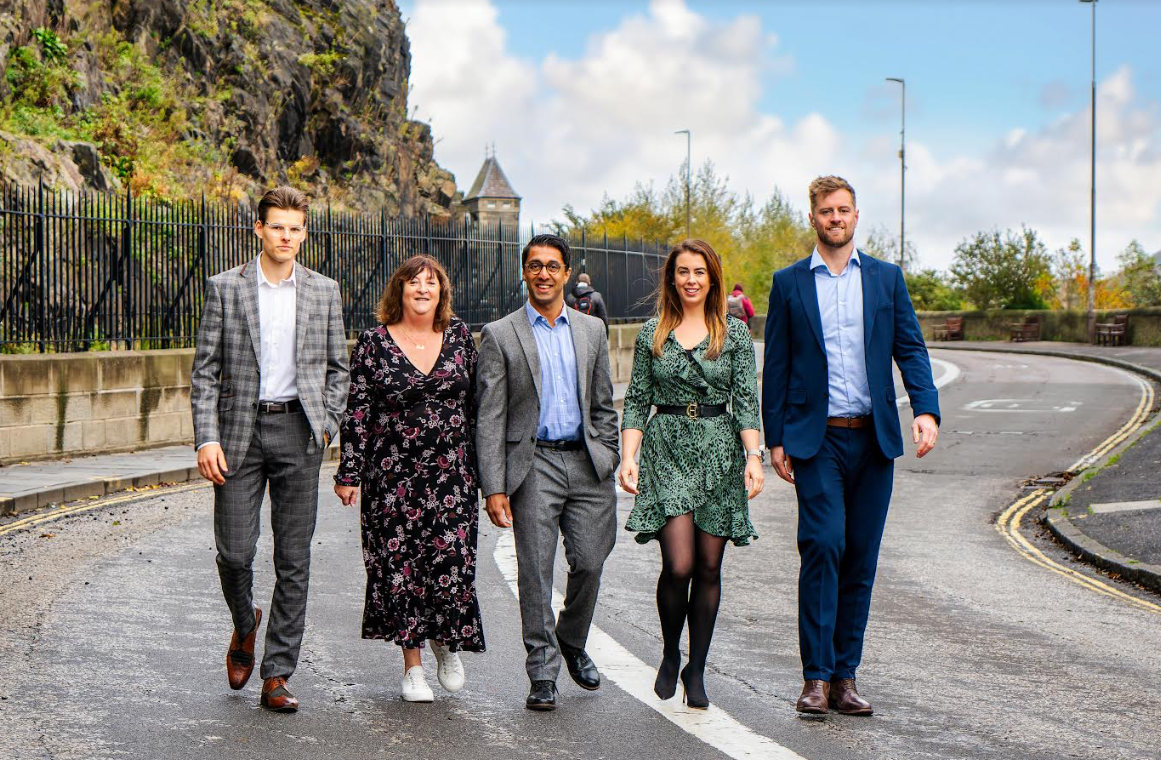 Property investment house Cox & Co has expanded its operation to include an estate agency division.
The new arm of the Edinburgh-based business has five brokers covering the city and surrounding areas, with staffing set to quadruple in the next 24 months as the firm extends across the country.
The new team comprises property professionals Moni Tagore, Jenny Purves, Andrew Cramond, Mantas Lozys and the recently-appointed director of sales, Judy Shields.
As well as the capital, they cover West Lothian, Midlothian, East Lothian, Glasgow and the Borders. The East Neuk of Fife, Dundee and Aberdeen are also all on the radar as part of an ambitious growth plan being rolled out by owner John Cox.
The new sales set-up complements the existing investment, lettings and mortgage departments run from the firm's headquarters on Castle Terrace in the city.
"To now be able to offer a bespoke estate agency proposition in Edinburgh & the Lothians and beyond is a hugely exciting development for the business and it is only the start as there are plans for extensive growth over the next two years to cover the majority of Scotland," said Mr Cox.
"The aim is to keep growing across the central belt over the next 12 months, by which time we will have doubled our team of property brokers to 10. Ultimately, I'm looking at creating 20 jobs over the next two years as we extend our reach."
The move comes just after two years after Mr Cox became majority shareholder of the business, which was originally set up in 2014 through the amalgamation of two family companies - his father's mortgage brokerage and his own jointly-owned letting agency.
The firm has since gone from strength to strength and now has over 300 properties under management with the majority of landlords holding portfolios.
Specialists in private acquisitions and property investment, the expansion was the obvious next step for Cox & Co which is offering an American realtor-style 'one-stop shop' service.
"It has been a very natural evolution into the estate agency field but I want to do things differently and offer a more holistic service to prospective buyers and sellers," added Mr Cox.
"We offer a property service unlike any other sales team in the country. By specialising in selling, sourcing, buying and trading in property for our clients, our brokers offer a service that is similar to the 'USA realtor' or 'Dubai property agent' models – a direct point of contact for our clients, tailored to their requirements; someone who can walk them through every step of the process with ease and professionalism.
"There needs to be assistance for buyers and not just for sellers. The cloak-and-dagger approach to closing dates and trying to get a price above the home report is so dated and that's why I believe this model will be of huge benefit as the market continues to evolve.
"Collaboration is key and I want to get to the point where all of us in the sector are working together as we continue to adapt to a more volatile industry.
"At Cox & Co we know property and I want to offer a true turn-key service for people wanting to buy, sell, rent or invest in property in Scotland. We buy and sell, off market as well as on the open market, and our new service offering is well suited to the Edinburgh property market.
"We have a list of buyers across the globe we are helping to source property for and we are now listing properties on the open market for local, national and international clients.
"We also specialise in assisting with the transition from short-term to long-term lets so are ideally placed for what I believe will be a mass exodus in the short-term let market, which is already starting to have a devastating impact on the sector."