PRS energy efficiency regulations delayed by Scottish Government
The Scottish Government has taken the decision not to introduce upcoming regulations to improve the energy efficiency of private rented housing given the current focus on coronavirus.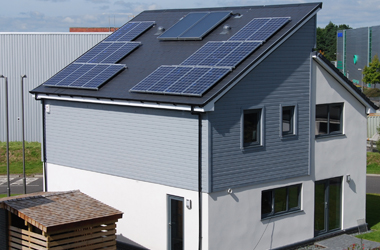 The Energy Efficiency (Domestic Private Rented Property) (Scotland) Regulations 2020, which had been due to come into force on 1 April 2020, would have prohibited the letting of properties with new tenancies that fall below the minimum energy efficiency standards from 1 October 2020.
In a letter to the convenor of the Scottish Parliament's local government and communities committee where he announced this delay, housing minister Kevin Stewart advised that the Scottish Government would "push forward with the vital work of improving energy efficiency in private rented housing as soon as the current COVID-19 situation comes to an end".
Mr Stewart wrote: "The regulations place new duties and responsibilities on local authorities. Between 1 April and 1 October 2020, local authorities would be required to develop a system for registering exemptions and to be ready to support landlords and enforce compliance. If introduced at this time, these duties would place a burden on them which would be detrimental to their necessary focus on frontline emergency responses to the COVID-19 crisis, and their delivery of vital services and support to vulnerable people.
"In addition, the regulations may require many private housing landlords to undertake energy efficiency works to their properties over the coming months, in anticipation of tenancy changes from 1 October 2020. This risks encouraging landlords to try and get work done in tenants' homes when medical and government advice continues to mandate social distancing measures. Contractors and installers will also not be able to undertake non-emergency work within people's homes for the foreseeable future.
"For these reasons, I firmly believe it would be unwise to bring the regulations into force from 1 April as planned."
Scottish Land & Estates had written an open letter to Kevin Stewart, expressing concerns about the impact the COVID-19 pandemic would have on landlords abilities to prepare for these major changes.
SLE chief executive Sarah-Jane Laing said: "We find ourselves in exceptional circumstances, and we welcome the Scottish Government's decision to delay the introduction of these energy efficiency regulations, which was the right decision given the circumstances.
"Our members are working tirelessly to ensure the safety and wellbeing of their families, their staff and the communities where they live, and in these circumstances, introducing the new energy efficiency measures is just not possible.
"It is imperative that we follow government advice to ensure the safety of ourselves and others. The new energy efficiency regulations would have required landlords to carry out building works in tenants homes at a time when we are being advised to social distance from others. We firmly believe neither tenants nor tradespeople should be placed in a position where they are concerned about infection.
"The Scottish Government has also asked non-essential construction to stop and this therefore prevents landlords from carrying out the necessary energy efficiency improvement work."
Read all of our articles relating to COVID-19 here.