'Creative Ageing' initiative a big success at Linstone
A volunteering initiative to engage older people in craft-based activities has been hailed a big success.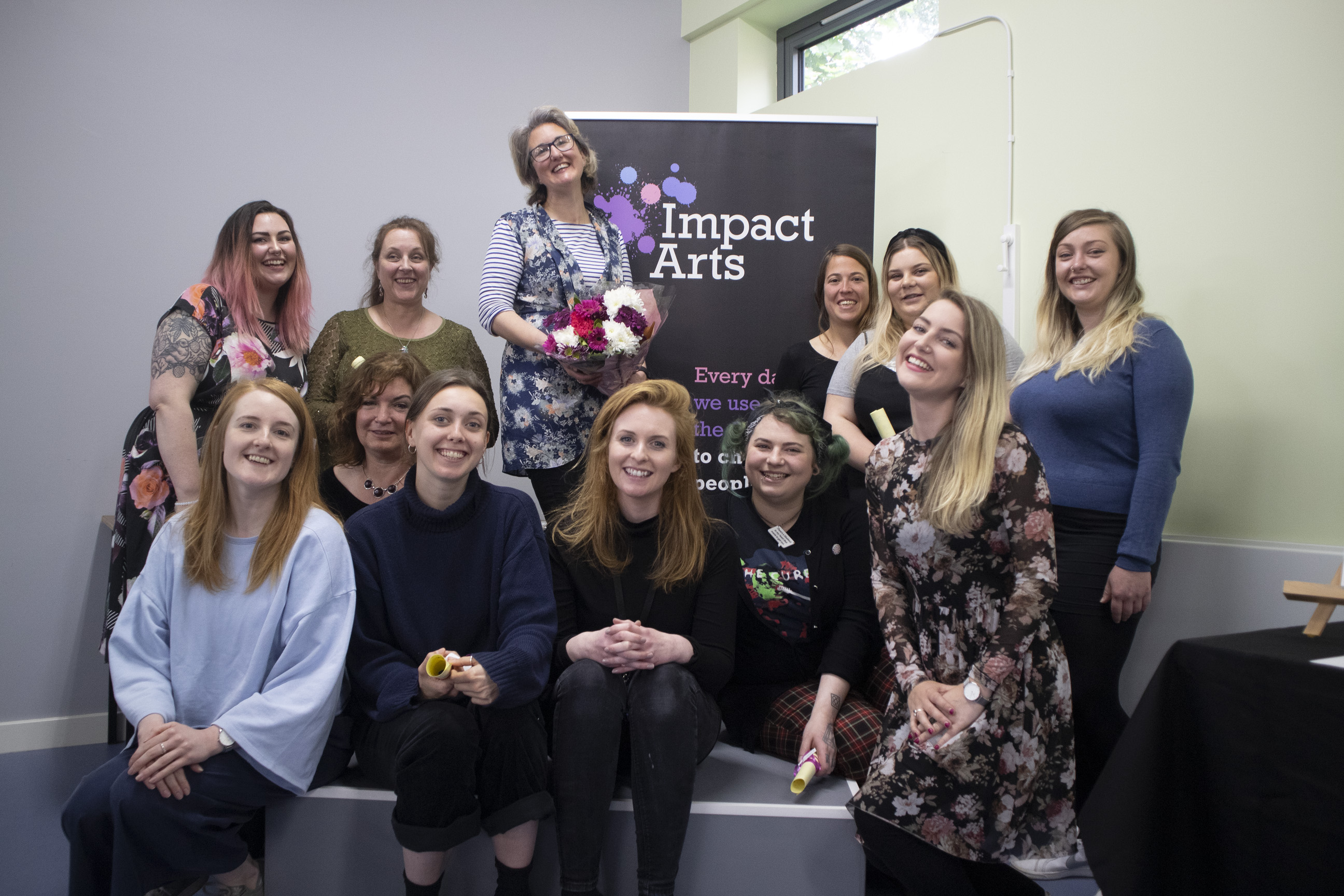 The 'Creative Ageing Volunteer Development Programme' run by arts organisation Impact Arts in partnership with Linstone Housing aims to promote creativity among older tenants of the housing association and the local community.
It has been running for one day a week over the past year at Craft Cafes in Linwood and Johnstone - where Linstone has sheltered housing complexes.
Crucially, it has seen volunteers bring a variety of skills to help older people be more creative.
And a key objective has been to combat isolation and loneliness among the older generation and to stimulate their creative talent in making things.
Now those volunteers have been thanked at a special celebration and exhibition to mark their contribution.
The initiative has also been running successfully in Paisley and in Barrhead, East Renfrewshire in partnership with Barrhead Housing Association.
In Linstone's case, it is an extension of the Craft Café concept which it has been supporting for many years.
Bringing a volunteer perspective to the Cafes has brought a refreshing new set of skills and inter-generational collaboration.
Volunteers with a range of skills were recruited by Impact Arts including writers and artists bringing together these individuals who were keen to help.
Activities have included creative writing, printmaking, pottery, singing and even soap making. The programme was funded by the Scottish Government's 'Aspiring Communities Fund'.
Linstone Housing said it was yet another example of its ongoing drive to deliver activities for its tenants as it continues to support its communities.
Linstone chief executive Adele Fraser said: "The programme has been an outstanding success. It has helped develop – and in some cases – rediscover the creative talents of our older tenants. We are grateful to Impact Arts and the volunteers for making it happen."
The celebration event and exhibition for the programme was held during Volunteers' Week 2019 at St Conval's Church Hall in Linwood where participants were able to thank volunteers for giving their time and talent.
Daniella Rossi of Impact Arts said: "We were thrilled to have so many people join us at our Volunteers Week exhibition of work.
"It was a great opportunity to celebrate volunteering in general and reflect on the amazing effort of our Creative Ageing Volunteers.
"It has been a wonderful shared experience and I would like to sincerely thank everyone who has volunteered on our programme over the past 12 months."