Crowdfunder launched to block new roads at South Queensferry development
Residents of South Queensferry have launched a crowdfunder to block Ambassador Living's plans to new roads over their land for access to a new housing estate beside the Forth Road Bridge.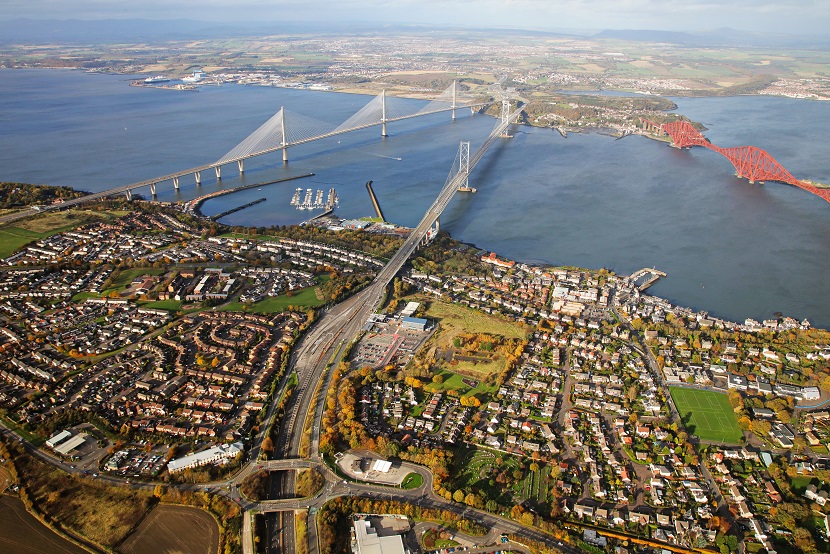 The move follows Transport Scotland refusing use of the main access road to the Ferrymuir Gait site.
The developer has won planning approval from the City of Edinburgh Council to build 124 new homes on the site of the former Forth Bridges Motel, but locals claimed it has no permitted road access.
The development comprises 92 homes - including a mix of three, four and five-bedroom houses and one and two-bedroom apartments. Ambassador Living will also deliver 32 affordable homes as part of its planning commitments agreed with the council. The first phase of the homes were released to the market last month.
The Forthview development, located just east of the Forth Road Bridge offices and the Forth bridges' contact and education centre, has been derelict for years since the hotel's demolition.
Residents claimed that Ambassador Living had already sold some of the unbuilt houses but they could only be accessed by constructing roads over private land.
They feared traffic would be funnelled onto the new estate over these new roads via Viewforth Place, which they said was frequently obstructed by parked cars and was an arterial cycle route and main walking route for school children.
A crowdfunding appeal has been launched to mount a legal challenge to the plans, which has raised £3,300 so far, The Scotsman reports.
One resident, Mark Fletcher, said: "I am appalled that Ambassador Living is selling houses with the promise of three points of access, despite not having secured the legal rights to use any of them. I am deeply concerned that if Transport Scotland do not allow access through Ferrymuir Gait, the extra traffic diverted along narrow, residential roads will be extremely dangerous, particularly for vulnerable groups such as children walking to school, the elderly and cyclists.
"If the city council wants to promote green commuting, it must protect the routes that already exists. It is ridiculous the council planning process allows a housing development to be built with no access roads."
The council said Ambassador Living had a right of access across Ferrymuir Gait and any dispute over this was a legal matter between Ambassador Homes and Transport Scotland.
A council spokesperson added: "Planning permission was granted for this development in September which included vehicular access from Ferrymuir Gait, Hugh Russell Place and Henry Ross Place."
The latter two streets, which adjoin the site, are currently accessed via Viewforth Place.
However, Transport Scotland said Ferrymuir Gait, which it owns, was already used by road maintenance and Traffic Scotland staff, including large vehicles, along with contact and education centre visitors, school children and cyclists.
Transport Scotland said: "We would not consider it appropriate to access further residential development on this road." It said it would also not support the road being taken over by the council.
Transport Scotland added that collapsible bollards had been installed at the end of the road to enable emergency access to the development.
It agreed to their temporary removal for preliminary work, after which they were replaced.
A spokesperson for Ambassador Living said: "We can confirm that, in addition to our build access route, we have all necessary rights of access to our Forthview development in South Queensferry, supported by all required legal paperwork.
"Work began on site in November following planning approval from Edinburgh City Council and is now well under way. We have an ongoing dialogue with both local residents and the community council as well as other key partners as the site progresses."