Cunninghame completes new build project in Kilmarnock
Cunninghame Housing Association has completed work on its new build housing development at Treeswoodhead, Kilmarnock.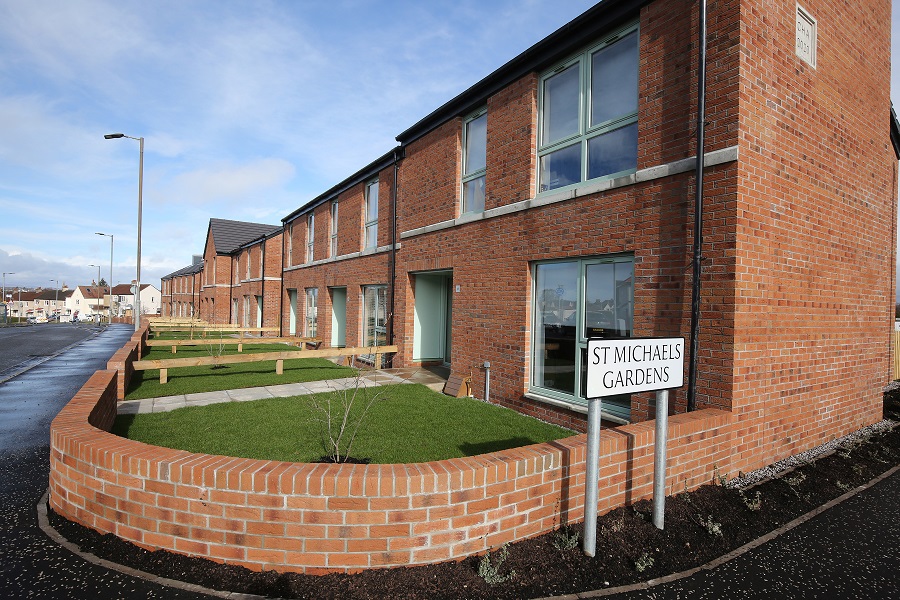 A total of 22 new houses built by Ashleigh Building (Scotland) Ltd for rent have been provided to meet a range of housing needs.
The new homes, known as St Michael's Gardens, have been built on the site of the former St Michael's Church which was demolished in 2017 to accommodate the new development.
With total development costs of £3.5 million, the project has been delivered in partnership with the Scottish Government and East Ayrshire Council, with the Scottish Government contributing a total of £1.926m in Housing Association Grant towards the project.
Frank Sweeney, CEO, said: "This is a quality product delivered by a quality team and loved by our new tenants."