Cyrenians unveils pledge to deliver one million meals in 2019
Edinburgh-based homelessness charity Cyrenians has set an ambitious target to redistribute more than one million meals through its FareShare depot this year to those most in need.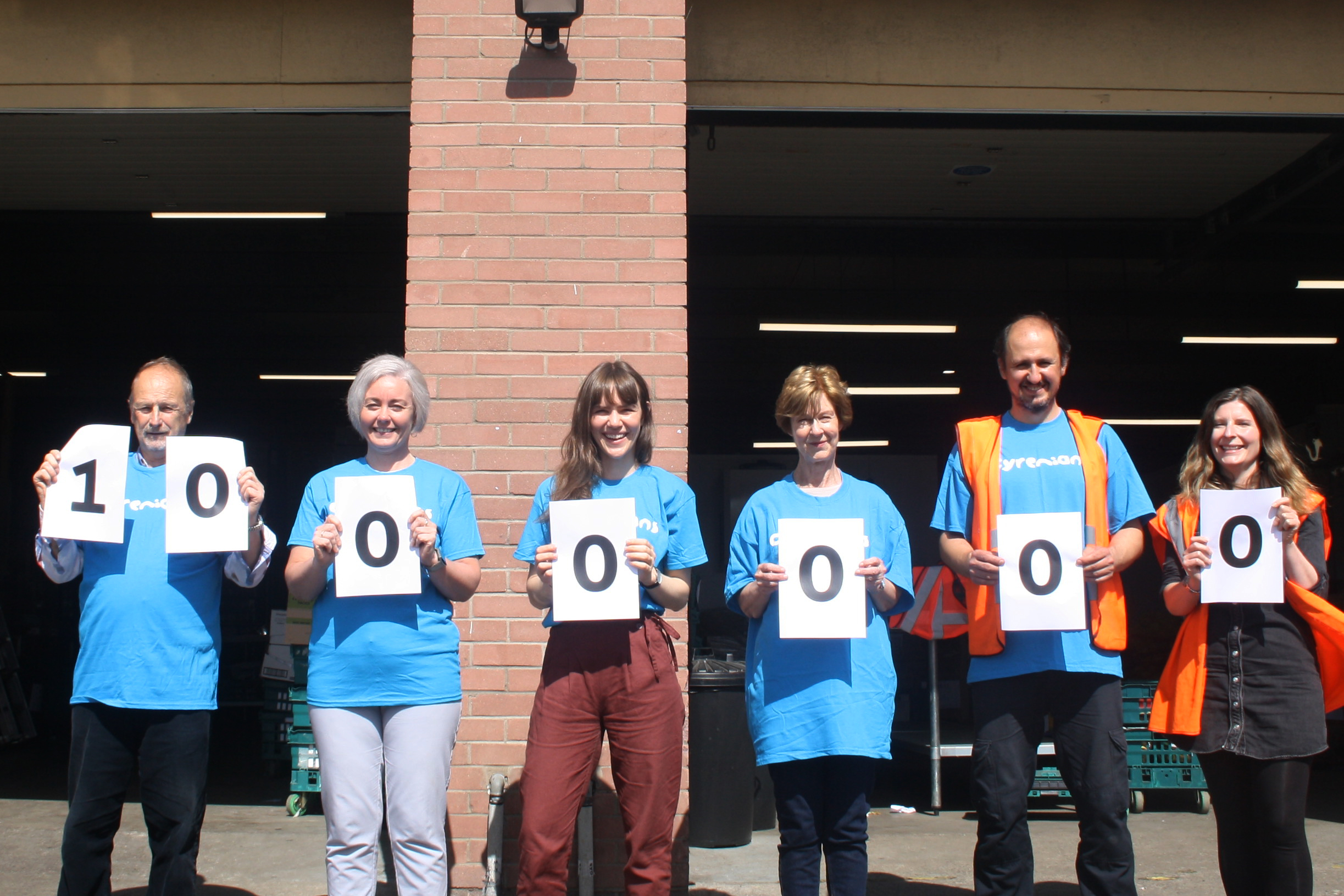 Delivering sustainable solutions for the causes and consequences of homelessness, food poverty is a key element of a number of the charity's services. As well as operating the FareShare depot for central and south-east Scotland, Cyrenians runs cooking courses at its Flavour and Haver Cook School, community pantries and free community cook clubs across Midlothian and Fife.
Food wastage is a huge social and environmental problem – according to Scottish Government figures, in 2013 more than one million tonnes of food and drink was wasted in Scotland alone. Meanwhile, recent figures show that almost one in 10 people are food insecure, struggling to feed themselves and maintain a healthy diet. The negative impact that juggling the cost of food and housing has on a person's health and wellbeing cannot be understated: poverty such as this impacts on all areas of life and increases the likelihood of homelessness.
Last year, the Cyrenians FareShare depot redistributed 410 tonnes of surplus food – almost one million meals worth of food. This year, the charity is seeking to break that target.
Cyrenians FareShare depot manager Lynne Collie said: "Food poverty is a real concern throughout Scotland. The fact that we waste so much food as a country, while so many go without, should be a wake-up call to each and every one us. Lack of dignified access to food has an enormously detrimental impact on health and wellbeing – which is why, this year, we hope to surpass last year's figures and deliver over one million meals, to ensure even more people have access to good quality food.
"The food that we receive at our depot is produce that could not be sold by retailers, often due to packaging errors, or a rebrand. Instead of being sent to landfill, this food is then redistributed by dedicated staff and volunteers to over 100 community food members, ranging from community groups to school holiday clubs, such as a free breakfast club in Livingston."
John D Fyfe, chairman of the Lanthorn Education Association, said: "For many local children, their free school meal can be the only thing they eat during the day – this is obviously a huge problem during the summer months. The produce from FareShare has enabled us to set up a free breakfast club during the summer to tackle this head-on and ensure children have access to quality food year round."
To find out more about Cyrenians Fareshare and support its work tackling food poverty, visit here.