Demolition of Airdrie high-rises begins
The demolition of three high-rise blocks of flats in Airdrie is now under way, marking a major step forward in North Lanarkshire Council's regenerations plans.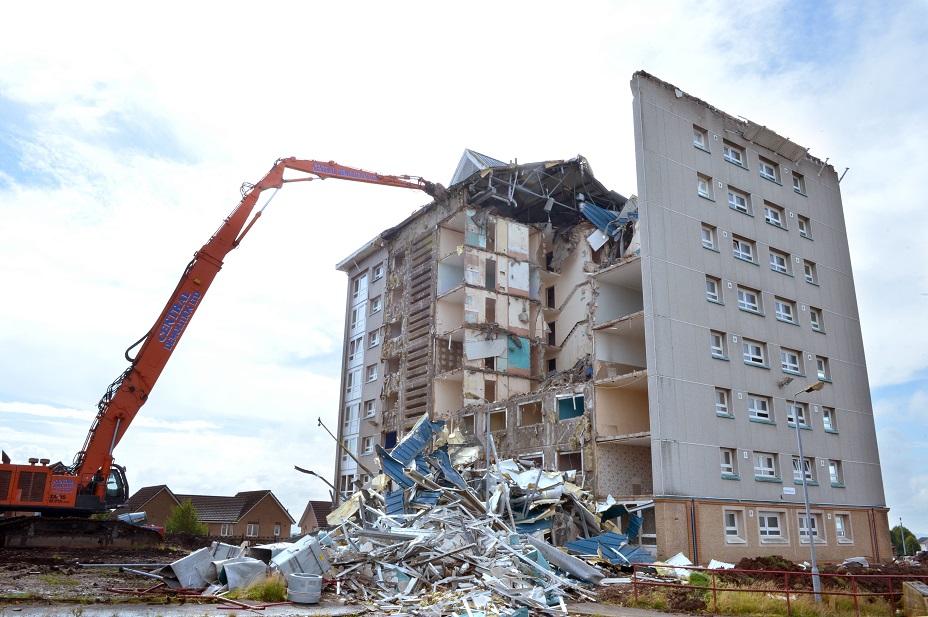 Heavy machinery from Central Demolition began the destruction of the eight-storey towers at Holehills this week with roofs and side walls being torn down, following a delay due to the COVID pandemic.
The Cheviot, Merrick and Pentland court blocks previously held 138 properties and will be replaced with 55 new homes on the current footprint of the blocks, with plans for 158 homes on the overall site complex over the next few years.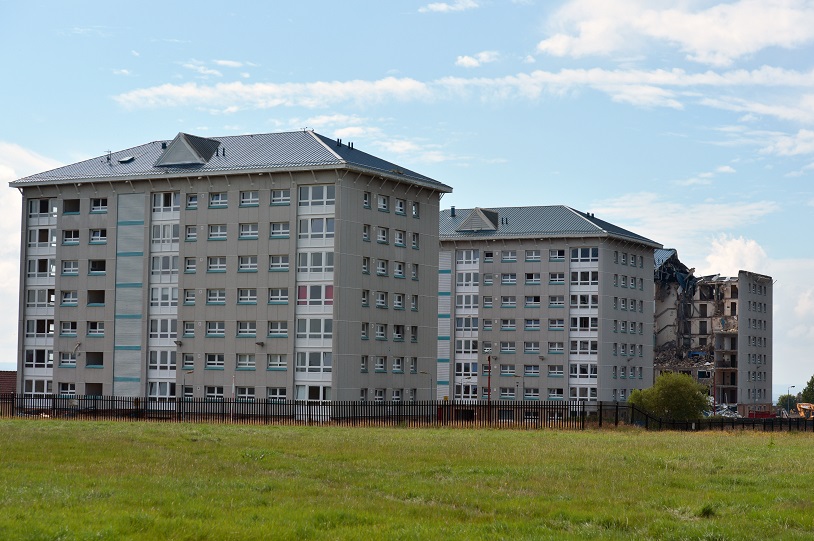 In 2017, the council announced a major change in housing policy in consultation with local people, with plans agreed to demolish a number of tower blocks and replace them with modern homes fit for the future. This forms part of the council's Plan for North Lanarkshire which includes providing 5,000 new council homes for rent by 2035.
Pat O'Rourke, acting convener of housing and regeneration, explained: "It is good to see this project moving forward after the demolition plans were put on hold in March. All necessary safety measures have been put in place so we can continue with our regeneration plans for this site.
"The demolition of these towers is a significant step forward in our ambition to improve local housing. It will be fantastic to see the new homes available for rent in the years to come and providing quality housing for people in Airdrie."