DGHP works with police and fire services to create peaceful communities
Dumfries and Galloway Housing Partnership (DGHP) staff are working with partners to create calm and peaceful communities in Lochside and Lincluden.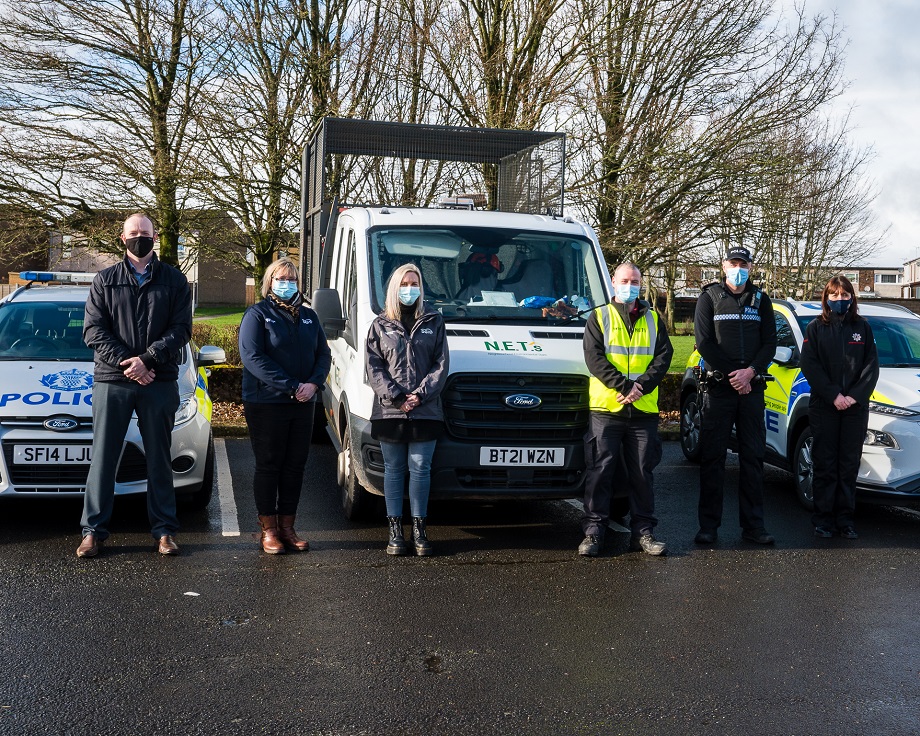 Staff from DGHP have joined forces with Police Scotland's local Community Police Team and Scottish Fire & Rescue to tackle anti-social behaviour and promote community safety across two areas of Dumfries.
DGHP, part of Wheatley Group, has been leading the crackdown in Lochside and Lincluden to reduce and prevent drug dealing and substance misuse, youth-related crime, and complaints of noisy neighbours.
DGHP housing officers and Neighbourhood Environmental Teams, supported by Wheatley's Stronger Voices team and Wheatley 360's Community Improvement Partnership, have been working side by side with the police and fire service since September last year to tackle local priorities.
Early feedback from the partnership initiative shows an overall drop in the levels of anti-social behaviour. This includes the successful removal of unauthorised bonfires in the two communities in November last year.
Alan Glasgow, managing director of DGHP, said: "We take reports of anti-social behaviour very seriously and we want all of our tenants to feel safe at home and in their communities.
"This is a great opportunity for us to work closely with our partners in the police and fire services to make a real and lasting difference to the lives of our tenants and in our communities.
"Tenants told us they experienced the most peaceful bonfire night in years last year as a result of the work we are doing. Our housing officers have also seen a reduction in noise complaints as a direct result of the work of this partnership and a new Noise App to record the issues."
Chief inspector Scott Young, from Police Scotland, said: "The collaborative approach between Police Scotland and Wheatley Group has combined both local and national resources working in partnership to improve the safety and wellbeing of communities here in Dumfries.
"The engagement with the local community has been fantastic, the feedback extremely positive and it has assisted us to both prevent and detect crime and work in partnership with the communities to reduce the impact of anti-social behaviour.
"I look forward to developing the partnership more widely in the future as we work towards our shared vision and strive for continual improvement for the lives of community members here in Dumfries and beyond and ultimately work towards ensuring our communities are a positive environment and as safe and peaceful as possible."
The next stage of the initiative will focus on sustaining the improvements already achieved and working with customers and partners to prevent anti-social behaviour.