Downsizers opting for accessible urban living, survey finds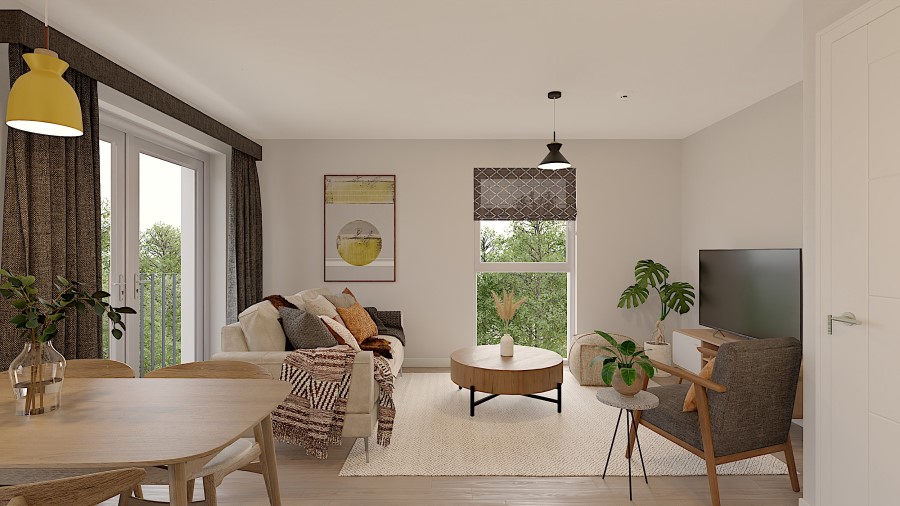 New research has found approximately a quarter of all luxury new build homes in UK towns and cities are being bought by over 60s.
Findings from leading property agents, Savills, has revealed downsizers are increasingly viewing accessibility as the most important factor when relocating from their family home – dispelling the notion retirees set their minds on a country retreat.
Independent property developer Dundas has experienced an increase in the trend, with interest from over 60s up 35% since the start of the year.
According to the Livingston-based firm, 20% of all enquiries have been driven by potential buyers looking to downsize – with The Wireworks development in Musselburgh generating the most interest.
Head of sales and marketing at Dundas, Craig Fairfoull, said: "Over the first quarter of 2023, we have noticed a stark increase in downsizers looking to purchase homes that fit their needs for accessibility, with proximity to shops and bars, theatres and galleries a catalyst in making the switch from their larger family homes.
"Musselburgh lends itself perfectly to this trend, with excellent transport links to Edinburgh's city centre and a plethora of convenient amenities and facilities in the town. As a result, we have experienced an increase in enquiries for our development, The Wireworks.
"Our development is in the ideal location for those wanting to downsize, with specially designed, high-quality one-, two- and three-bedroom apartments that create a home with low maintenance, helping buyers to enjoy life without the hassle of upkeeping a larger home."
Savills' research also found energy usage to be a key concern for downsizers with new builds in Scotland saving on average more than a quarter on energy costs compared to second-hand properties.