Dr Jamie Stewart: When are smart meters not smart enough?
Dr Jamie Stewart, energy policy manager at Citizens Advice Scotland, discusses why the mass installation of smart meters in homes should be stalled.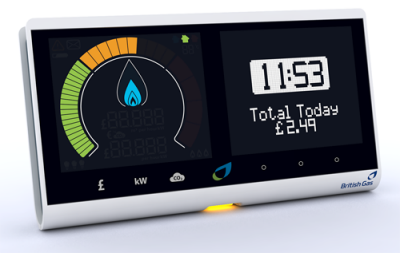 Last month the UK Government pushed back their target for households to be offered a smart meter from 2020 to 2024. Some people instinctively criticised them for this. After all, a delay is bad news, right? Well in fact, at Citizens Advice Scotland we've been calling for such a delay for years. Not because we think smart meters are a bad idea. Far from it – they are good for house-holders and good for the environment. But there are reasons why a delay in the rollout now is sensible.
Up to now, the vast majority of smart meters that have been installed across Scotland are first-generation meters. While these still work well for some, a large majority of them will turn 'dumb' if you want to switch to another supplier to find a cheaper deal. This essentially means that you will have to go back to submitting meter readings to your energy supplier to let them know your usage and calculate your bills – which defeats the whole point of having a smart meter at all.
While the industry is working on an automated update to turn these meters smart again, what we really need is for the new second generation of 'truly smart' meters to be installed instead. And that's where the delay comes in. We think that by extending the deadline the industry can make sure that the smart meter roll-out achieves its objectives. Put simply, let's get the right technology installed, even if it takes a bit longer.
Although the public's perception of smart meters has been mixed so far, we strongly support them. While the marketing tends to focus on helping people control their energy usage and thus save money, there are other benefits too. Through the CAB network in Scotland, we see first-hand the huge anxiety and stress that an unexpected bill can cause to a family who is just about managing.
Although these bills can come for a number of reasons, it's often because their energy use has not matched what they have been paying. If this gap builds up over time it can result in a large unexpected bill or a big increase in direct debit payment. Smart meters can combat this by letting your energy supplier know more accurately how much energy you are really using. For those who pre-pay, smart meters provide the ability to top up online or via a mobile app. These can only be positives for consumers.
Smart meters are also an important component in helping us meet our climate targets. By understanding more about how and when households and businesses use their energy, the electricity network can be operated in a way that is more efficient, more flexible and, importantly, lower carbon.
While these long term goals are hard to argue with, getting the support of bill-payers for smart meters is the first key step. That's why we think it's so important to get the installation right and not rush the process because of unrealistic, artificial deadlines.
But while the extension to 2024 may take the pressure off energy suppliers, this should not be seen as letting them off the hook. The goal of a smart energy network is just as important as it ever was, and this is especially true when it comes to installing second-generation meters here in Scotland. This should be a priority for suppliers to make sure that those in parts of Scotland who pay the most for their energy are not at the back of the queue.
This article was originally published in The Herald.