Draft Budget fails to deliver financial certainty for housing post-2021
An increased allocation of funding for affordable homes and energy efficiency from yesterday's draft Scottish budget has been welcomed by the sector, though "serious concerns" remain about the lack of financial certainty beyond March 2021.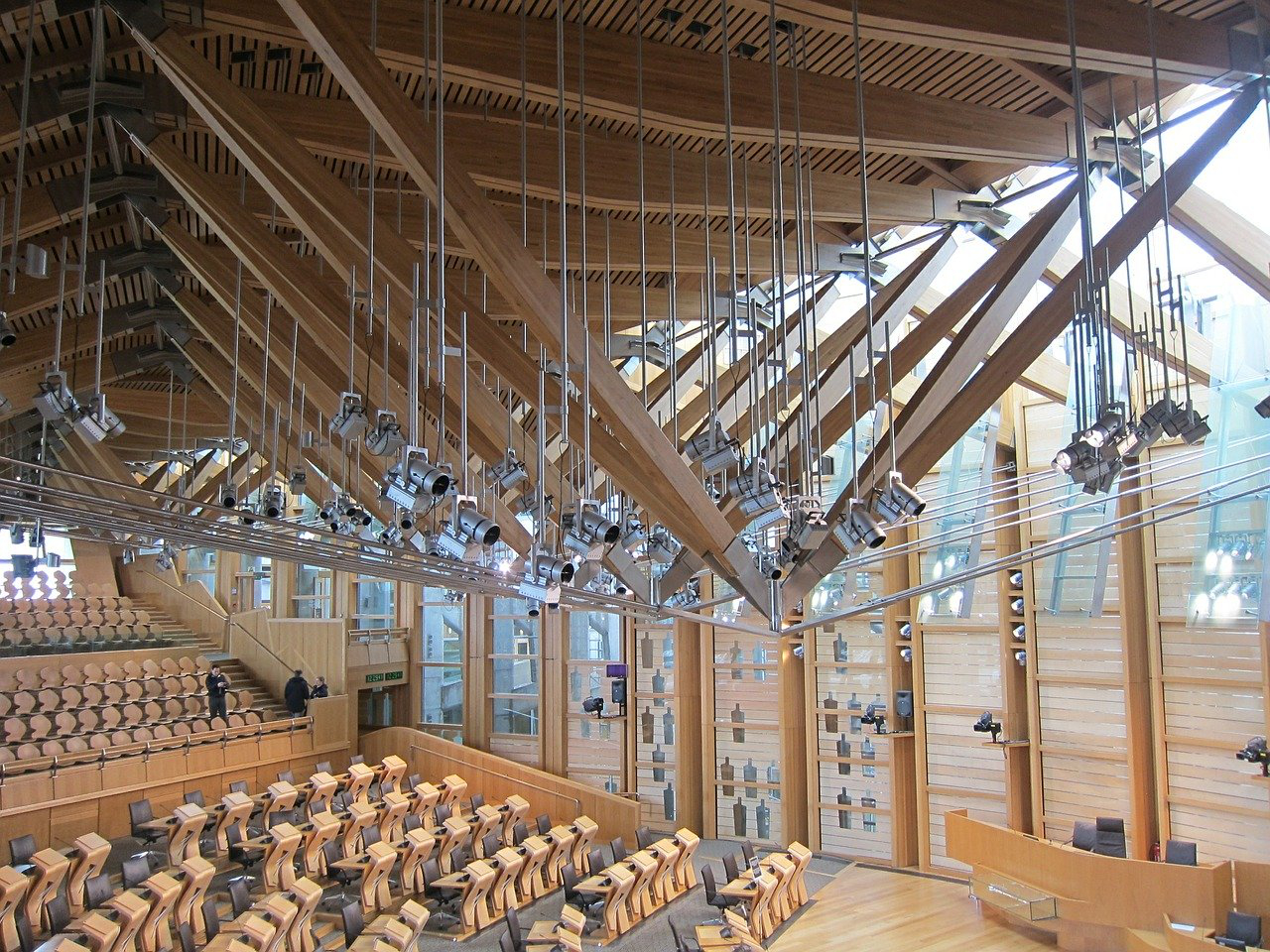 Setting out the Scottish Budget 2020-21 ahead of the UK Government announcement expected in March, public finance minister Kate Forbes unveiled an allocation of £843 million for the Affordable Housing Supply Programme, up from £827m, and an increase in the budget for energy efficiency to £137m from a previous total of £119m.
The energy efficiency measures include the provision of insulation, new heating systems and advice and information for renters and homeowners.
With investing in public services and ending Scotland's contribution to climate change are at the heart of the tax and spending plans, Ms Forbes also announced a package of funding to accelerate Scotland's transition to a net-zero economy, including £1.8 billion of investment in low carbon infrastructure which will help reduce emissions.
She also announced a record investment of £15bn in health and care services and a new £120m Heat Transition Deal and a total investment of £151m in energy efficiency.
CIH Scotland raised concerns that the increased funding will not be enough to meet the demand for affordable homes or to effectively tackle the climate emergency.
Callum Chomczuk, national director of CIH Scotland, said: "We are pleased that the Scottish Government has delivered the last instalment of funds to complete the 50,000 affordable homes target. Increasing the supply of affordable housing is the best way to tackle poverty and inequalities, reduce homelessness and improve health and wellbeing. Investing in new affordable homes and housing services saves money for our NHS and criminal justice service. It also creates skilled jobs and boosts the economy.
"However, we still have serious concerns about the lack of financial certainty for the housing sector beyond March 2021. If the Scottish Government does not commit to continuing the Affordable Housing Supply Programme, local authorities and housing associations simply cannot build the homes we know we need and we risk losing the progress we've made to date.
"The Scottish Government also announced a slight increase in funding for energy efficiency measures but in the face of a climate emergency, a slight increase is not enough. The Scottish Government set ambitious statutory targets to tackle fuel poverty by 2040 and reach net-zero carbon by 2045. If these targets are to be met, we need to see urgent action now, matched by the funding needed to ensure our homes are warm, energy efficient and fit for the future."
The Scottish Federation of Housing Associations (SFHA) said key opportunities were missed in the announcement.
Chief executive Sally Thomas said: "Overall, we are disappointed with the Draft Budget. Key opportunities to increase funding for measures that would make a real difference to people's lives – such as energy efficiency and adaptations – have not been taken. The small increase in energy efficiency funding is only a fraction of what is needed – as part of the Existing Homes Alliance we had called for it to be doubled.
"However, we welcome the increased funding to tackle poverty through the Scottish Welfare Fund and Discretionary Housing Payments. This funding will help people to sustain their tenancies and continue to mitigate the 'bedroom tax'.
"We are pleased to see that the Scottish Government is sustaining funding for the final year of the Affordable Housing Supply Programme, which will be essential to meeting the 50,000 homes target as well as to provide a better platform to continue the programme after this parliament ends.
"We now look forward to the government confirming funding plans for post-2021. Not only is this vital in order to keep building the homes that the people of Scotland need but also to meet key priorities such as ending homelessness and tackling climate change through building energy efficient housing.
"Housing associations and co-operatives reach around 2 million people daily in neighbourhoods and communities across Scotland. By working with them to provide warm, safe, secure and affordable homes as well as to tackle poverty and climate change, the government can achieve the social, economic and environmental improvements so desperately needed. Our sector is leading the way on these priorities, but we can – and will – do more with continued government support."
The Existing Homes Alliance Scotland warned that the slight energy efficiency funding increase falls well short in delivering climate friendly homes. It called for a doubling of investment from 2019/20 – to £240m – to meet Scotland's ambitious climate and fuel poverty targets.
Last year the Scottish Government passed new statutory targets to reduce fuel poverty as far as possible by 2040 and to achieve net zero carbon emissions by 2045. As of 2019, 25% of households were still living in fuel poverty and housing accounted for 15% of direct climate warming emissions.
For these targets to be met, the Alliance said the energy efficiency of homes across Scotland must be dramatically improved in the next 10 years.
Chair Lori McElroy added: "While we welcome the increase in funding for energy efficiency and fuel poverty, the allocation is still over £100m less than the £240m needed to bring housing emissions into line with our climate ambitions.
"Investing in the energy efficiency of our homes will have far reaching benefits beyond reducing fuel poverty and carbon emissions. It will improve health and wellbeing, saving money for the NHS, create jobs across Scotland and ensure that our homes are fit for a zero-carbon future.
"Failure to invest properly in energy efficiency will drive up the cost of heat decarbonisation, and risk undermining efforts to alleviate fuel poverty.
"At the current level of improvement - just 2% per annum according to the most recent Scottish House Condition Survey - it will take 25 years for the vast majority of our homes to reach a standard of EPC band C, when they should be striving for zero carbon by that date.
"The Alliance has set out how a doubling of the energy efficiency and fuel poverty budgets would deliver the necessary pace of change that is proportionate to tackling the climate emergency. There are no technological, legal or structural barriers to scaling up.
"Today's small increase in the energy efficiency and fuel poverty budget is welcome but it misses a critical opportunity to capitalise on existing programmes to reduce fuel poverty and respond to the climate emergency before it is too late."
Citizens Advice Scotland (CAS) delivered a cautious welcome to the proposed energy efficiency spending measures.
Last month the charity called on ministers to double Energy Efficient Scotland's funding to help reduce emissions coming from people's homes and tackle unacceptably high levels of fuel poverty in Scotland.
Currently 13% of Scotland's carbon emissions come from people's homes and the latest Scottish Government fuel poverty statistics show a quarter of households in Scotland were in fuel poverty at around 619,000 while one in ten were in extreme fuel poverty at 279,000.
CAS fair market spokesperson, Dr Jamie Stewart, said: "CAS is offering a cautious welcome to the energy measures in the Scottish budget, but the devil will be in the detail of the new funding.
"If Scotland is to meet its climate change targets, the environmental impact of heating our homes has to be tackled immediately, and done in a way that protects the 1 in 4 homes facing fuel poverty.
"The first step in reducing household emissions and helping those who are struggling to heat their homes must be to make properties more energy efficient.
"That's why CAS called for additional spending on energy efficiency. The government has accepted the case for spending to increase and we are looking forward to see the detail of the proposed heat transition fund."
FMB Scotland said clear plans for investment in Scotland's builders are needed if the government is going to deliver a low-carbon transition strategy for the nation's homes.
Gordon Nelson, FMB Scotland director, said: "The government missed an opportunity to set out how they will invest in Scotland's builders, who will be vital partners in delivering their climate change ambitions over the next Parliament and beyond.
"£150m invested into energy efficiency measures for households is welcome, but more clarity is needed around how the government will unleash the capacity of small builders to do this work. Indeed, builders experienced a contraction in work at the end of 2019 and face continuing skills shortages."
Mr Nelson added: "Freezing income tax is an indirect boost to Scotland's builders in that households will have more cash to splash on upgrading their homes.
"What's needed now is greater targeted investment and incentives for builders so they have the skills and support needed to repair, upgrade and retrofit our nation's homes. This is an urgent matter, given that 75% of dwellings have some degree of disrepair."
The Scottish Budget 2020-21 also proposes:
£117m investment in mental health for all ages and stages of life
£180m to raise attainment in schools
an above real-terms increase of £37m to the police budget and an additional £6.5m to support community justice to reduce re-offending
£220m of seed funding for the Scottish National Investment Bank to support its mission to drive the transition to a net-zero economy
increased investment of £270m in rail services and an additional £16m in concessionary travel and bus services, taking total investment in rail and bus services to around £1.55bn
increased investment of £5.5m in active travel
£20m for peatland restoration with a commitment to invest more than £250m over 10 years
Investment of more than £64m to support the commitment to plant 12,000 hectares of forestry, with the aim to reach 15,000 hectares by the mid-2020s
£40m for an Agricultural Transformation Programme
a 3% pay uplift for public sector workers earning up to £80,000
maintain residential land and buildings transaction tax (LBTT) rates and bands at their current level
Other responses
Cllr Margaret Davidson, leader of The Highland Council
"It will take a few days to assess exactly what this means for The Highland Council, and how much of this funding is ring-fenced.
"Local authorities continue to face extremely challenging pressures.
"It is extremely concerning that capital funding available to Local Authorities appears to have reduced by about a third.
"This is in the context of our need for considerable investment in our vast infrastructure in the Highlands.
"There is also significant uncertainty around what will result from the UK Government's budget announcement next month."
Gina Hanrahan, head of policy at WWF Scotland
"This draft budget clearly steps up funding to tackle the climate crisis. The increase in investment will help to reduce emissions and soak up more carbon, create new jobs and cleaner air.
"It's welcome to see additional investment in heat networks, sustainable transport, as well as support for farmers to reduce emissions, and significant new investment in peatlands – our natural ally in the fight against climate change.
"While some additional funding for energy efficiency is a move in the right direction, this falls short of the transformational funding needed to tackle our leaky homes, cut fuel poverty and put Scotland at the forefront of the transition to high performing, green homes. We want to see this prioritised for additional funding.
"It's fantastic to see long-term, substantial investment in restoring peatlands – a precious global carbon store and a vitally important habitat. The commitments made for peatlands are of the scale and ambition we really need to see matched for the wider nature emergency.
"We look forward to examining the detail of the budget and engaging with government and parliament accordingly."
Claire Mack, chief executive of Scottish Renewables
"We welcome the announcement of £50m to help local authorities invest in low-carbon heat networks, as well as the assurance that rates relief will be guaranteed for such schemes until 2032.
"This package of measures will plug vital funding gaps and help Scotland build on its lead in rolling out innovative low-carbon heat projects and give industry the certainty to invest and deliver on the enormous economic opportunity presented by the transition to low-carbon heat.
"Additional funding for energy efficiency and a 'Heat Transition Deal' is also very welcome, as is continued support for wave and tidal energy, in which Scotland leads the world.
"This Budget shows that the Scottish Government is stepping up its commitment to deploy renewable energy technologies to tackle the climate emergency. We look forward to working with ministers as they bring forward new schemes and policies to support the continued transition to net-zero."
STUC general secretary, Grahame Smith
"This budget is long on promise but falls short on delivery. Positioning the budget as building the well-being economy is to be welcomed but far more was required to make that a reality.
"There is no doubt that the UK Government's approach to Budget setting has left the Scottish Government in a difficult position. But to tackle the 'crippling reality of austerity' requires investment in decent local services. At best the budget provides only half of what local councils say they desperately need.
"We welcome the freezing of the higher rate tax threshold but much more is needed on redistributive taxation if the well-being economy is to be achieved.
"The Scottish Government has missed an opportunity to commit to building the homes for social rent desperately needed in Scotland. By the next budget, it will be too late and local authorities and housing associations will have downed tools, without the funding to continue to build more homes for social rent. It is also disappointing that there are minimal new financial commitments in social security."