Dunbritton Housing Association wins RIHAF Development of the Year Award 2019
Dunbritton Housing Association has won the Rural and Islands Housing Association Forum (RIHAF) Development of the Year Award for 2019.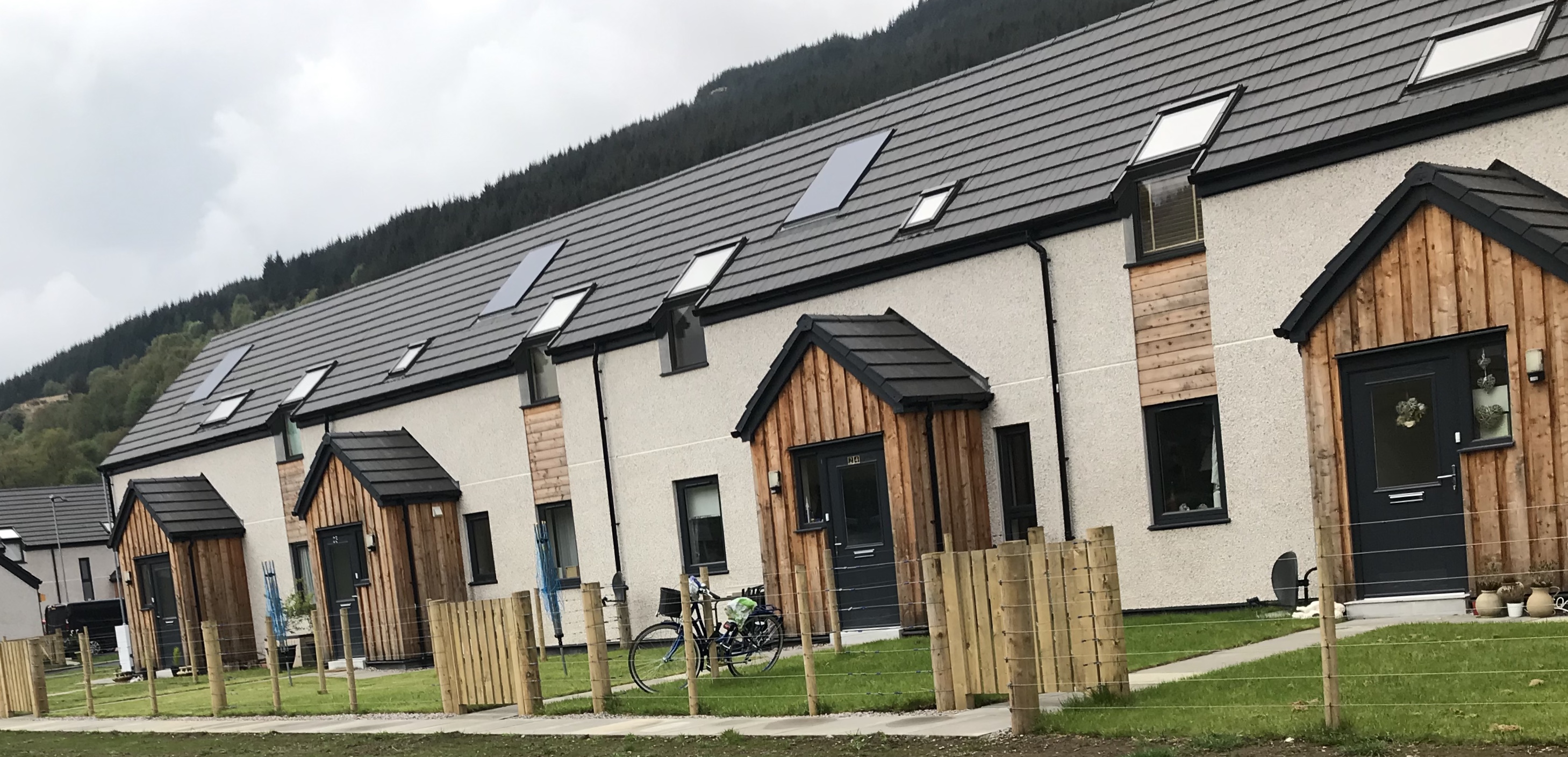 This award was made in recognition of Dunbritton's most recent rural development of 26 social housing properties at Bruce Court, Succoth in the village of Arrochar, Argyll.
Arrochar sits at the head of Loch Long, within the Loch Lomond and Trossachs National Park. When planning, it was essential for this development to reflect the natural beauty of the environment. The Loch Lomond and Trossachs National Park Authority worked closely with CP Architects and Dunbritton on the design of the development to achieve this.
The development combines timber frontage, large windows, and the use of large areas of open space to ensure the cul-de-sac sits perfectly within the beautiful backdrop of the Beinn Ime mountain and Arrochar hills.
The development provides for a mix of bungalows, cottage flats, and villas; a reflection of the association's commitment to creating mixed and thriving communities. The ground floor properties are all fitted with level access showers and are fully adaptable ensuring that medical needs provide no barrier to living within the community.
The villas provide for three-bedroom properties with large private gardens, meeting the needs of larger families. All 26 properties were let in October 2018 and the feedback from the tenants has been very positive about how this new community has enriched the neighbourhood.
Several obstacles had to be overcome during the planning process, including the discovery of a Neolithic site. This proved that the area has been home to our ancestors since 5800 BC, and the following dig discovered an abundance of worked quartz, flint and charcoal rich-materials.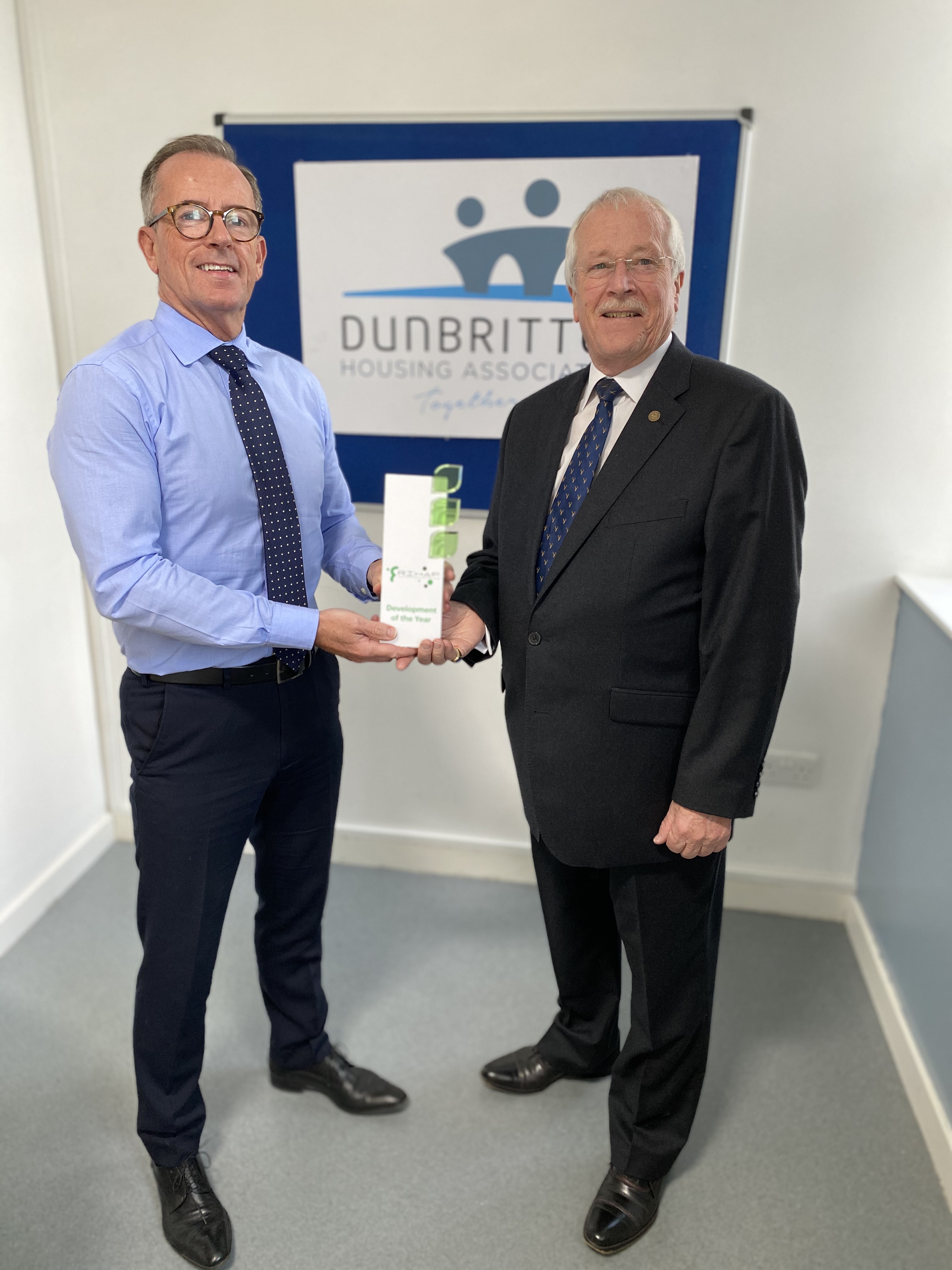 The Association worked closely with the community council to ensure they were enhancing the neighbourhood and involved Argyll & Bute Council in the process.
The street's name, Bruce Court, was chosen by children from the local Arrochar Primary school, according to local legend, Robert the Bruce had hidden in the Arrochar hills.
The site was developed by TSL Contractors, under the direction of Dunbritton its development consultants - Gregor Cameron Limited - to provide affordable and energy-efficient properties.
This was challenging due to issues with roads and services infrastructure, which was overcome with funding support from the Scottish Government and Argyll & Bute Council.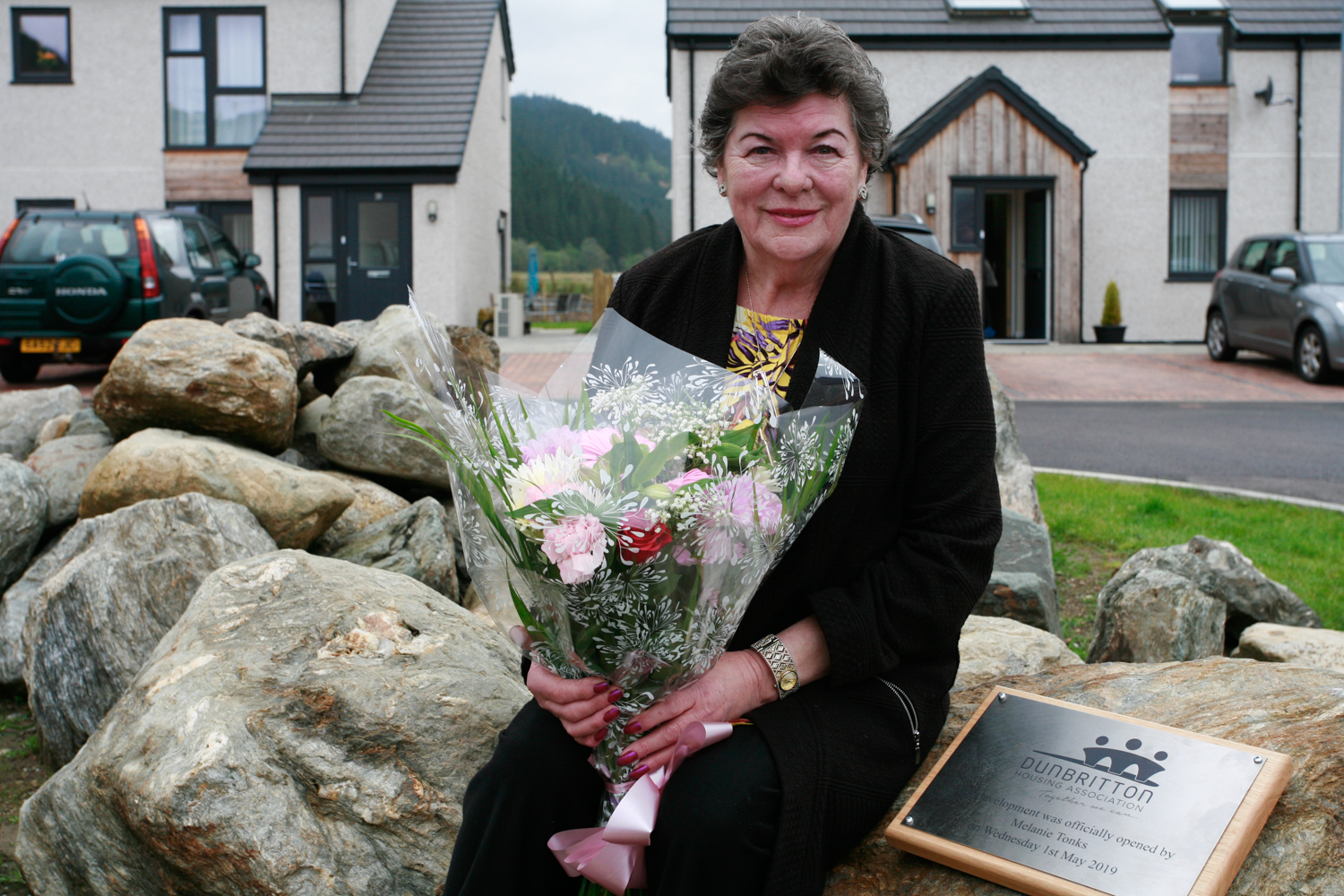 All 26 new homes have heating and hot water provided by Air Source Heating Systems, which provides a renewable and low carbon alternative to traditional fossil-based heating systems. The properties are made further efficient through the use of solar power panels on the roofs. The project was completed at a total cost of £4.7 million, from a range of sources including the Scottish Government, Argyll & Bute Council and CAF Bank.
Sephton MacQuire, chair of Dunbritton, said: "This excellent development reflects Dunbritton's commitment to delivering high-quality affordable houses for people in Argyll & Bute."
Allan Murphy, chief executive officer, added: "We are delighted to receive this award and I would like to mention our previous Director, Morven Short, who was instrumental in the initial planning stage of this development. Thanks to the hard work and determination of local people and professionals we were able to meet the needs of people in this beautiful rural area."