Dundee City Council tenants vote for lowest rent increase
Dundee City Council tenants who took part in the annual rent consultation have again backed the lowest increase of three options, all of which were below the rate of inflation.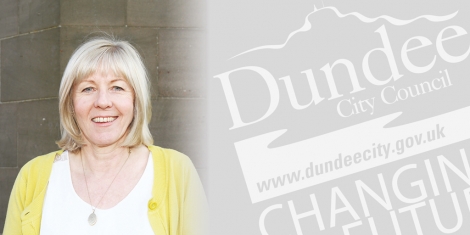 After eight weeks of consultation, 60% of the 2171 tenants who took part opted for a 1.5% rise, equal to an average increase of £1.19 per week.
A report to the city council's policy and resources committee on January 24 will recommend the change, which will come into effect from April 5.
Anne Rendall, convener of the council's neighbourhood services committee, said: "More tenants than last year have given us their view of where they think rents should be set in order to be able to deliver a continuing high level of service.
"Despite this being the second consultation exercise carried out under restrictions placed on us all by Covid, I was pleased to see that consistent level of engagement.
"It is important to have the opportunity to give our tenants useful information about the services their rent pays for and how rent levels may rise next year as a result changes to the cost of providing these services."
She added: "All three of the options that we put to tenants this year were below the rate of inflation and delivered our aim of keeping the lowest proposed increase within (or as close possible to) the current rate of inflation plus 1%, which based on the latest information available has been calculated as 4.20%.
"The 1.5% increase that the majority of our tenants selected from the three options will give the council the ability to deliver measures that contribute towards tackling climate change, help the ongoing recovery from the effects of the Covid-19 pandemic and support tenants who are facing hardship."
As well as maintaining current service levels, a 1.5% rent increase will provide resources to deliver key housing priorities including tenancy sustainment; reducing the number of households in fuel poverty; ongoing investment in existing housing stock and creation of new affordable housing
Similar to the previous year the consultation did not feature local community events, but the information was provided on the council's website and social media platforms, as well as via leaflets, postcards delivered to tenants in multi-storeys and via council tradesmen who were in homes carrying out essential repairs and maintenance.
Registered Tenants Organisations (RTOs) were also consulted as part of the process with Dundee Federation of Tenants Association opting for the 1.5% increase based on their overriding concern about affordability balanced with the minimum increase possible to retain current service level standards.
Christina Roberts, depute convener of the council's neighbourhood services committee, commented: "With the effects of the ongoing pandemic and the difficulties created for households and service providers by coronavirus still a big part of our lives, we were fully aware of competing demands when setting the rent levels, but I believe that the proposed 1.5% increase strikes the best balance."