Dundee fuel poverty fund open for applications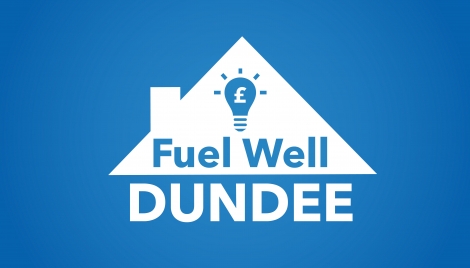 Up to 11,000 Dundee households facing fuel poverty either have or are set to receive a payment to help with their energy costs.
Fuel Well Dundee has funding totalling over £1 million available to support people on a low income or who are already experiencing fuel poverty, with energy costs as well as energy advice, income maximisation, debt advice and employability.
Fuel Well 3 has already paid out the grant to people who have previously benefited from the scheme.
Now the scheme is opening up to households who have not received a Fuel Well grant this year. Full details of eligibility and how to apply can be found on the Dundee City Council website.
Funding of £260,000 will support this additional phase.
John Alexander, leader of Dundee City Council, said: "We already know that the cost of living crisis is really starting to bite, including the very real worries about the eye-watering cost of heating our homes as temperatures drop, so we need to help as many people as we can now.
"When Fuel Well was introduced we were keen to make sure that it wasn't just a short-term fix for people in immediate crisis, but that we could join up the expertise and resources of the council and its partners and bring that to bear to offer people a more permanent solution.
"This third version of the scheme does that for those we have already helped and for new households who maybe haven't had such support in the past."
Run by Dundee City Council, Scarf (part of the Home Energy Scotland network) and Dundee Citizens Advice Bureau (CAB), this scheme opening on 31 October 2022 will help
Single people and couples without children will receive a £100 award (up from £90 in 2021); and
Households with children will receive a £150 award.
As well as these payments the scheme can help with short, medium and longer-term support from fuel advisers and welfare rights advisers. Information and assistance on how to apply for a Warm Home Discount application is also available.
Fuel Well advisers will also offer support in other areas of financial inclusion including energy advice, a benefits check and debt advice; where appropriate, consideration of referral for Discretionary Hardship Payments or to the council's Hardship fund; and crisis grants and community care grants advice.
First launched in 2020, the Fuel Well Dundee Programme has supported people on a low income whether in or out of work, on reduced incomes as a result of Covid-19, or who are already experiencing fuel poverty.
Last year almost £800,000 was distributed to around 8,800 low-income households during the winter months of lockdown in Dundee.
General advice on the cost of living crisis from the council and its partners is available here.