Dunfermline tenants celebrate SafeDeposits Scotland's half millionth deposit
A Dunfermline couple is celebrating after finding out that their tenancy deposit was the 500,000th protected by SafeDeposits Scotland.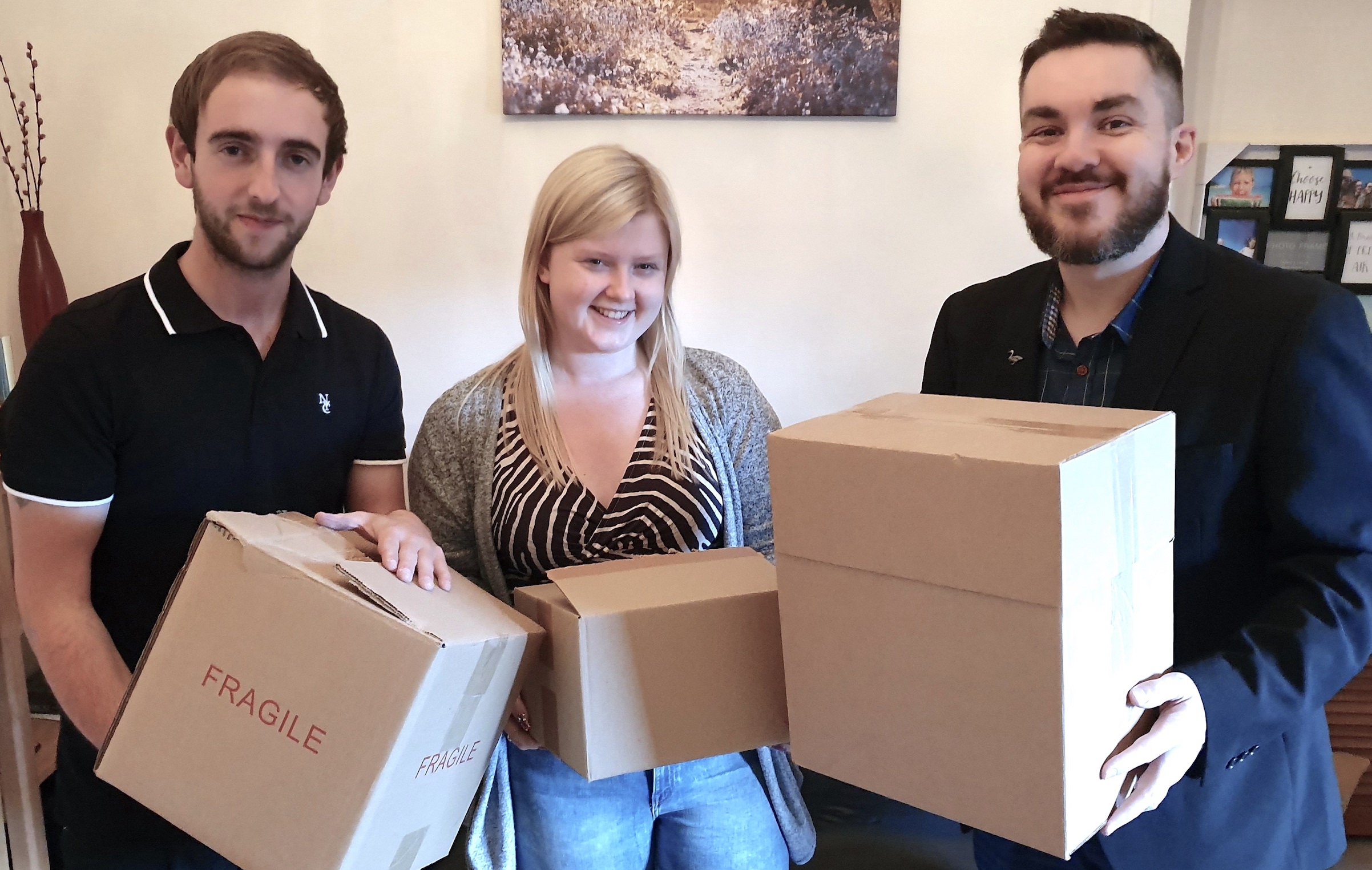 Carla Dow, 24, and Craig Taylor, 23, who recently moved into their first home together, were shocked to find out their deposit was the half-millionth registered with the scheme.
To mark the occasion, the couple were presented with a £500 IKEA gift card to help furnish their new home.
SafeDeposits Scotland is a not-for-profit scheme set up with backing from industry specialists RICS, Scottish Association of Landlords (SAL), Association of Residential Letting Agents (ARLA) and The Dispute Service (TDS).
Since 2012, SafeDeposits Scotland has looked after tenants' deposits for privately rented properties, acting as a safeguard for both tenants and landlords to ensure fair conclusions to tenancies.
Carla said: "It was quite a surprise to hear from SafeDeposits. My deposit has been protected with them in flats I've had before, and everything went really smoothly, so it was nice to hear from them that ours was the half a millionth deposit. I didn't expect to hear from them so quickly this time – thankfully it was for a good reason!"
She added: "Craig and I have just moved in here, but we've both rented properties in the past. We're both quite happy renting just now. We're quite a young couple so it's good knowing that if any circumstances were to change, renting is more flexible for us than if we were to own a home. When I used SafeDeposits before, it was real peace of mind knowing there's a third party to keep our deposit safe, and there to settle any issues that might come up when we left the property."
Craig also said: "The gift card is great – just what we needed to kit out our new home together. We were actually really lucky to get the gift card when we did, we'd been to IKEA two days before we were told about it and had spotted a couch we were going to buy anyway, and the gift card really, really helped us out!"
Carla and Craig's landlord has also received a £500 IKEA gift card from SafeDeposits Scotland.
He said: "We have been very fortunate to have consistently had great tenants and so have never had any disputes. We have found SafeDeposits Scotland to be a really good service and have used it now to keep the deposits of a number of tenants. As previous renters ourselves, as well as now being Landlords, we realise that this makes a big difference to the confidence tenants have in the rental market."
Ian Potter, chairman of SafeDeposits Scotland, said: "Half a million deposits is a major milestone for SafeDeposits Scotland and we're proud to be the first scheme in Scotland to get there. Since 2012 we've been a safeguard between landlords and tenants, providing a fair, impartial system for holding and quickly returning deposits and including – if required – dispute resolution over adjudications for issues such as damage. We're completely impartial between tenants, landlords and letting agents and it's great to hear that the service is delivering for all: Carla, Craig and their landlord."
Landlords who receive deposits from tenants are legally obliged to lodge the money with a government-approved scheme like SafeDeposits within 30 working days.
Those who don't risk a fine of up to three times the deposit value if the tenant takes them to the Scottish Housing Chamber's First-tier Tribunal service.