DWP confirms plan for social landlords to get direct Universal Credit payments
The Department for Work and Pensions (DWP) has written to housing associations regarding its plans to ensure landlords receive direct payment of housing costs at the same time as tenants receive their Universal Credit payment.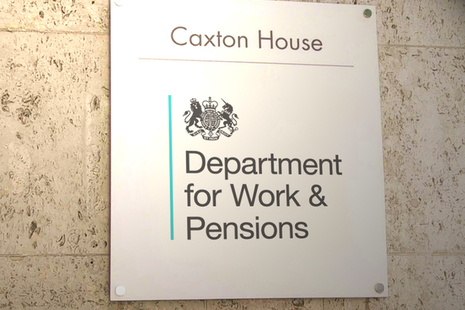 The DWP said it is currently testing a new system which, if successful, will be rolled out early in 2020.
The changes will mean landlords receive direct payments of housing costs – either Managed Payment to Landlords or Universal Credit Scottish Choices – at the same time as the tenant receives their payment. Third Party Deductions for outstanding arrears will still be channelled through the four-weekly Third-Party Creditor schedule.
In the letter, Neil Couling, Universal Credit SRO, said: "I'm pleased to let you know that this week, we have started a small-scale test with a small group of social landlords to align the way that we pay Managed Payments to Landlords with a claimants Assessment Period.
"This means you will receive the housing cost element at the same time as your tenant receives their Universal Credit payment.
"This will also involve those social landlords in the test receiving a daily schedule of their tenants' housing cost payments where there is a managed payment in place, through the landlord portal."
Social landlords will receive a daily schedule of housing costs paid to them, which will make rent income management easier and give tenants more confidence.
The Scottish Federation of Housing Associations (SFHA) campaigned alongside fellow housing federations – National Housing Federation, Community Housing Cymru and Northern Ireland Federation of Housing Associations and Scottish Housing Federation of Housing Associations – for six changes to be made to the welfare system in order to help those who rely on it to survive.
Welcoming the announcement, Sally Thomas, SFHA chief executive, said: "The delay in receiving direct payments and the lack of information on the landlord portal have been major concerns that have been highlighted by our members.
"These changes were top of the Six Asks campaign we have been running with our fellow UK housing federations, so this is certainly good news for our members and their tenants.
"However, we still believe the system of Universal Credit remains inherently flawed and will continue to campaign for fundamental changes, not least the initial five-week wait and the four-year benefit freeze that have caused some tenants to be pushed further into poverty."