East Ayrshire celebrates Scottish Housing Day with tenancy agreement video
To mark the day Scottish Housing Day, East Ayrshire Council has teamed up with East Ayrshire Federation of Tenants and Residents to launch a short video to help tenants understand the terms of their tenancy agreement, to ensure they are happy and safe in their home.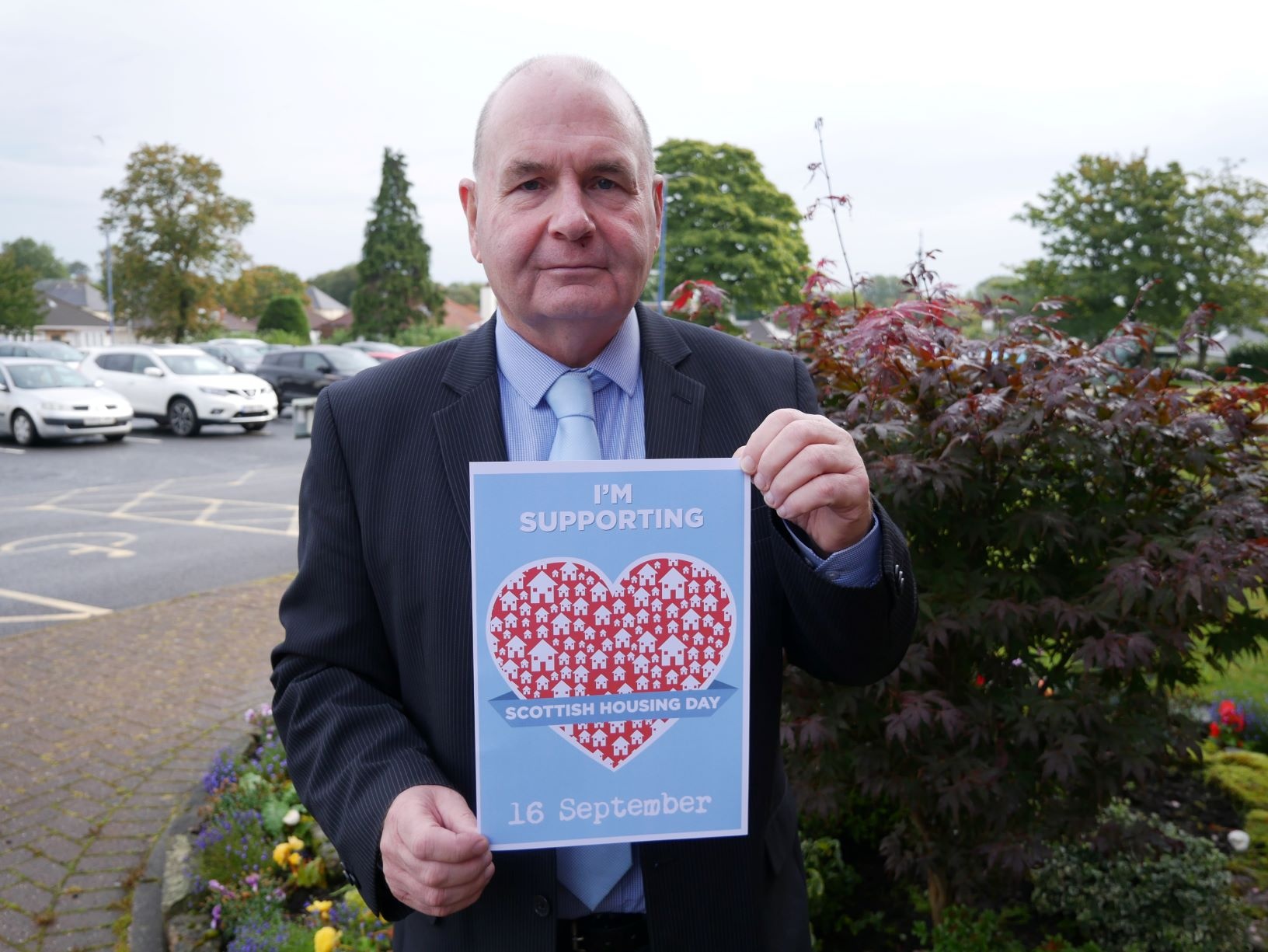 Presented by local tenant Lynn, the video outlines the tenants' responsibilities and is just one example of how East Ayrshire tenants have collaborated with the council to develop new ideas that have informed the new build programme, the Housing Investment Programme and the Housing Asset management framework.
Bob McCulloch, interim head of housing and communities, said: "I've worked closely with the East Ayrshire Federation of Tenants and Residents on a number of projects and their passion, enthusiasm and commitment has resulted in significant improvements, all of which have benefitted our communities.
"They are knowledgeable about residents' expectations and aspirations, as well as the wider housing policy context, and it is this combination that helps inform our programme of new homes being delivered in communities across East Ayrshire.
"The scope of work they commit to is tremendous, and their input into discussing the affordable housing supply programme proposals, as set out in our Strategic Housing Investment Plan, is invaluable."
Deborah Brady, strategy and development officer for East Ayrshire's strategic housing investment programme, added: "Working with the East Ayrshire Federation of Tenants and Residents is always a positive, rewarding and hugely productive experience. The Federation offers informed feedback, and their energy and passion for all they do is unstinting.
"Having seen how the new homes are manufactured in the factory setting, using modern methods of construction employed by the council's developer CCG, the Federation is uniquely placed to see first-hand how our new homes are made, delivered to site, how their choices are fitted inside the new homes and the finished product.
"Their support in offering opportunities to consult directly with tenants across East Ayrshire as part of their conference diet affords the housing service and the developer the ability to broaden the reach of our consultation and engagement opportunities and learn lessons year on year. The Federation has also extended its support to local groups to meet to share their views on new build proposals, and it is this selfless commitment to support the very best in our communities, and a very warm welcome and a cuppa, that makes engagement with the Federation in realising the council's new build affordable housing supply programme a rewarding and essential element of the programme delivery."
Bruce Cuthbertson, chairperson of East Ayrshire Federation, said: "We are delighted to be part of the journey going forward to provide better services for the tenants and residents of East Ayrshire.
"There is no better feeling than to sit around a table and be treated as an equal partner, to be able to speak honestly and openly and get the same in return, better still when our ideas and suggestions are adopted fully.
"It is quite obvious to anyone who has attended such meetings that the opinions of the tenant and the officers of the council are not so different – we all want to provide the best service possible while delivering best value for money.
"We are confident that the future is bright when the projects we are working on are implemented, reflecting the views of both the council and their tenants."
Councillor Elena Whitham, cabinet spokesperson with responsibility for housing and communities, also praised the work of the Federation. She said: "We believe that people are at the heart of everything we do and our commitment to tenant participation is at the forefront of all our services. We work closely with the East Ayrshire Federation of Tenants and Residents to achieve this and we are exceptionally fortunate to have this talented and committed group working with us, helping to transform the lives of our residents and regenerating our communities.
"This video is a fabulous information resource and I would encourage all of our tenants – and any prospective tenant – to watch it."