East Lothian Housing Association stops themed annual and performance reports
East Lothian Housing Association (ELHA) has announced that the curtain has fallen on its themed, innovative and distinctive annual and performance reports.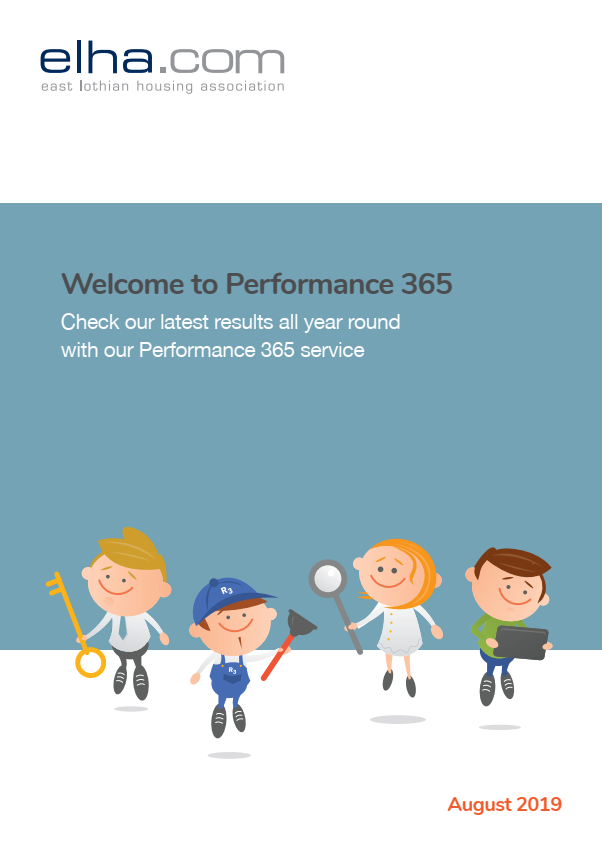 After having themed reports for the last twelve years, ranging from Thunderbirds, Pacman and Space Invaders to ELHA's celebrated Adventures in Wonderland and trip Through the Looking Glass, the Association has decided to bring these to an end.
ELHA chief executive, Martin Pollhammer, said: "People started asking me what the next theme would be, and rather than admitting we couldn't think of one, we've decided not to have one, and instead we've replaced the whole concept with something entirely different – our Performance 365 micro-site."
He added: "Performance 365 includes all the data we previously published, but not just on an annual basis, it is updated monthly and is available 24/7 as the name suggests. We saw Cairn Housing Association do something similar last year, and really liked it, so we were keen to develop something ourselves.
"We're now taking this to the next level by starting to automate the data collection, improving the quality of the data, reducing our administration, but all the time improving the service. So, by this time next year, we hope Performance 365 will include live data reporting, which anyone can access at any time."
To have a look yourself, click the 'Latest Performance' Button at elha.com, or visit the micro-site directly here.