Edinburgh jobcentre awarded homelessness support funding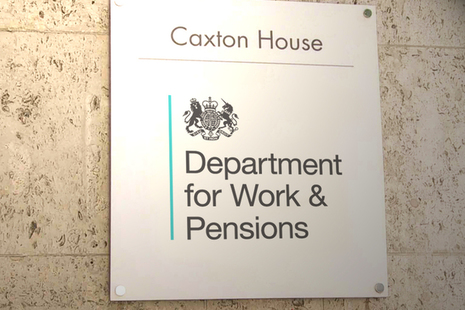 An Edinburgh jobcentre is one of those to benefit from a share of a £3 million grant from the UK Government to support homeless people.
The jobcentre in Edinburgh already works alongside charity Crisis to provide aid to those experiencing homelessness.
The current jobcentre outreach programme in Edinburgh sees DWP staff join street outreach teams to build rapport with rough sleepers. Once rapport is established by the outreach worker, DWP staff offer assistance with Universal Credit applications and on-going support.
The new funding will see jobcentre staff joining outreach teams on the streets to speak to people sleeping rough, helping them to claim their benefits, find new work, secure stable accommodation and direct them to additional support.
Staff will be able to spend more time working with charities and other organisations to help people who are homeless, including those rough sleeping.
Jobcentre staff could also be stationed in charity run day centres to advise those who use those services but have not yet visited a jobcentre.
Minister for welfare delivery, Will Quince, said: "We are determined to help anyone experiencing homelessness, and if this means getting staff out of the jobcentre to speak to people on the street directly then we will do that.
"There's a huge amount of support available to help people who are homeless, but they often don't know about the support they can access. So we're going out and taking the help to them, through outreach programmes and closer working with homelessness charities."