Edinburgh playgroup receives funding boost from Taylor Wimpey
As part of its ongoing commitment to working in partnership with local communities, Taylor Wimpey East Scotland has recently donated funding to Cramond Playgroup to cover some of its additional costs linked to the ongoing health emergency.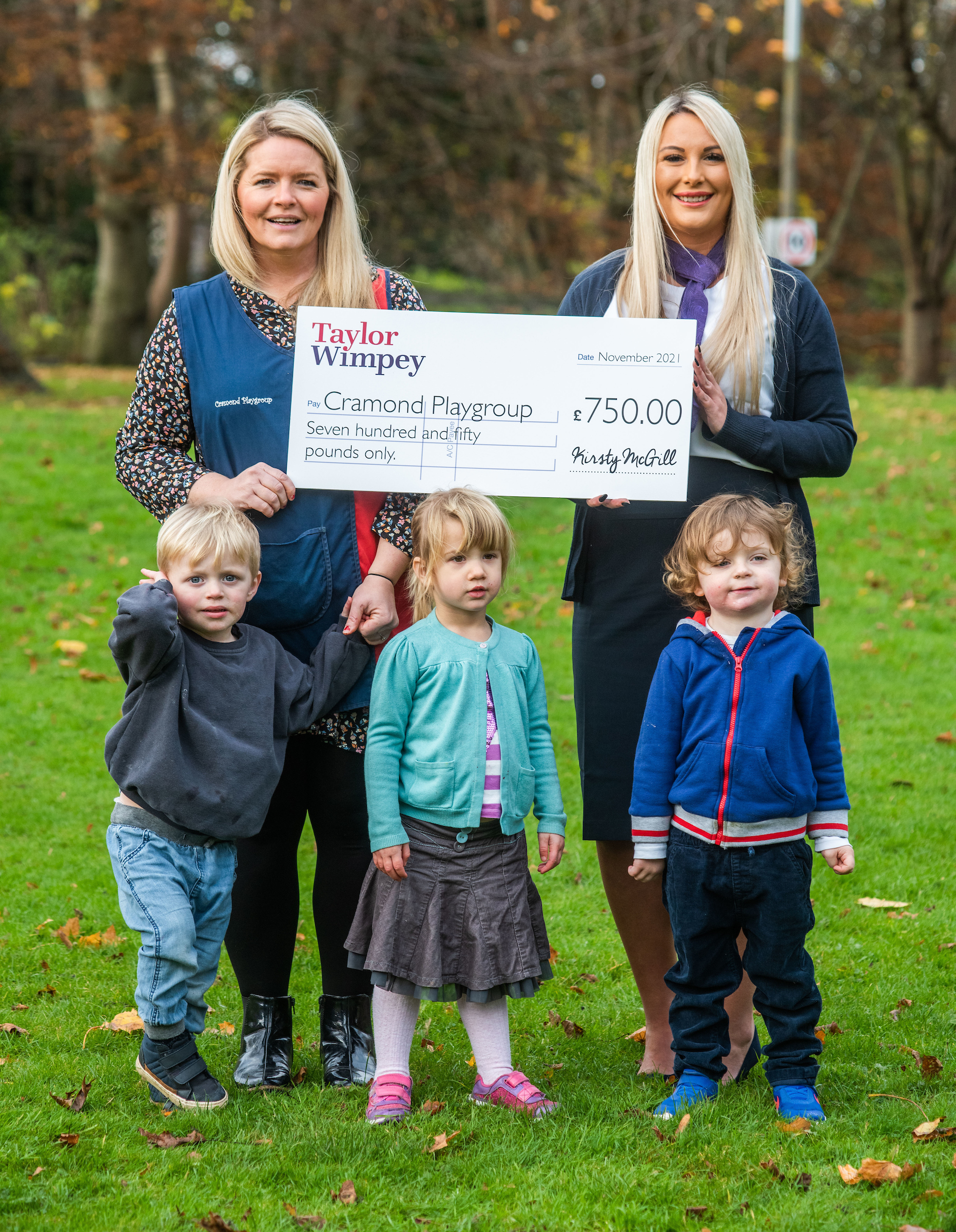 The funding includes providing parents access to a digital platform for daily updates on their children's progress, as well as some outdoor play equipment for the children to enjoy.
Gillian Ross, manager at Cramond Playgroup, said: "We are extremely grateful for the support that we have received from Taylor Wimpey East Scotland, and we can't thank them enough for their generous donation. As a direct impact from the pandemic, we are unable to have the same level of interaction with parents and carers at the beginning and end of their children's play sessions with us.
"Taylor Wimpey's donation will go directly towards funding access to a digital platform which will allow us to regularly communicate with parents and carers and share their children's learning and achievements with them. Additionally, we will also be able to provide some new outdoor play equipment, which I know the children will enjoy as part of their outdoor learning experience with us."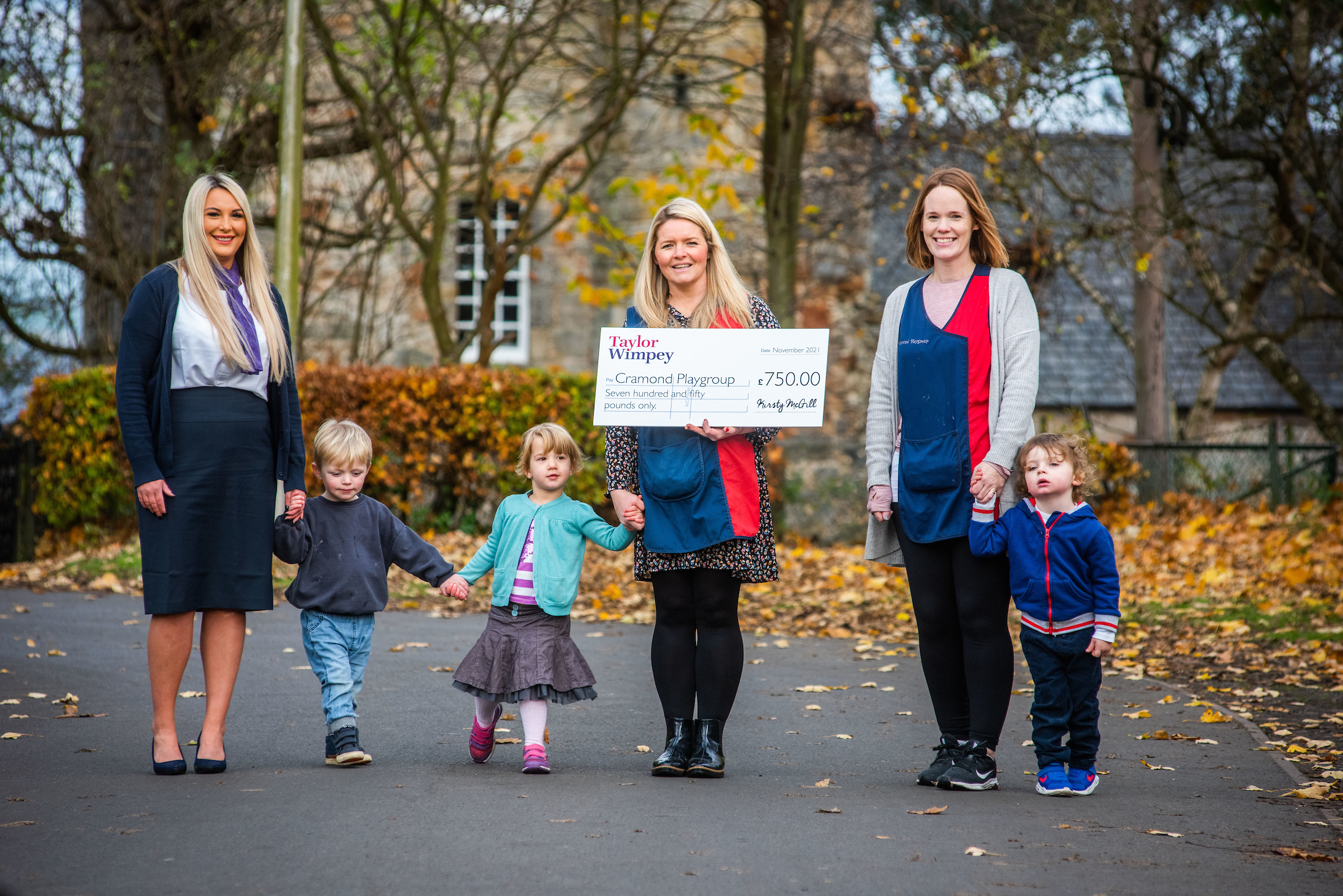 Kirsty McGill, sales and marketing director at Taylor Wimpey East Scotland, added: "We are delighted to be able to support Cramond Playgroup in this way and we are sure this donation will make a huge difference to staff, parents and children in many ways.
"Our donation comes at a time when we have just launched our much-anticipated development of new homes for sale at nearby West Craigs and being able to work with local businesses and organisations that surround our developments means a great deal to us. It's great to know that we are helping to make a difference to the lives of people in our local communities."
Taylor Wimpey's donation to Cramond Playgroup is one of the many contributions being made by the housebuilder towards community facilities and infrastructure in the wider area.