Eildon leads tour of apartments at former Kelso High School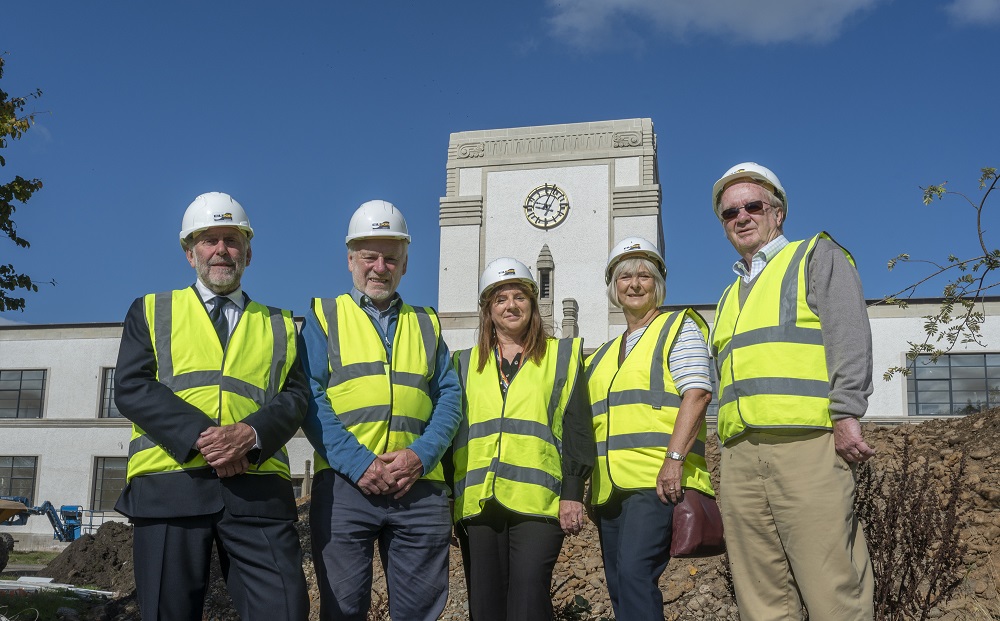 Past and current generations of Kelso High School pupils and staff were invited along by Eildon Housing to visit the site of the old school to see first-hand the transformation that is taking place at the historic site.
The old school building is being transformed into a state-of-the-art extra care facility of 36 extra care elderly apartments with communal facilities. The work is being undertaken by local contractor M&J Ballantyne.
Amanda Miller, director of community services at Eildon, said: "We are tremendously excited about this unique project. Poynder Apartments will offer a mix of one and two-bedroom flats, along with the provision of onsite care and support services to people aged 60 years and above. There will be a range of communal facilities available for use by tenants and the wider community, including a community hub where meals will be prepared and served, a hairdresser's, and a place for social activities.
"We know there is significant demand for this type of housing having opened Wilkie Gardens in Galashiels earlier this year, which offers a very similar service. Not only will it provide much-needed homes, but this new development will also create 35 new jobs, bringing a boost to this area, which is part of Eildon's strategy investing £137m in new homes in the Borders up to 2027."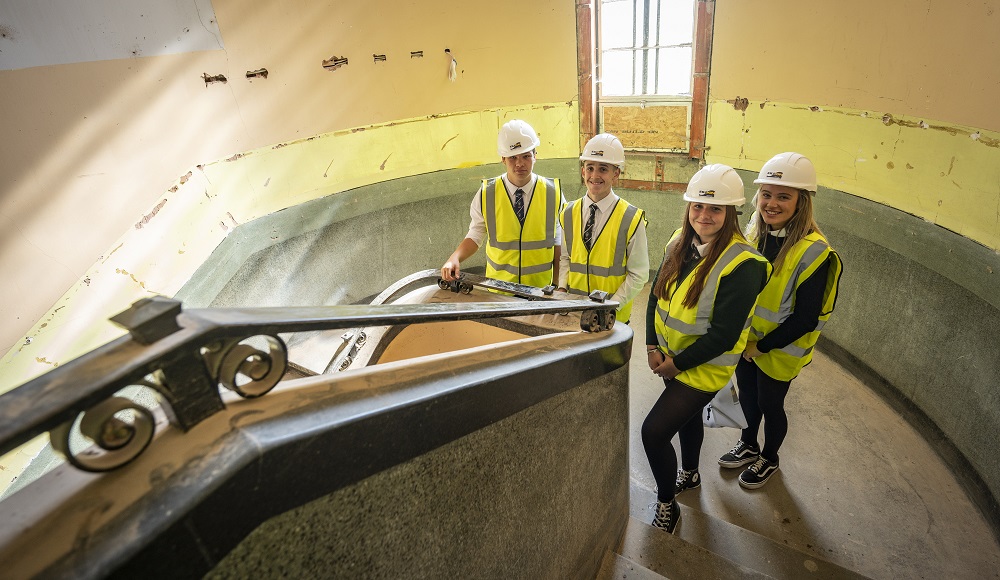 Award-winning writer and historian Alistair Moffat, who attended Kelso High School back in the 1960s, said: "It is wonderful to be back at my old school, to see this building which has such a rich heritage standing the test of time and being given a whole new lease of life as 'Poynder Apartments'. I am sure many former pupils will be interested to see the changes that are taking place here, breathing new life into this magnificent building, while retaining lots of the old features and character."
Charlie Robertson, KHS Rector from 1999-2011, Principal Teacher of History from 1979-1988, co-author of the book, Kelso High School Memories 1939-2017, and current chair of the KHS Archive Group, said: "The old KHS building is a significant piece of architecture in the town and is full of memories for generations of KHS pupils. It is great to see it being brought back to life and put to such an imaginative and innovative use that meets a clear need in the town. I'm sure that it will prove as popular in its new role as it was as a school and that it will retain the special place that it has in the hearts of Kelso people."
Poynder Apartments will be complete in early 2023 with the first tenants expected to move into the development from May 2023.